Generally, screenshots are a lifeline for college students. However, we all need to capture screenshots on our laptop, but we fail to do so due to a lack of knowledge. Windows 10 comes up with an in-built screenshots feature, but if you are not familiar with this feature and have a dell laptop, then guess what? We have something for you, a guide on how to screenshot on any dell laptop!
If you are a Dell user, then get ready because the methods we will tell you are the fastest way to take a screenshot on Windows 10, whether you wish to take the entire screen or just a single piece of it. So, let's begins with the guide on How To Screenshot on Any Dell Laptops.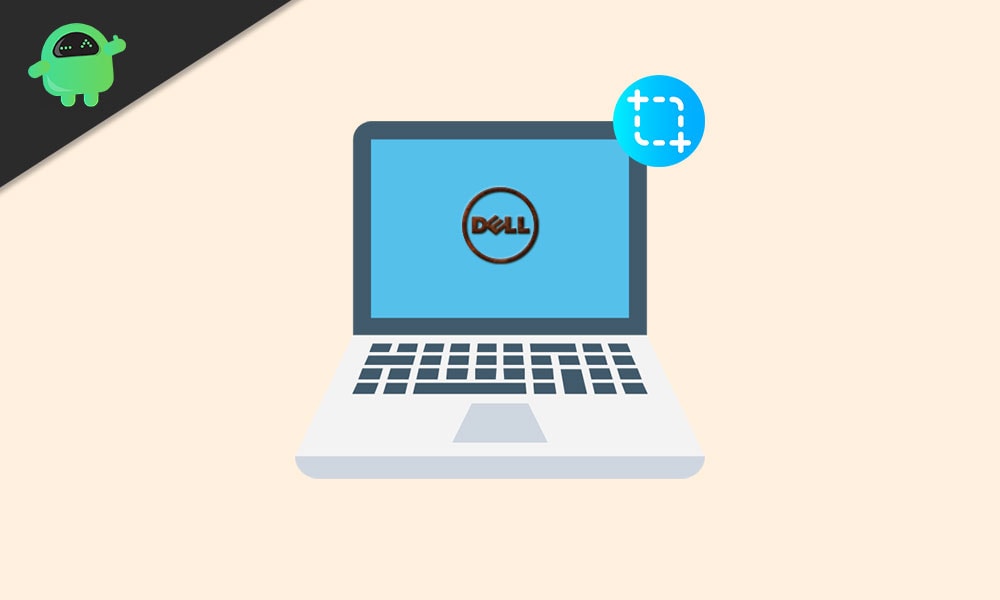 How To Screenshot on Any Dell Laptops?
Taking screenshots on your Dell Laptops isn't a tough job to do. You just need to follow the methods we discuss below carefully.
Method 1: Take Screenshot with the PrtScn Key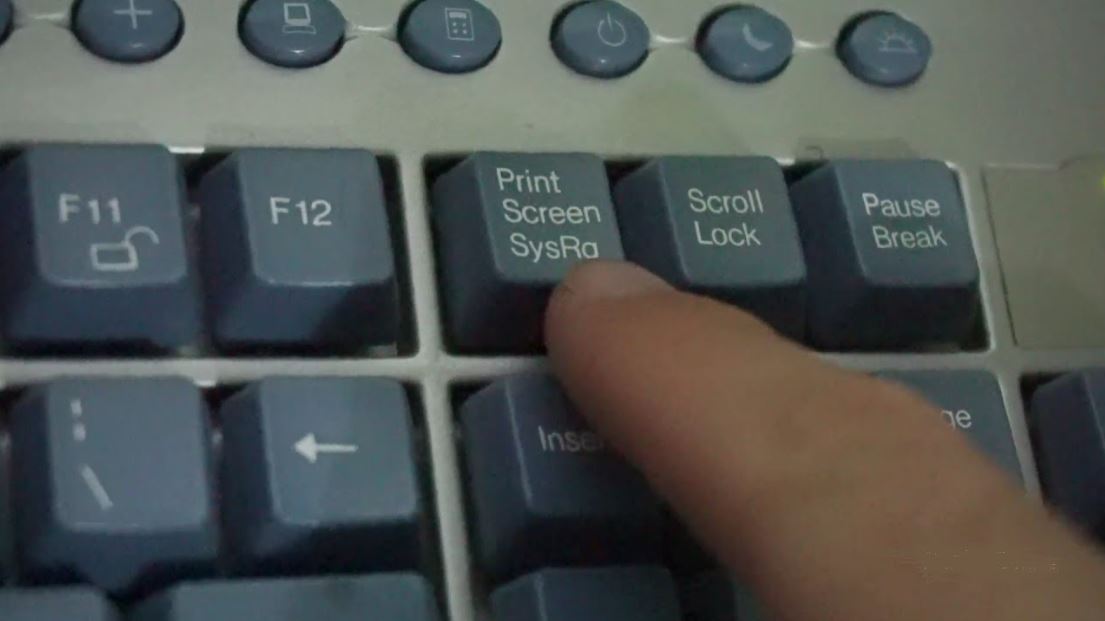 It is the simplest and easiest way to take a screenshot of the entire window. You just need to press the Print Screen key located on the top row near the function keys.
First of all, Press the Print Screen buttons to capture the screen.
After that, you need to open the Paint application or any other graphics editing program as per your preference.
Now, paste the screenshot that you have captured by pressing Ctrl and V keys from your keyboard simultaneously.
Then, you'll notice that your screenshot pasted on Paint application. So, you just need to click on the Save to save the screenshot as an image.
That's it. Now, your captured screenshot saved on your Dell Laptop. Window 10 May also features several PrtScn types such as: –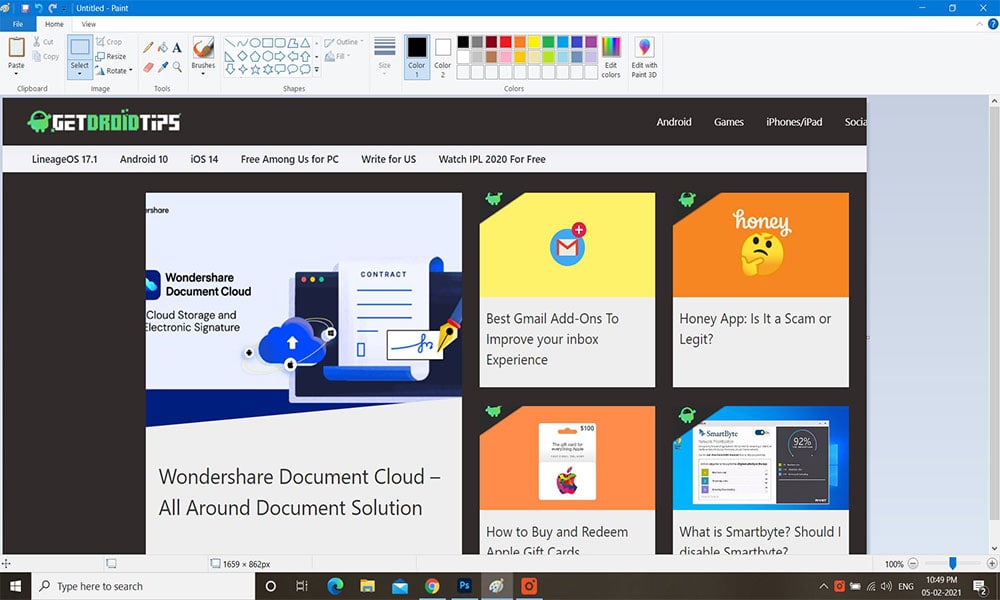 If you only press the PrtScn key, then an entire screen will capture.
In case you press the alt + PrtScn, this will copy the active window screen to the clipboard.
By pressing the Windows Key + Shift + S., You will notice that the screen light turns low and the mouse pointer will change into a plus sign. So, you can simply drag the arrow to select the portion of the screen to capture.
If you press the Windows key + PrtScn, then the screenshot will be saved as an image file on Picture folder.
Method 2: Take Screenshots with Snipping Tool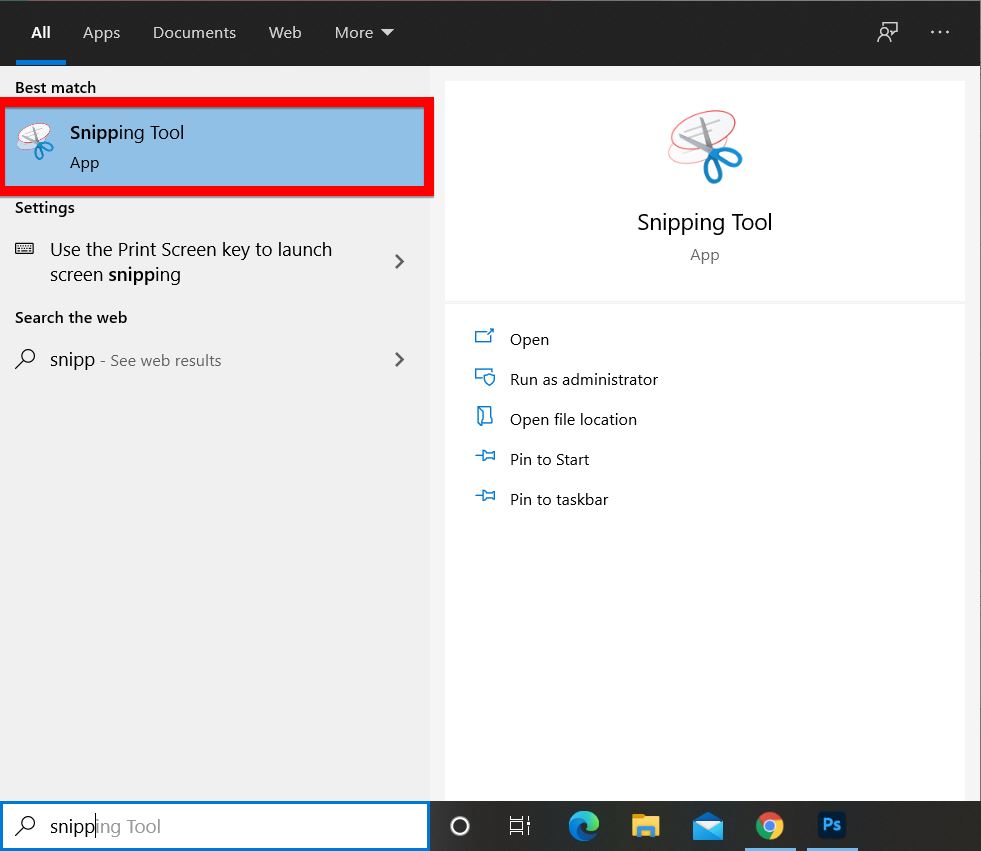 This is the in-built tool that Windows 10 have to capture the screen with more flexibility. So, let's see how to use the Snipping tool to capture a screen.
Firstly, go to start menu and search for the Snipping tool and opened it.
Now, a snipping tool window will open, so you need to click on the Mode tab.
After clicking on Mode tab, a drop-down menu will appear, and there you need to choose the kind of screenshot shape you require.
Then, simply click on the New to start taking screenshots.
After that, your screen will freeze, and your mouse pointer will change into a plus sign. You need just to drag the mouse pointer to take a screenshot.
Now, the captured screen will appear in the snipping tool window.
To save this screenshot on your dell laptop, click on the File followed by Save As to save your File.
Method 3: Take Screenshot Using the Game Bar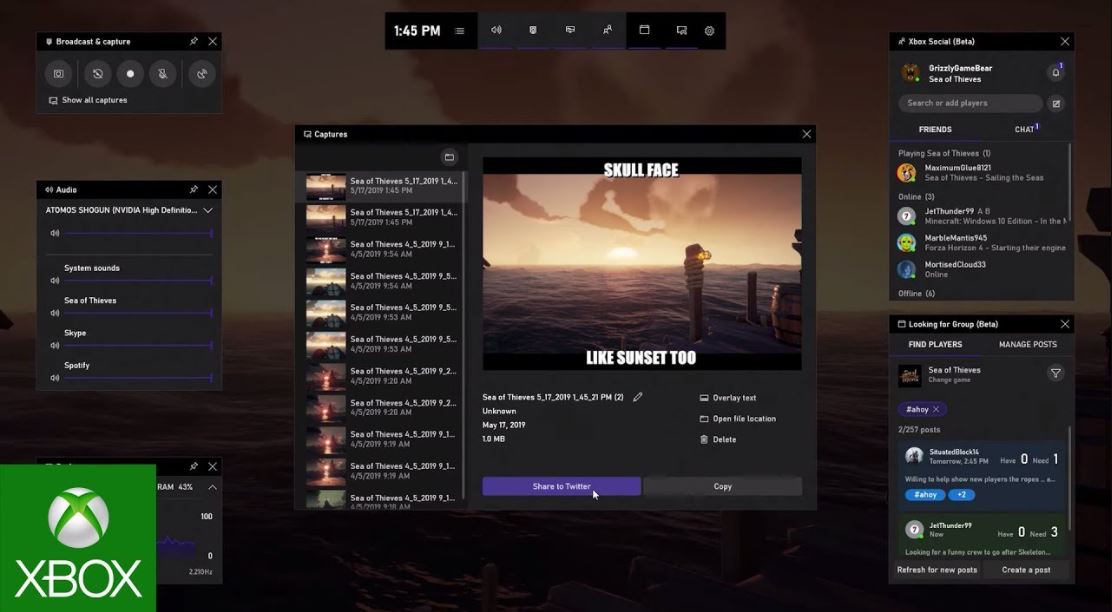 Keep in mind that this method only works if you want to take a screenshot on a game. To use game bar overlay for taking a screenshot on your dell laptop follow the steps given below: –
First of all, open a game using the Xbox Console application or from the start menu.
Now, Whenever you play any game, press the Windows key + G button to open the Game bar overlay.
After that, you'll see a camera icon. Click on it to take the screenshot.
You may also use Windows key + Alt + PrtScn to capture the window.
Now, you'll notice that your screenshot saved automatically in the Videos folder.
Method 4: Use Snagit to Take a Screenshot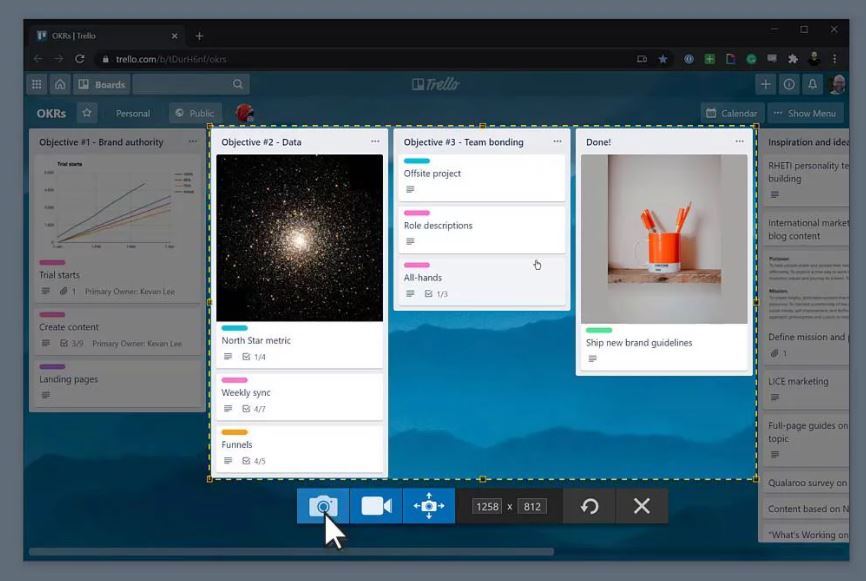 It's an application with in-built image editing and screen recording tool used for taking a screenshot. You can use this application to take screenshots quickly and efficiently. It also allows you to edit the screenshots with its advanced image editing tools. Moreover, it will also enable you to capture videos as well. Unfortunately, it's a paid service, so you need to purchase the premium version when your trial period gets over.
Firstly, go to the official website of the Snagit application and download it.
Wait till the download is completed, and then install it on your Dell laptop.
After installation, open the Snagit application and sign in.
Now, simply tap on the Capture button.
Then, head towards the windows or region that you wish to capture and select the area that needs to be capture.
You may also Click and Drag to choose a custom area.
Now, you'll notice a Camera icon inside the toolbar to save your captured screenshot as an image file.
Use the pop-up Snagit Editor to edit your image. It will also allow you to add Text, effects, shapes, make adjustments, etc., to your image.
When your editing is complete, simply Save your picture or tap on the Share option located in the upper right corner to share it.
Method 5: Use Tiny take to Take a Screenshot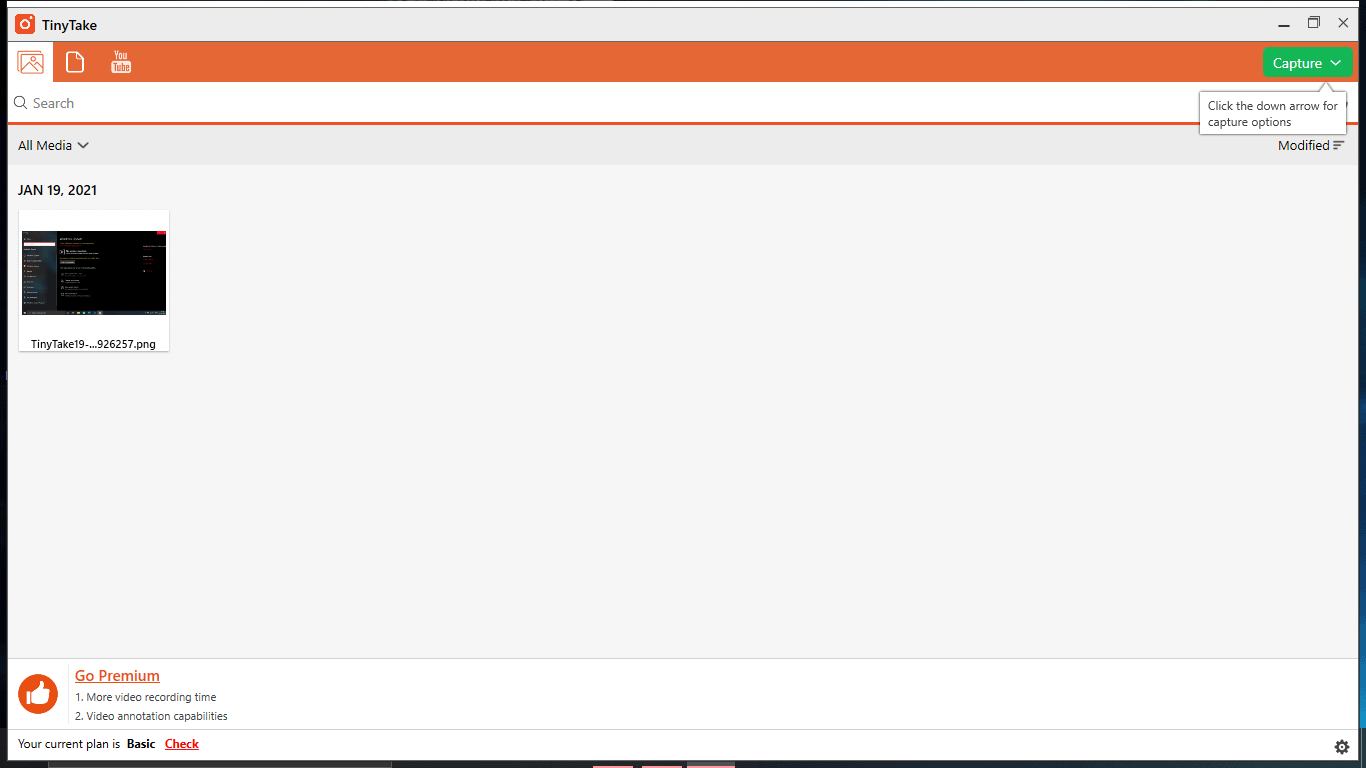 TinyTake is a third-party application which used to capture a screenshot in multiple ways. This application is the most recommended application for your Dell Laptop.
Go to the official website of TinyTake and download it.
After that, install the TinyTake on your laptop and open it.
Now, right-click on the TinyTake icon and click on the capture region.
You may also use shortcuts to take screenshots and save your time.
For this, you need to check the keys configured in your TinyTake settings.
That's it. Now, next time when you need to take screenshots, simply Press the shortcut keys.
If you are someone who needs to take screenshots regularly, then you may try the methods mentioned above. Now, you all know how to screenshot on any dell laptop. So, what are you waiting for? Please go and check the methods as we mentioned and let us know which method worked for you in the comment section.
That's all we have for you on how you can take a Screenshot on any of your Dell laptops. We hope this guide helped you. For more gaming and other updates, subscribe to our YouTube Channel. Also, check out our Gaming Guides, Windows Guides, Social Media Guides, iPhone, and Android Guides to know more.