One of the highly anticipated role-playing video games 'Diablo 4' from Blizzard Entertainment is doing pretty well in the gaming market with its immersive gameplay, stunning visuals, and captivating storyline. It basically offers a plethora of quests for players to complete and move further by exploring the vast world. Unfortunately, some players are encountering an issue to claim quest rewards. Now, if you're also one of the victims to encounter Diablo 4 unable to claim quest rewards, make sure to follow this troubleshooting guide to fix it.
Being unable to claim quest reward is one of the common issues among Diablo IV players which eventually occurs due to the lack of sufficient space in inventory which is indicated as a reward bug. Diablo 4 players who have purchased the higher versions of the game might be able to play. But some of them may search for specific methods to easily claim a pre-order bonus. The sad part is that it's not done automatically but there are some reports claiming that a couple of workarounds can do the job.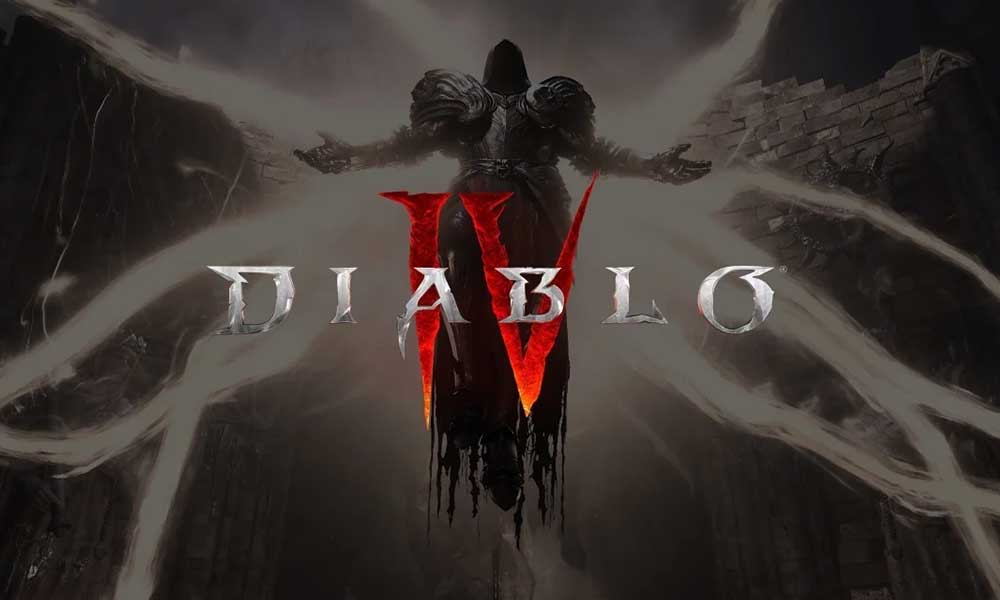 Fix: Diablo 4 Unable to Claim Quest Rewards
Fortunately, there are a couple of possible methods provided below that should come in handy. Make sure to follow all workarounds one by one until the problem has been fixed completely. So, without wasting any more time, let's jump into it.
1. Enough Inventory Space is Required
Sometimes quest rewards in Diablo IV might not be received due to the reward bug as a common issue. It mostly happens whenever your inventory space gets full to collect rewards. So, do keep in mind that you'll need to drop some items to make the inventory space free enough and you'll be able to receive the reward item quite easily.
2. Update Diablo IV
We should also recommend you check the game update manually via the Battle.net client to avoid potential glitches that can come with the outdated game version. An outdated game patch version mostly triggers bugs or stability issues which can be fixed by following the steps below.
Open the Battle.net launcher > Click on the Blizzard logo from the top left corner.
Go to Settings > Click on Game Install/Update.
Scroll down to the bottom > Click on Apply latest updates and download future patch data for recently played games to enable it.
Next, click on Done to save changes > Restart the Battle.net launcher to apply changes.
It'll update the game to the available version automatically.
3. Verify and Repair the Game Files
Sometimes missing or corrupted game files might trigger several issues that can occur game launching conflicts. You can follow the steps below to verify and repair the installed game files on the PC.
Open the Battle.net client on your PC.
Click on the Diablo IV game > Click on OPTIONS (Gear icon).
Next, click on Scan and Repair > Click on Begin Scan.
Wait for the verification process to complete.
Once done, close the Battle.net launcher, and restart your PC.
4. Try Changing the World Tier
You can try changing the world tiers in Diablo 4 which indicates different levels of difficulty for the gameplay experience overall. It's one of the major factors in Diablo IV to be on the same world tier on which you have completed the quest. Make sure to follow the steps below to switch your world tier.
Open the Diablo IV game and get into the gameplay.
Locate World Tier statue options across the map of Sanctuary.
Now, interact with the World Tier statue to access the World Tier selection menu.
Choose the particular world tier for your completed quest.
5. Verify Quest Requirements
It's needless to say that some quests in Diablo IV have specific requirements that need to be fulfilled before the rewards become available. Make sure to complete all the necessary objectives before attempting to claim the quest rewards. It will include defeating specific bosses, collecting particular items, or reaching some locations within the game world.
6. Contact Diablo 4 Support
If none of the workarounds did fix the issue then make sure to contact Diablo IV Support and submit the ticket to get a faster resolution. The chances are high that you'll be able to resolve your issue with the help of the support much quicker than expected. Even if the problem still persists, Blizzard will try to investigate this issue deeply.
That's it, guys. We assume this guide was helpful to you. For further queries, you can comment below.