Diablo IV is one of the latest action role-playing games by Blizzard Entertainment that literally doing well in the gaming community as the fourth main instalment in the Diablo series. Though Diablo 4 was never developed & designed for Steam or Valve's portable gaming device 'Steam Deck', it looks like the game runs surprisingly great on Steam Deck with minor bugs or errors. Meantime, some users are facing Diablo 4 Steam Deck Issues like crashing, stuttering, freezing, lag or stuck.
Now, if you're one of the victims to experience such an issue while installing or running Blizzard's ARPG title on your Linux-based Steam Deck portable PC gaming handheld device then don't worry. Thankfully, the installation process of Diablo IV on Steam Deck isn't as much of painful as other titles. As the game runs quite well on Steam Deck by default, some of the adjustments in the game settings menu and a couple of workarounds will help in avoiding common issues mostly.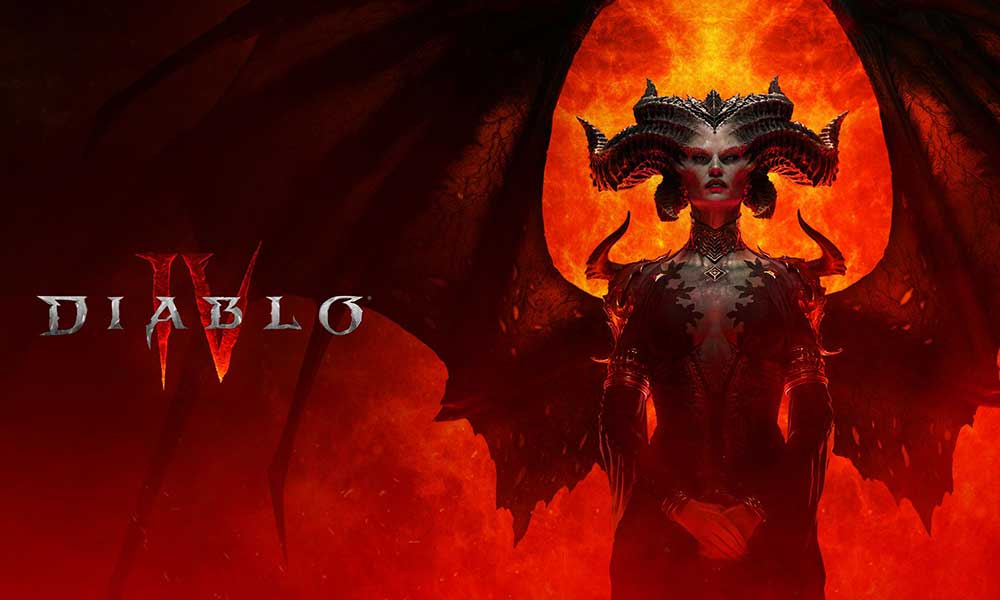 Diablo 4 Steam Deck Issues: Crashing, Stuttering, Freezing, Lag or Stuck
Since Diablo 4 is running in the open beta stage, it's quite expected to get technical issues or bugs across all platforms. But here we're talking about Steam Deck and there are a few issues bothering a lot of Diablo IV players while installing or playing this game on Valve's portable gaming device. It includes black screen glitches, no GPU found error, in-game crashes, freezes or stutters during gameplay sessions, slightly lower performance issues, and so on. But all of these can be resolved quite easily.
1. Restart Steam Deck
It's highly suggested to reboot your Steam Deck to ensure there is no temporary system glitch present. Sometimes, a temporary system glitch or cache data issue can trouble you. To do so:
Press the Steam button from the left side of the Steam Deck.
Select Power > Choose Restart.
2. Force Restart Steam Deck
You can also force restart the Steam Deck manually by following the steps below if you're still facing the same issue. It's better to force reboot Steam Deck if it becomes unresponsive or stutters quite often.
Press and hold the Power button for at least 3 seconds.
If it remains unresponsive, try to long-press the Power button for around 10 seconds to reboot the system.
3. Update SteamOS on Steam Deck
An outdated SteamOS version can trouble you in several ways in terms of stability or bugs. It's better to check for SteamOS updates on Steam Deck manually by following the steps below.
Press the Steam button on the left side of the Steam Deck.
Go to Settings > Head over to the System tab.
Select Check for Updates on the right side.
If there is an update available, tap on Apply.
Now, wait for the software update to complete.
Then tap on Restart to apply changes.
4. Install Battle.net using Lutris
Well, installing Battle.net on Steam Deck via the Lutris method will be useful enough to avoid minor errors especially while running any non-Steam game. As Diablo 4 isn't directly available on Steam, using Lutris to install Battle.net will be great. You'll need to enter into the desktop mode first and then use a mouse & keyboard to go through the process.
Open Steam Deck > Press the Steam button and go to the Power Menu.
Choose Switch to Desktop > Go to the Discover tab on the taskbar.
Search and Install Lutris > Start the installation process.
After installing, open Lutris > Select the Add (+) button.
Now, search for Battle.net and install it.
Then open Battle.net and log into your valid account.
Next, download and install Diablo IV on your Steam Deck completely.
All the required files will also get installed while the game installation process.
Finally, open Battle.net, and run Diablo IV.
5. Update Diablo 4 on Steam Deck
It can also be possible that the outdated game version is conflicting with the system to run properly due to some bugs. You should check for the game update by following the steps below.
Open Battle.net > Go to Library.
Select Diablo IV and check for available updates.
6. Free Up Storage Space
You might also check for the available storage space on the Steam Deck to ensure whether there is enough space available or not. Low storage space might trouble you a lot with the game launching or performance issues. You can follow the steps below to do so:
Press the Steam button on Steam Deck.
Go to Settings > Choose Storage.
If the available storage space gets low, then make sure to uninstall unused games from the console.
7. Change Proton Version
It's highly recommended to forcefully change the Proton version on the Steam Deck by following the steps below to make the game version compatible enough. It'll also ensure the gaming performance or startup crashes up to some extent.
Open the Steam launcher > Select Add Non-Steam Game.
Go to Library > Choose Diablo IV.
Navigate to Settings > Go to Properties.
Choose the Compatibility option in the left sidebar.
Choose Proton Experimental to select it.
You can now select the version you want to use.
8. Check for the Best Performance Settings
Another best thing you can do on your Steam Deck is to simply adjust the best performance settings for the Diablo IV game to ensure there is no frequent crash, stutter, black screen glitch, etc happen. It'll eventually improve the in-game performance.
Resolution – 1280×800 (16:10)
Sharpen Image – 100
Font Scale – Large
HDR – Off
Vertical Sync – On
Limit Cutscene FPS – On
Font Scale – Large
FidelityFX Super Resolution 2 – Quality
Max Foreground FPS – 60
Max Background FPS – 8
Texture Quality – Low
Anisotropic Filtering – 2x
Shadow Quality – Low
Dynamic Shadows – On
Soft Shadows – On
Shader Quality – Low
SSAO Quality – Low
Fog Quality – Low
Water Simulation Quality – Low
Anti-Aliasing Quality – Low
Geometric Quality – Low
Terrain Geometry Detail – Low
Physics Quality – Low
Particles Quality – Low
Reflection Quality – Low
Screen Space Reflections – Off
Distortion – Off
Low FX Quality – Off
9. Reconnect to Steam Dock
You can try checking out the Steam Deck device after disconnecting and reconnecting it again to the Dock to ensure the display and the connectivity working fine. console and the display device to ensure there is no issue with the connectivity. Conflicts with dock connectivity can sometimes trigger screen flickering issues while playing games or watching content.
10. Reinsert MicroSD Card
The chances are high that a corrupted MicroSD card on the Steam Deck may also trigger multiple issues with the Diablo 4 game while launching it. So, it's better to fully format the MicroSD card before using it with your Steam Deck. To format a microSD card:
Make sure to properly insert the MicroSD card into the memory slot on the bottom side.
Press the Steam button on Steam Deck > Go to Settings.
Choose System > Select Format SD Card.
It may take a couple of minutes to complete the format.
Please Note: Any UHS-I (class 3 or better) microSD card is supported. Steam Deck does not support UHS-II. If your MicroSD card is older enough or gets corrupted often, it's time to get a new One.
11. Re-Initialize the DNS Server
The chances are high that somehow your configured DNS server address is having some issues with the Diablo 4 game servers while connecting. It's better to re-initialize the DNS server address manually on your Steam Deck settings by following the steps below to check for the issue.
Press and hold the Power button on your Steam Deck to open the Power Menu.
Now, select Switch to Desktop to enter into the Linux desktop mode.
Then you should see the desktop version of Steam running.
Next, choose the Wi-Fi icon located at the bottom right side.
Select Configure Network Connection.
Choose your current network connection > Select IPv4.
Then change the Method to Manual.
From the DNS Servers section, enter the DNS address like 8.8.8.8,8.8.4.4 in the field.
Tap on the Edit icon and manage the address one by one.
Once done, restart the device, and check for the issue.
12. Reset Steam Deck
You should also perform the factory reset method on Steam Deck to delete all the data and settings to the default state. It can also help you to fix crashing issues with the game. To do so:
Press the Steam button on Steam Deck to open Settings.
Under the System menu, scroll to the bottom > Select Factory Reset.
If prompted, make sure to confirm & proceed.
The process may take some time to complete.
Once done, make sure to go through the initial setup process for the first time.
13. Contact Steam Deck
If none of the methods worked for you well enough then make sure to contact Steam Support to create a support ticket for the same. Developers will help you in fixing the issue or escalate it to a higher authority.
That's it, guys. We hope this guide was helpful to you. For further queries, you can comment below.