Generally, most users know that numerous applications track our location information to inform us about local shops, weather, movie showtime, etc. However, the worse scenario nowadays is a few of these apps sell this data to companies. So it's very important that users disable app tracking on their iPhones and iPads to avoid any privacy issues.
Companies use that data to forcibly push hyper-targeted ads to your smartphone or device that you use. Luckily, the good news is that iOS user is far better than Android in terms of protection. In iPhone and iPads, there is an option available for you to disable location tracking entirely.
iOS allows you to disable tracking and offers you a high degree of control over the apps. Nevertheless, many iOS users don't even know how to use this feature. We decided to bring up a comprehensive guide to describe all the crucial steps you need to take to disable app tracking on iPhone and iPad tracking.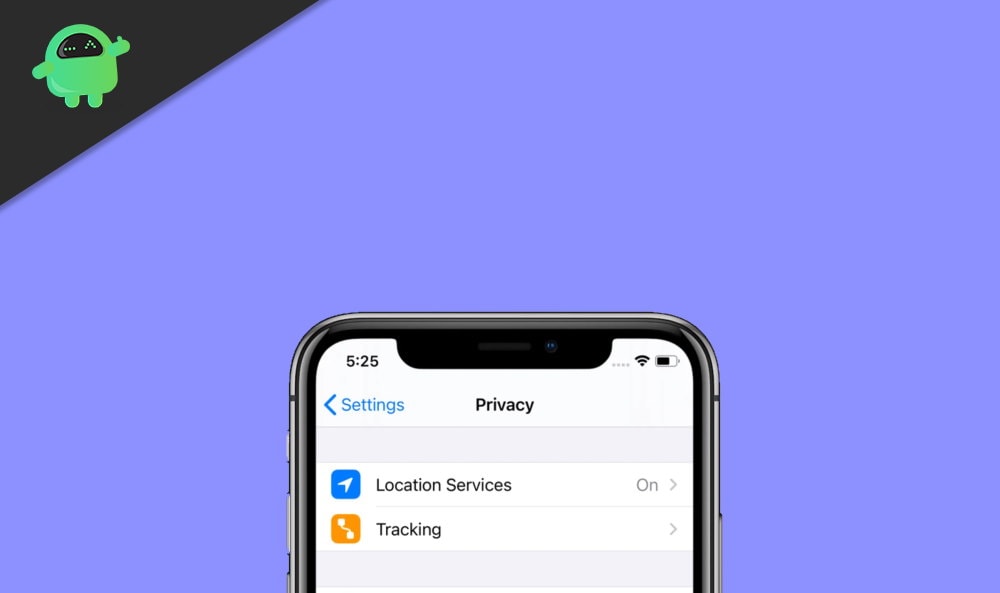 How to Disable App Tracking on iPhones and iPads
Are you worried that the third-party apps might upload or potentially sell your location to the highest bidder? Don't worry! Follow the article to limit access for a specific application or Apple's services.
Disable Location Tracking Entirely
Before you follow the steps, keep in mind that after you disable location tracking entirely, your Apple maps won't be able to provide you with accurate pieces of information. Unfortunately, you might not be able to use the Find My device features on your iPhone or iPad.
First of all, you need to go to the Settings app.
After that, navigate through settings and find the Privacy option. Open it once you get it.

Now, you'll see there a Location Service tab. Click on it.

Then, in the next window, you just need to un-toggle the Location Service located at the top.
That's it. However, you may also use the Share My Location option to share your location with your friends via message, etc. This feature would be beneficial when you believe that you're in danger.
If you disable location services completely, many apps such as map applications or banking applications may not work correctly.
Disable Location Tracking For Specific Application
There is no doubt that location tracking will help us, but we don't need to allow it for every application. At the same time, we don't need location tracking turned on all the time. However, if you install any program, Apple automatically asks you whether to turn on location tracking always, or while using the application, or never, so have a choice. But, besides all, you have one more option to turn off location tracking for any specific application.
Firstly, on your iPhone or iPad, open the Settings app.
Now, you need to scroll down a bit and click on privacy.

After that, choose the Location Services under the privacy tab.
Then, you'll see several options there, including the turn off the location services entirely.

However, if you want to turn off the location tracking for a specific app, you need to scroll down and find out the application from the list and open it.
Now, you'll get three option: Never, Always, and While using the app.
We highly recommend you to choose the option While Using The App because it is the most helpful and let you enjoy the app's best features when you require them.
Disable Location Tracking Used By The iPhone Itself
You might be aware that not only applications, but your phone also tracks the significant locations that you visit the most. So if you want, then you may also disable the location tracking used by your iPhone itself by following the steps given below:
First of all, go to the Settings of your iPhone or iPad.
Navigate through it and find out the Privacy option, and tap on it.

Now, look for the Location Services.
After that, search for System Services. It might be found somewhere at the bottom of the window and click on it.
Now, click on the Significant Locations. Then, it asks you to enter the passcode or activate Face ID or Touch ID to proceed further.

Then, simply un-toggle Significant Location located at the top of the window to disable the feature entirely.

You may also remove some most problematic entries individually by clicking on each one separately. After that, press the edit button located at the upper right corner of the screen and remove each entry individually.
Location tracking by apps
iPhone and iPad have a serious security protocol on what apps can request to track your location info. If you are sceptical about what apps are tracking you, then you can disable this option in settings.
Open Settings of your iPhone or iPad.
Navigate through it and find out the Privacy option, and tap on it.

Now, look for the "Tracking" option.

Turn it off if you don't want apps to track you.
Conclusion
Privacy is very important as many apps can share your location data which can result in targeted ads or other types of marking which you may or may not like. Also, it is not a good idea to let tech companies and apps have location data for users as they can take unfair advantage of such data.