Taking a screenshot can come pretty handy and lets you save that important information that you might come across. Moreover, with Android 9 and 10, users can easily take screenshots and also edit the screenshots. But what, a bit annoying is that there is a notification that pops up right after you take a screenshot, which can get into the way of what you are doing at that particular time. But, as we all know, Android being an open-source platform, allows its users with several accessibility features that give the users a free hand to get rid of the features that are annoying them, well in most of the cases!
And if you also happen to be annoyed with the screenshot notification saved right after you take a screenshot and are looking for a way to hide it, then you are at the right place as in this post, we will guide you on how to disable screenshot saved notifications on any Android device. You can do this under the notification management system making it easier to dim or get rid of the notification. So, that being said, let us look at the steps to do that: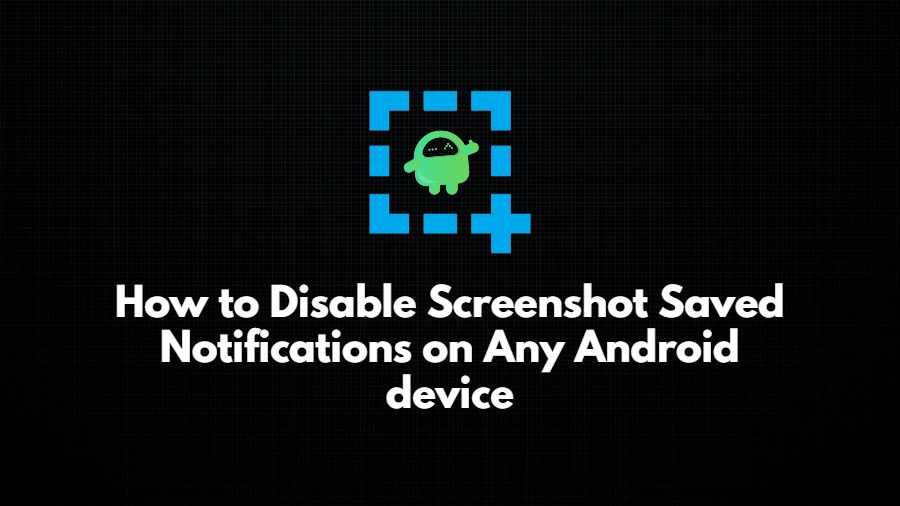 How to Disable Screenshot Saved Notifications on Any Android device
Firstly, you need to take a screenshot. There can be different ways of taking screenshots on your device. So, you can follow those in order to take a it.
Swipe down the notification bar where you will see the heads-up notification of the screenshot.
Now you need to swipe the notification halfway in order to enter the notification settings.
Then once you have entered notification settings, as per your convenience, you can set how to show the screenshot notification. If you want to completely get rid of it, then you need to tap on Turn off notifications and tap on Apply.
And if you wish to enable the screenshot notification once again, you can head over to the notification settings as mentioned above to re-enable it.
That's it!
So, there you have it from my side in this post. I hope you guys liked this post and were able to disable the notifications on any Android device. Let us know in the comments below if you come across any issues while following the above-mentioned steps. Until the next post…Cheers!