The iPadOS 14 brings with it a unique feature for Apple Pencil users. By default, it has a scribble feature that converts your handwritten text to actual text. If you use your Pencil to write on apps that support handwriting, the scribble feature will automatically read and convert the handwritten text to computer-generated text within seconds. Scribble also lets you draw correct geometrical shapes in certain drawing apps.
This feature will come in handy if you want to write out a message of mail to anyone, and you don't want to type. However, there will be many instances where you would like to save the unconverted handwritten text. So for that, you will have to disable the scribble feature. But how do you disable this feature that is on by default in iPadOS 14? Let's find out in this guide.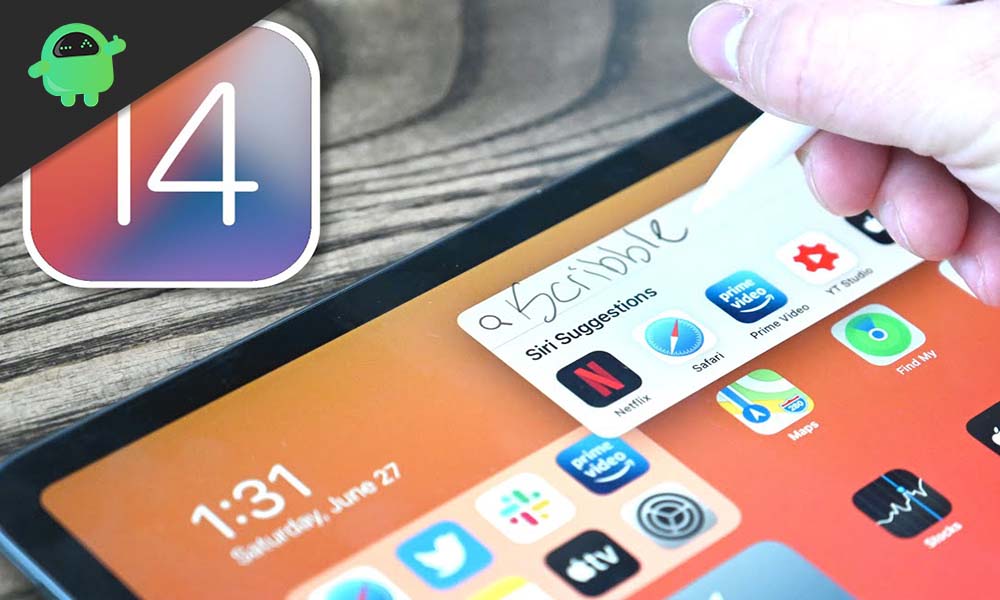 How to disable the Scribble feature for Apple Pencil on iPad?
Firstly you need to connect your Apple Pencil to your iPad. If you are unsure about the connectivity, then you can directly connect to your iPad too. If you own a 2nd generation Apple pencil, then magnetically attach it to your iPad. And if you own the 1st generation Apple Pencil then connect it to the lightning port of your iPad.
Now open up Settings on your iPad and tap on the option "Apple Pencil" on the left pane. Inside Apple Pencil, you will find an option Scribble down below. Turn off the toggle for it.
Now you will be able to use apps that support handwritten text without worrying about scribble working on top of it. When you need the scribble feature again, turn on this toggle again.
So that is how you disable the Scribble feature on an iPad running on iPadOS 14. If you have any questions or queries about this guide, then comment down below, and we will get back to you. Also, check out our other articles on iPhone tips and tricks, Android tips and tricks, PC tips and tricks, and more for more useful information.