Update @03/20/2020: As confirmed by Hotstar, the new Disney+ Hotstar rollout is officially paused. The article published on March 12, 2020, is here for more info.
Hotstar now will be rebranded to Disney+ Hotstar ahead of Disney+ launch. It is now is owned by none other than the largest TV Network Owner- The Star India, which was previously owned by 21st Century Fox. So Disney+ Hotstar is live in India with Disney+ content containing Marvel, Pixar, Disney, Star Wars, etc. When Disney acquired Fox, all TV channels under the Star TV network, as well as Hotstar, became to be owned by the former. With the announcement of the new streaming service, it also confirmed that Hotstar would host the contents in India.
Coming to Disney+ is a subscription video-on-demand service owned and operated by The Walt Disney Studios & Walt Disney Television. We were hosting appropriate content from Marvel, National Geographic, Pixar, and Star Wars. Orignal films and series were also distributed on this platform. Disney+ focuses on "family-oriented entertainment", and features no R-rated TV-MA rated programming. It was first launched in the US, Canada, and the Netherlands on November 12th, 2019. In February 2020, Iger announced that it had plans to launch Disney+ in India on March 29, 2020, by means of its existing service Hotstar.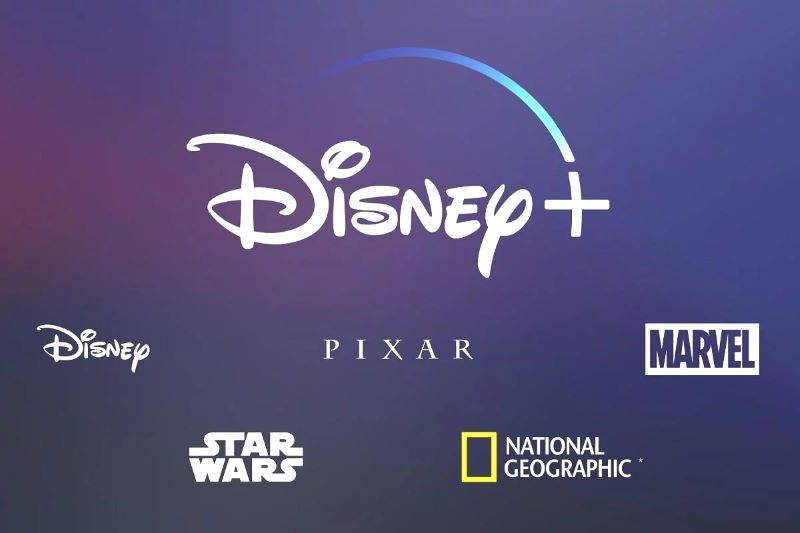 Disney+ Hotstar Live In India With Disney+ content
With a library of over 50,000 hours of TV, movies, and live sports coverage, Hotstar focuses on providing its 100+ million users with an excellent viewing experience. Star India officially launched Hotstar in February 2015 after fifteen months of development, coinciding with the upcoming Indian Premier League. The ad-supported service initially featured a library of 35,000 hours of content in seven regional languages.
The Star, and in turn Hotstar, acquisition by The Walt Disney Company in 2019 as a part of its acquisition of their US parent company 21st Century Fox. In August 2019, Disney CEO Bob Iger did reveal that plans are in place for the expansion of Hotstar into Southeast Asia. Disney+ collaboration seems beneficial for children. Also, 'kids mode,' which is debuting on the 20th of February 2020, is currently available only on the Hotstar website, and the logo suggests there can be a Hotstar kids app that might be in development but is currently unclear whether it will affect Disney+Hotsar. However, Hotstar didn't have any parental controls before. Whereas Disney never produced any adult content on their streaming services.
What's New
Hotstar service is operational as both a free ad-supported service and includes access to Indian films, and Star series after their television broadcast. The Hotstar VIP subscription is a way towards domestic content, including series from Star's Indian-language television networks and the Hotstar special banner. The Hotstar premium subscription adds premium international films and series.
After the new joint venture here is a compiled a list of shows that are now available on the platform:
Diary of a Future President
Disney Family Sundays
Disney's Fairy Tale Weddings
Encore!
Forky Asks a Question
High School Musical: The Musical: The Series
The Imagineering Story: Limited Series
The Mandalorian
Marvel's Hero Project
One Day at Disney
Pick of the Litter
Pixar in Real Life
Shop Class
Short Circuit
SparkShorts
The World According to Jeff Goldblum
Pricing For New Disney+ Hotstar Subscription
Last month, the Walt Disney CEO Bob Iger said that Disney+ will launch on March 29 in India and will offer bundled products. Currently, Hotstar Premium is available for Rs 299 per month and Rs 999 per year.
Meanwhile, Hotstar has also quietly replaced its older green and yellow icon and logo with the blue color of Disney. However, there are no pricing differences from the old subscription to the new Disney+Hotstar but only for the premium ones and not the Hotstar VIP Plan.
[googleplay url="https://play.google.com/store/apps/details?id=in.startv.hotstar&hl=en_IN"]
Acquisition by Disney has led to many positive factors keeping the needs of every age group with minimal to no price difference. This will be a boon for the over-the-top entertainment service. While Hotstar in India operated with a freemium model and has three tiers of subscription. Besides the free tier, there's Hotstar VIP, which mostly has Indian content but without any ads, and Hotstar Premium. Which has paid Indian content along with international hits, and the latter one is going to come with Disney+ contents. But it good to see that Disney+ Hotstar live in India with Disney+ content as there will be kids friendly content available in online portals.