The new iOS 14 Developer beta is making headlines all over the tech world. Though the 1st beta is meant for developers for feedback purposes, a number of regular users have downloaded the new iOS 14. Usually, the very first iteration of the software is not stable. It may have a few bugs or other functional glitches. Most regular users do not understand this. They hastily install the developer beta when it releases. Only when they start experiencing bugs and lagging issues, they repent about the installation.
So, is there any way to go back to a stable previous version of iOS.? Yes, it is very much possible. In this guide, I will tell you how to Downgrade iOS 14 Beta to iOS 13 on any iPhone. I always keep telling our tech enthusiasts readers not to install a developer beta on their primary drivers. You have got your bank apps and other important apps. So, bugs and system malfunction may affect that. Your devices may get stuck or lag. That is undesirable and for which we shall carry out a downgrade. Then we will go back to the stable iOS 13.5.1 system build on any iPhone.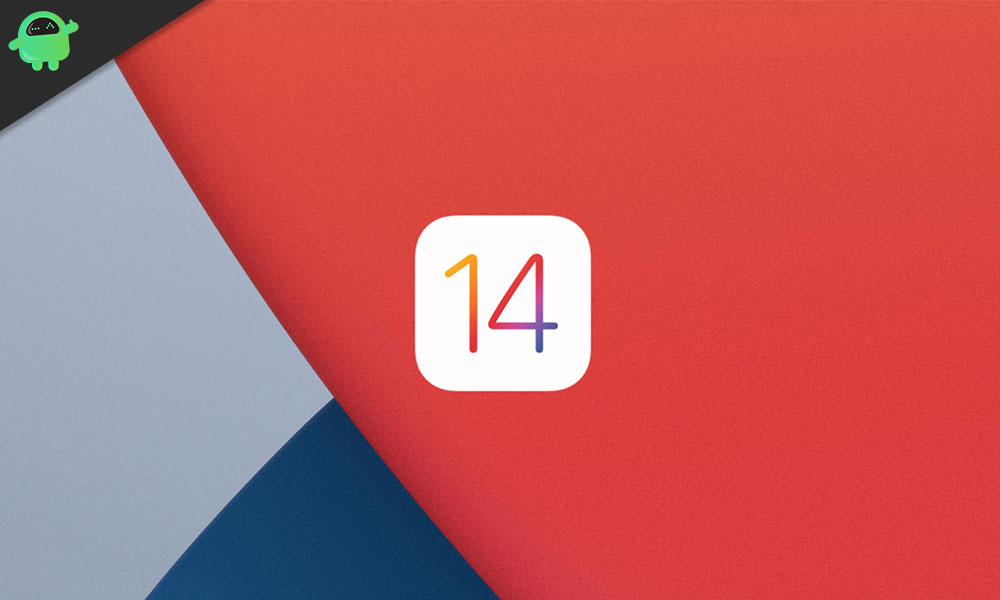 Related | List of iOS 14 Hidden Feature, Tricks, and Tips You Must Know
Why Should You Downgrade iOS 14 Beta and Revert to iOS 13
I have been using iOS 14 developer beta for 2 to 3 days now. I have seen some minor bugs as of now and nothing really chaotic. The weather widget sometimes doesn't show the weather in my region and instead shows the weather of Cupertino. The Picture-in-Picture mode doesn't work as suggested
I did a bit of recon over various iOS related forums. There are many people that installed the iOS 14 first beta. Some of them are facing various kinds of bugs. That I have listed below.
Bootloop
Stuck on Attempting Data Recovery
Battery drainage Issue [How to Fix this Issue]
device heating up
Not able to launch some applications
Not able to charge the battery of iPhone
Like I said above, you can see some folks are not able to use certain apps. Trying a developer beta on your main smartphone can be atrocious. Only if you have an iPhone as a secondary device, then there is no harm in trying out the beta system builds on it.
The best solution to all the above issues is to downgrade iOS 14 and go back to the stable iOS 13.5.1. Below I have put up the requirements of things you need to have to complete the operating system reversion process successfully.
Pre-Requisites
an iPhone running on the iOS 14 1st developer beta
A Windows PC/Macbook/iMac
A Lightning cable to connect the iPhone and the PC
iOS 13.5.1 Firmware
First, take a complete backup of your iPhone data to the iCould. A system upgrade may result in data loss. So, backing up the data will keep it safe and you can later restore it on your own in case device data gets deleted.
Disclaimer
GetDroidTips will not be responsible for any software or hardware problem with your smartphone or for any data loss caused due to the downgrade. If you choose to modify your phone operating system then properly understand the steps and risks associated with it, and then perform the modification at your own risk.
Steps of Downgrade
First, you need to download the iOS 13.5.1 firmware.
Download the iOS 13.5.1 signed IPSW file as you can restore it to iTunes.
Then go to Settings App > Tap on your Apple ID
Scroll down to Find My
Turn off the toggle beside Find My iPhone.

Connect your iPhone to your PC
Open iTunes on PC

Let the iPhone and PC sync
Then click on the phone icon to expand it
In the next screen, under the Backups tab, click Back up now.
You can either create a backup to the iCloud or locally to your PC. All the device data of your iPhone will be saved on your PC.
While on iTunes, you can see an option Check for Update.
Here Press Windows key + Shift and simultaneously click Check for Update button.
A dialog box will show up. From here you can browse and select your iOS 13.5.1 firmware you downloaded earlier to your PC.
Then the downgrade process will begin. The whole thing will take around 10 to 15 minutes.
Then your device boot with the Hello screen like the first time when you unboxed your iPhone.
Go through the Setup steps and when asked about Restoring backup, select depending upon whether you have created backup to iCloud or to your PC/Mac.
That's it. You will now be running the iOS 13.5.1 stable version.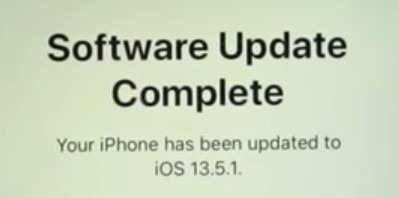 Note
On a Mac, press Shift +Option keys and simultaneously click Check for Update.
So, that was all about how to downgrade iOS 14 and go back to iOS 13. If you have downloaded iOS 14 and now facing bugs or device lag then try this guide out. Revert back to iOS 13 and enjoy the stable operating system. You can always install iOS 14 public beta or the stable build when it releases officially for everyone.
Read Next