AMD Cleanup Utility is a Windows software to completely remove previously installed AMD graphics drivers and audio drivers. It will uninstall all AMD graphics components and files from your Windows computer. A regular uninstallation may leave out several files on the device, and therefore AMD Cleanup Utility is recommended for clean uninstallation before you install the drivers again.
You must ensure proper installation and uninstallation on your computer to maintain optimal performance and stability. If you are trying to uninstall graphics drivers, you must ensure a clean uninstallation. Otherwise, you may face a lot of errors on your computer. Fortunately, AMD offers a powerful tool – AMD Cleanup Utility – for this purpose. It ensures no remnants of old graphics drivers are left on the system, thus avoiding potential conflicts and instability that can occur the next time you install the drivers.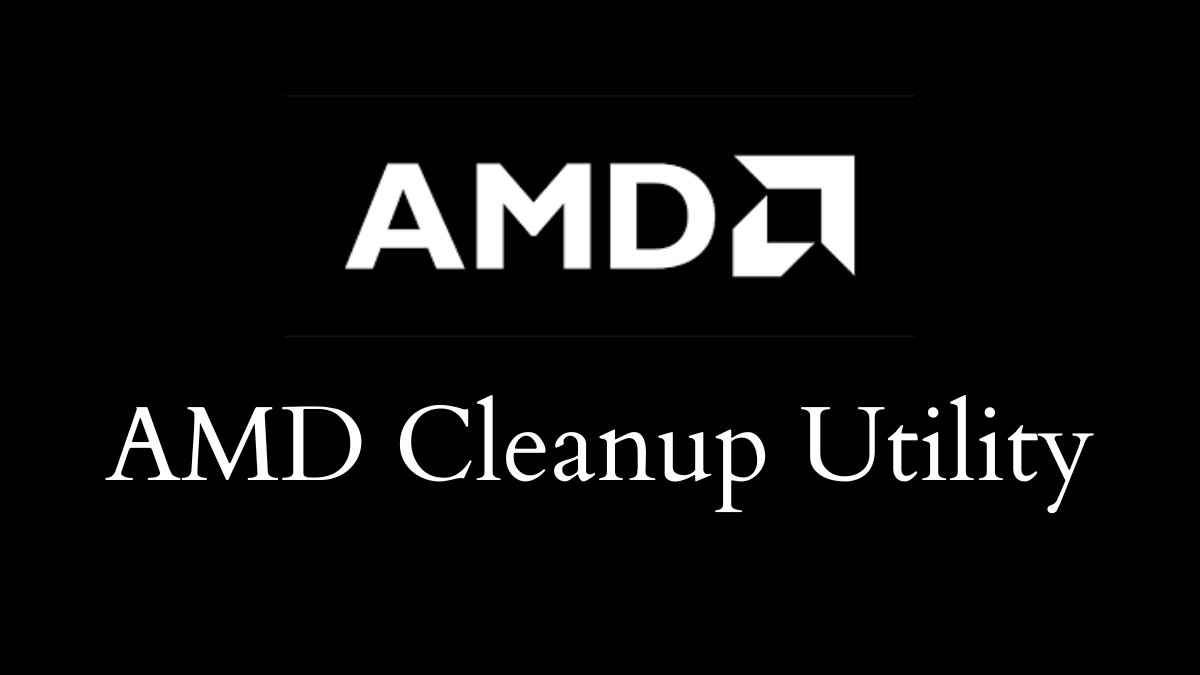 In addition to reducing potential conflicts and instability, the AMD Cleanup Utility tool provides a clean environment for a fresh installation of graphics drivers for optimal functioning performance. Last but not least, the tool is also used to fix graphics-related problems on a computer.
Download and Install AMD Cleanup Utility for Windows 10 / 11
In this section, we will guide you through the steps of downloading and installing the AMD Cleanup Utility tool on a Windows computer.
Step 1: Preparing the Cleanup Process
Before diving straight into the cleanup process, you must back up the necessary files to the cloud or another device to avoid any data loss. AMD Cleanup Utility does not remove your files (photos, videos, documents, etc.), but backing up the data ensures peace of mind even in the case of errors or failures.
You should also create a restore point. So, in case your computer has run into an error, you'll be able to restore your computer to the current state using the restore point.
To create a restore point, type "Create a restore point" in the Windows search box at the bottom, and press Enter. Now, tap on "Create", name your restore point, and click "Create".
Now, it's time to download the latest drivers from the official AMD website. We'll install them after the cleaning process.
Step 2: Downloading AMD Cleanup Utility
AMD Cleanup Utility works with computers running Windows 7 and later. It's fully compatible with Windows 10 (32-bit & 64-bit) and Windows 11.
Step 3: Using the AMD Cleanup Utility Tool
It's recommended to boot your computer into safe mode. It will ensure that no other applications are running during the cleanup process.
If your computer is not booted into safe mode, launch AMD Cleanup Utility. It will ask you to run the Windows in safe mode. Click "Yes". Follow on-screen instructions to complete the cleanup process and then Restart your computer.
To verify if the drivers have been successfully uninstalled, open "Device Manager" and ensure there are no AMD graphics drivers.
Step 4: Post-Cleanup Process
After the cleanup process is completed, begin installing the latest graphics drivers on your computer. Once finished, restart your computer.
What to Do if AMD Cleanup Utility Fails to Remove Drivers
If the AMD Cleanup Utility fails to remove drivers or encounters any errors during the process, you must ensure that your computer is booted into safe mode. Next, run the utility with admin rights. Simply, locate the AMD Cleanup Utility file in the File Manager, right-click on it, and select "Run as administrator".
Final Thoughts
When reinstalling AMD graphics drivers, you must ensure proper uninstallation of the related drivers. Thanks to AMD Cleanup Utility, you can easily remove all AMD graphics drivers from your PC for a clean installation of the latest drivers. We hope this guide was useful.