Animal Crossing – New Horizons is a popular video game developed and published by Nintendo. It's the 5th main series title in the Animal Crossing lineup and it's only available for the Nintendo Switch platform. The game has been released recently on March 20, 2020. It's a life simulation game where players can build community on an island, customize characters, homes, collect items to make your area like a paradise. Another good thing is that you can Download Animal Crossing – New Horizons photos on your phone.
You can take in-game photos with your NookPhone as real-life photos. Though the captured images from NookPhone aren't photos, we can address them as screenshots. However, using the NookPhone, you can frame your shots and customize a bit or add filters as well. Now, as you've basically captured screenshots, you can't really save them to a photo library. Therefore, the captured images will be saved to the screenshot library on your Nintendo Switch.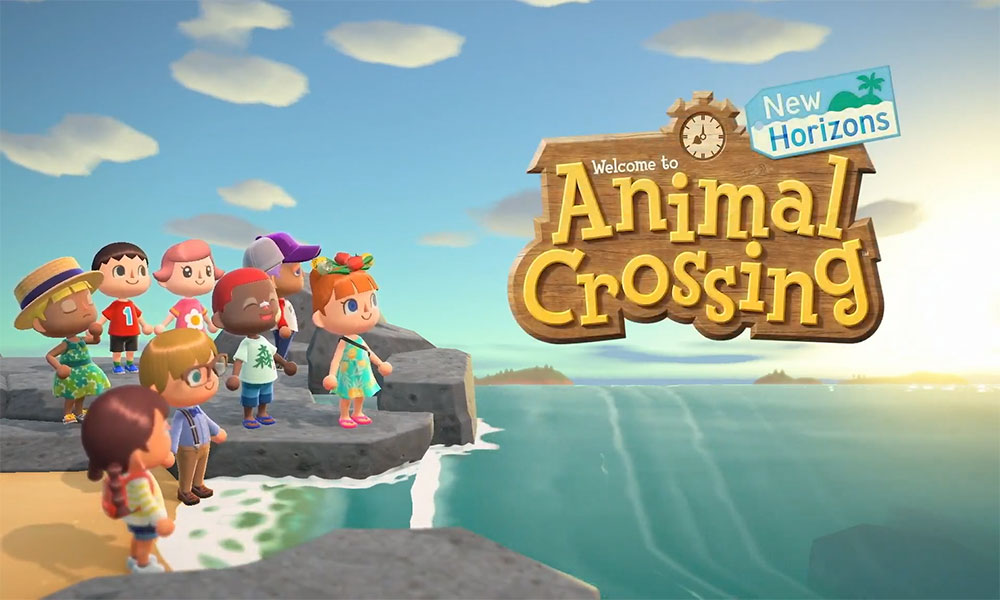 1. Share to Social Media (Private)
For this method, you will need a Facebook or Twitter account. Now, if you don't have any of these social media profiles, then either you can create a new one before heading over to the steps or you can check out the 2nd method to use a MicroSD card on your Nintendo Switch. That's up to you.
Open Album from your Nintendo Switch home screen.
Choose a photo that you want to set as a wallpaper.
Next, tap on A button for Editing and Post > Select Post.
If in case, you want to select multiple photos, then you can choose Post Batch and select a total of 04 images at once.
Select Post.
Your Nintendo Switch will open up the social sharing page and here you can choose either Facebook or Twitter account for sharing the selected images. Make sure to share your images privately so that any other person won't be able to see or download your photos. Unless your Twitter's visibility Settings is private, you should go with Facebook sharing.
So, select Post to Facebook option > Follow the on-screen instructions to sign in. In the post sharing interface, make sure to select visibility to Only me. Now, select OK and Post to Facebook. Once done, you can open your Facebook profile either via a web browser or app and recently uploaded Animal Crossing photos. Tap to open the photos and choose to save image from the three-dot option on your phone. The computer users can right-click on the image and select save image as option.
That's it. Now, select your Animal Crossing – New Horizons photos and set as a home screen or lock screen on your smartphone or desktop.
2. Use a MicroSD Card on Nintendo Switch
Now, if you don't want to use social media profiles and prefer to go with your much reliable MicroSD card on your Nintendo Switch console then you will need to follow the steps below.
Make sure that the MicroSD card is inserted to your Nintendo Switch.
Now, select the screenshot that you want to save.
Press A button for Editing and Posting.
Now, on the top-left corner, you can see the saved image location. If it's showing "microSD" then you're good to go. If shows "System Memory", then you will need to copy images to external memory.
Select the Copy option from the left pane.
It will ask you whether you want to Copy from system memory to the microSD card? Just select Copy again to confirm.
Once done, remove your microSD card from the Nintendo Switch and proceed to the steps below.
Now, insert the microSD card to your smartphone or use an SD card reader to connect it to your computer. Once connected, mobile users can easily go to the File Manager or Gallery app then copy those images to the device storage and set wallpapers as the home screen or lock screen. While the desktop users can also copy/move the Animal Crossing – New Horizons photos to the disk drive and set images as a wallpaper accordingly.
Those who're using the desktop and then want to move the images to their smartphones, they can quickly transfer files using USB cable or mail or cloud drive, etc. Enjoy your new cool looking wallpaper images.