Recently, Apple iOS devices aren't going well in the market due to its higher prices and so many limited functionalities against Android devices. Though, Apple's R&D team is quite hard working and innovative to develop so many features and technologies every year on its iPhones. The company is quite slow into the business. Right now, there are so many Android smartphones out in the market which are way more better and cheaper as well. This year the company held an Apple Showtime Services event where Apple announced a bunch of services. However, it may take some time to release publicly. Meanwhile, the Apple Card is one of the important services also announced officially. Here in this article, we will share with you the link to Download Apple Card Wallpapers from below.
There are a total of 09 Apple Card Wallpapers available which you can download from the link given at the bottom of this article. All the wallpapers are in 1242 × 2688 pixels resolution quality which will fit perfectly on any of your smartphones easily. But before going to the download section, let's talk about the Apple Card service.
Apple Card Details
Apple Card is a new Credit Card from Apple just like any other Bank Credit Card. With the new Apple Card, the company wants to improve the credit card experience of the users. Apple says that the Apple Card will provide quite simpler easy-to-use applications, no extra fees, offers interests at lower rates, and better rewards option.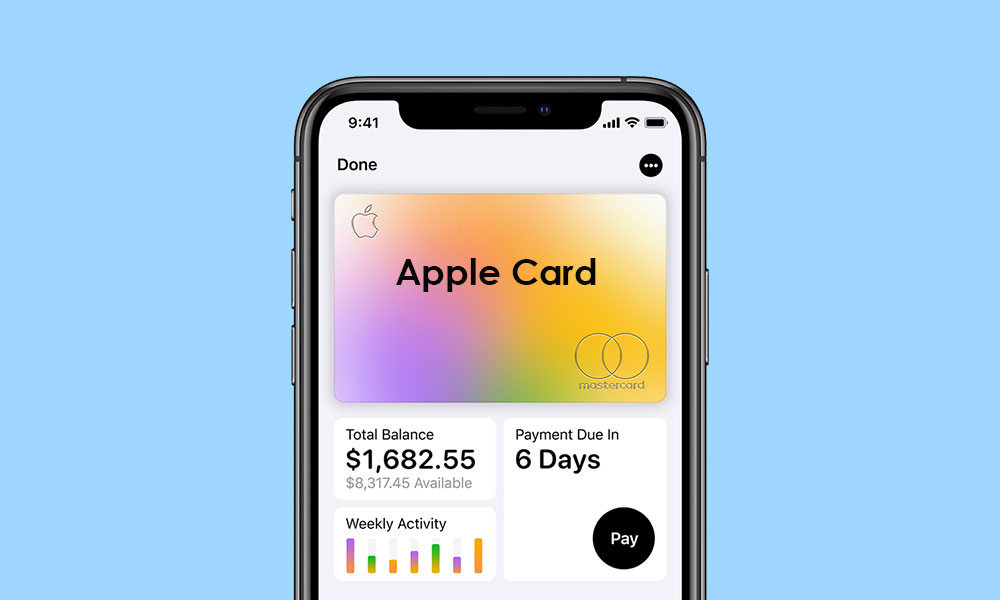 There is No extra fee means that the company won't charge annual fees, late charges. Even the foreign exchange fees, and over-limit fees to the customers. This Apple Card service is based on popular Apple Pay. So, that will faster, easier, and secure enough as mentioned by the brand. The main thing any user of Apple Card will get complete transparency. You can easily see how much you owe, your expenses, due date, etc. You can complete the entire process on an iPhone or iOS devices. After you're approved, the Apple Card will appear in your Wallet app instantly and you will be ready to use it.
Apple Card Wallpapers
The Apple Card Wallpapers pack contains 09 wallpapers with a resolution of 1242 × 2688 pixels. These are the inspired Apple Card Wallpapers which you can use on your smartphone easily. All the stock wallpapers are compressed in a zip format which can be downloaded and extracted from the link given below on your handset.
Now, search for the images on your phone via a gallery or file manager app and set your preferred wallpaper on your device lock screen or home screen. You can also set these images from the Wallpapers section as well.
Download-Apple-Card-Wallpapers.zip