The Chinese OEM Lenovo is known for its smartphones, tablets, PCs, storage devices, servers, and more. The company has launched its Z-series devices in 2019 that include Lenovo Z6, Z6 Pro, and Z6 Youth models. All three smartphones do have great hardware specifications along with better cameras. However, these cameras can't match the image quality of Google Pixel series cameras for sure. Therefore, we have provided the link to Download Google Camera for Lenovo Z6, Z6 Pro, and Z6 Youth [Latest GCam APK].
If you're an Android user for a while and love mobile photography then you should probably know about the Google Camera or GCam app. But if you don't know, it's the best third-party camera app for non-Pixel Android smartphones right now and is compatible with plenty of device models. Based on the Android version and device model, the GCam ported app (APK) offers almost the same user experience and image quality that you won't find on any other stock camera app.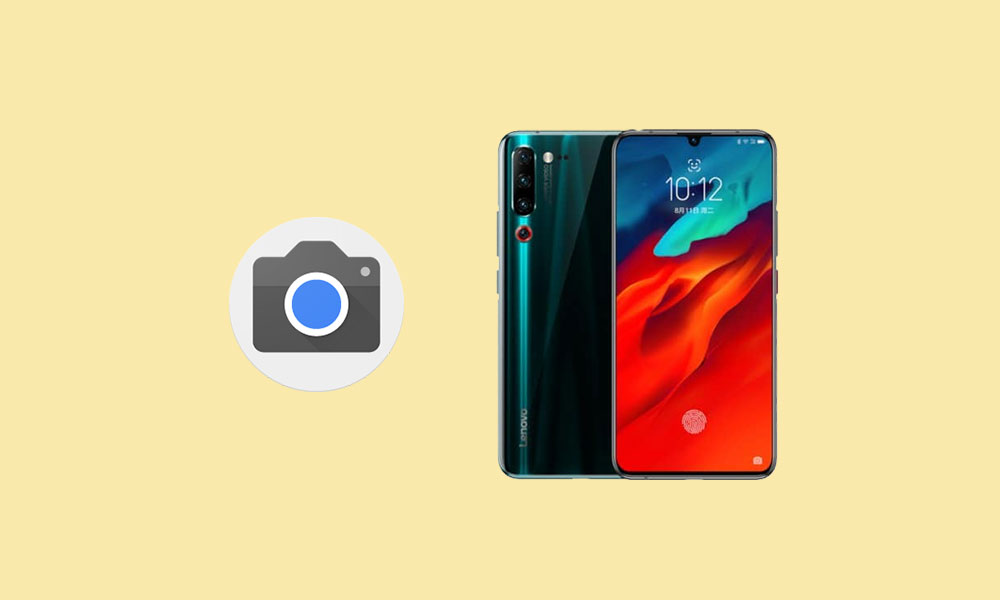 Google Camera for Lenovo Z6, Z6 Pro, and Z6 Youth Features
The Google Camera app delivers stunning image quality even in low light or night conditions. It offers a better portrait shot, slow motion, super res zoom, night sight, HDR+, Google Lens, top shot, and more. The GCam app is capable to provide great images with better edge detection, better saturation level, well exposure, crisp color contrast, video stabilization, and more.
HDR+: By using this feature, you can take good photos with a high contrast ratio where both the light and dark parts appear. Meanwhile, you can simply turn on the HDR+ mode as a default to use this feature every time you capture images either in full daylight or low light conditions.
Night Sight: Thanks to Google for developing the Night Sight feature on its stock Google Camera app which is really outperformed with a single camera on Pixel devices. The details and color accuracy in low light makes the GCam more popular and useful.
Portrait: The portrait mode in the GCam app delivers stunning images with background blur effect which looks natural and close to reality. The sharp images and better edge detection makes this feature really useful than other camera apps.
Super Res Zoom: This feature delivers higher resolution image quality even after zooming in a specific object or scene.
Top Shot: This feature captures the burst mode like shots before and after pressing the shutter button. Then users can easily choose and keep one of the best-clicked images out of them. Some times, users may get a blurry or out of frame or fast-moving image in a hurry. So, the Top Shot mode won't let you skip those moments.
Google Lens: Google Lens feature will let you search what you see on your Google Camera app to get things done faster. It recognizes an image or text or a link and shows up some of the suggested information by using the internet and AI neural network.
Steps to Install Google Camera for Lenovo Z6, Z6 Pro, and Z6 Youth
First of all, download the GCam APK file on your Lenovo Z6/Z6 Pro/Z6 Youth device.
Next, you may have to enable the Unknown Sources option on your device for the first time.

If already enabled, skip to the next step. Otherwise, go to the device Settings > Security > Privacy and enable it.

Now, install the GCam APK file.
Launch the app and allow all the required permissions.
You're done.
If you want the Google Camera app to run perfectly on your handset, then you should follow and adjust the settings below.
Recommended Settings:
Tap on the More in the Google Camera app.
Open camera Settings menu > tap on BSG MOD settings.
Select the Input Model and change the interface style to Pixel 2.
Select Configurations to PIXEL2018 ZSLR HDR+.
Head back to the main camera settings and enable Google Photos.
Disable Zoom and enable HDR+ enhanced mode in Portrait.
Tap on Saturation and select Highlight Saturation to 1.8 and Shadow Saturation to 2.4 (for the back camera).
Re-launch the GCam app and start using it.
That's it, guys. We assume that you've found this article useful. Let us know in the comments for any queries.