Google Pixel devices are one of the best in class Android smartphones that come with almost flagship features and receive faster software or security patch updates. Google has announced the call recording feature for stock Android devices for a year if your device is compatible enough and if your country allows it legally. So, if you're also a Pixel device owner then you can Download Google Phone Call Recording APK for your Pixel device.
Initially, the feature went live on Nokia devices in India via an OTA update that includes almost every Nokia model, and then some of the Xiaomi devices also became eligible for that. It's also worth mentioning that Google's Phone app also includes an automatic call recording option for unknown calls but that's limited to some devices and regions. Now, it seems that Pixel devices are also getting into the list.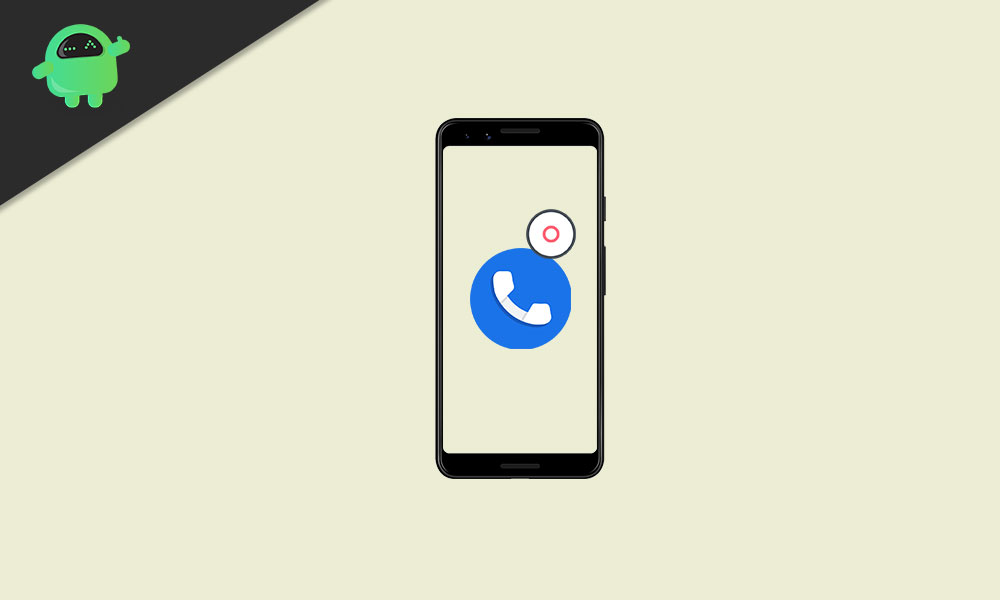 Download Google Phone Call Recording APK for Pixel device
Some of the reports are coming out that both the Pixel 3 XL and Pixel 4a models have now a call recording feature after a recent update of the Phone app in India. One thing we need to mention is that both of the users are currently on the beta version of the Phone app. It also includes the always record option for unknown calls.
It clearly indicates that Google developers are still testing out this feature on some of the specific Pixel models and in some specific regions where the call recording feature isn't illegal. Therefore, it may take some time for the developers to release the same for the stable Phone app on Google Pixel devices according to the region.
If you're using a Pixel device and your country allows you to record phone calls then you may avail the call recording feature by signing up for the beta version of the Phone dialer app or just keep updating your Phone dialer app to its latest version (68.0.388241074). If you're too much impatient then you can go for the APK file to test out this feature from the link below.
Full List of Available Countries
Google has shared the full list of available countries that you can find here. However, the feature isn't available in the US, Canada, the UK, and so many European countries due to their local laws.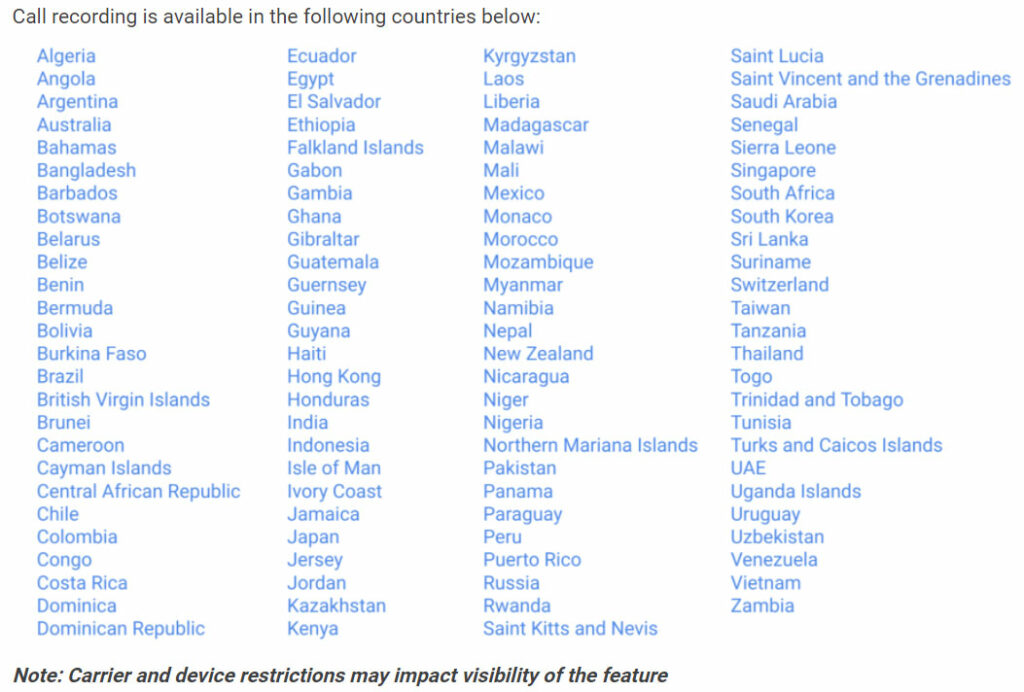 That's it, guys. We hope you've found this information helpful. For further queries, you can comment below.