Have you recently purchased a shiny new Samsung Galaxy S21 and have been exploring ways to make it truly yours? What better way there is than starting by selecting how your home screen looks and feels. In this guide, we will be going over a few options that will help you discover the best launcher for Samsung Galaxy S21 that you can use to customize your phone in 2021!
The Samsung Galaxy S21 is the company's latest offering in the space of top-tier smartphones. While it is usually overshadowed by its elder brother, the Galaxy S21 Ultra, the non-ultra S21 is still a ridiculously good buy.
The phone has a vibrant 6.2″ Dynamic AMOLED 2X display that refreshes at 120 Hz. The display supports HDR 10+ and can hit a peak brightness of 1300 nits. While the Galaxy S21 has received a lot of backlash for using materials such as plastic for its build, the kind of specifications you get is hard to find in this price segment.
What is the Best Launcher for Samsung Galaxy S21?
All Samsung phones come with OneUI that has one of the most features in any custom Android skin, coming only behind the likes of MIUI or ColorOS. OneUI has improved greatly in terms of design and performance when compared to what it used to be in the form of TouchWiz a couple of years ago.
The default launcher allows for a healthy amount of customization, and the Themes store makes sure you feel right at home with using your phone. There are various other features buried within OneUI that users can use to their fullest to maximize the experience with using the Galaxy S21.
While there is no one specific "best launcher" for the Galaxy S21, as a general rule of thumb, the launchers that provide the most customization and optimal performance are best suited for all phones. In the case of the Galaxy S21, we will be mainly focusing on launchers that really help users tweak their phones down to the nitty-gritty and customize their home screens just the way they want to.
Best Launcher for Samsung Galaxy S21 for 2021
1. Nova Launcher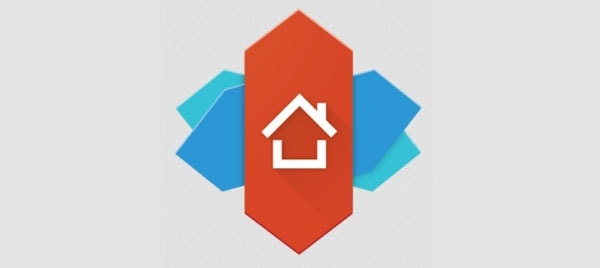 You saw this one coming a mile away. Nova Launcher has simply secured the number one recommendation spot for third-party Android launchers. It has just become the golden standard when it comes to customization thanks to its year's worth of experience and updates.
With Nova Launcher, you can virtually change everything on your home screen. Not only can you apply icon packs, play around with live wallpapers, and switch between the light and dark themes, but you can go crazier and tweaks thing such as the app grid spacing, widget padding, and much more.
Nova Launcher is best suited for those who like spending a bit of time setting everything up just to make their phone feel truly unique. Nova Launcher has a ton of features in the free version as well, but if you choose to buy the Prime version of the same, you will be surprised to see just how much customizability it offers.
Download Nova Launcher
2. Customized Pixel Launcher (CPL)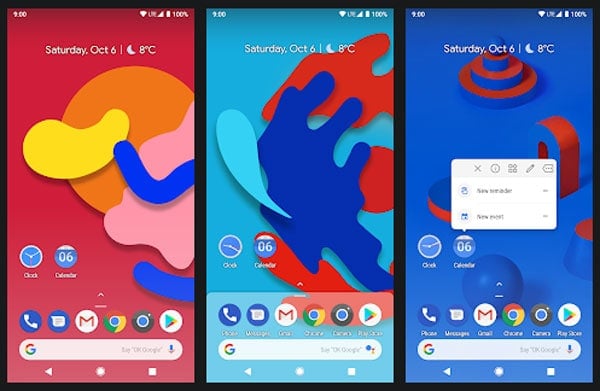 Up next on our list of the best launcher for Samsung Galaxy S21 is a very unconventional pick. While OneUI is notorious for giving the user access to a bunch of options and features to customize, some people just like it simple and easy. This is where Customized Pixel Launcher comes into action.
It is pretty much a modded version of the stock launcher that you can find on Google Pixel phones. If you like the idea of owning a flagship from Samsung while still trying to keep your home screen minimal, CPL is your best bet.
While you can still achieve the stock look using Nova Launcher, not everyone is going to go deep into the menus just to get a look that they can achieve by installing CPL. To get a few features like the weather information and the Google Feed working, you will need to install an additional plugin.
All in all, Customized Pixel Launcher brings the look and feel of a Pixel device to a phone that might not be the best known for its minimalism and clean user interface. However, if you need even a tad bit of customization with your launcher, look elsewhere.
Download CPL
3. Niagara Launcher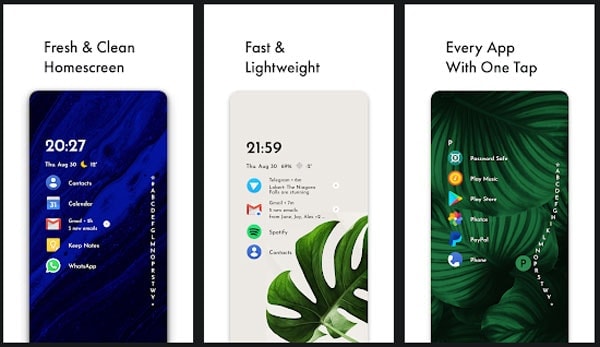 Niagara Launcher brings the idea of using and accessing the various apps on your phone in a completely different manner. It argues that although smartphone screens have doubled and tripled in size, the way we interact with them has largely remained the same and sometimes very uncomfortable.
Niagara Launcher places all of your apps and services in a manner that utilizes swipe controls more than you actually trying to reach the four corners of your display. For a phone as big as the Galaxy S21, we feel something like Naiagra Launcher really enhances the way you use it.
There are many features that make Niagara Launcher one of the best in business. For starters, you can view your important notifications all at a single glance, and find your favorite apps without needing to open the app drawer. The adaptive list feature does a great job at trying to figure out the set of apps or notifications that you are looking for.
Niagara Launcher is also completely ad-free, even with the free version. We feel that it makes phones like the Galaxy S21 that have a beautiful and vibrant display stand out. If you're even remotely into minimalism, we think you will love Niagara Launcher.
Download Niagara Launcher
Conclusion
That's all folks! We hope you enjoyed our roundup of the best Launcher for Samsung Galaxy S21 in 2021! Which one among the list is your favorite, and how many of these Launchers for Samsung Galaxy S21 have you already known or have been using? Know other good third-party launchers for the Galaxy S21 that you feel people might find interesting and helpful? Do let us know in the comments section below, we'd be delighted to hear from you guys!