Acer is a well-known name in the personal computer market for both laptops and desktops. The company also is producing smartphones, but for some reasons is not a popular name in the smartphone market. While other PC manufacturers like Lenovo and Asus where concentrating equally on smartphone production too, Acer didn't do the same. They have only a handful of smartphone devices in the market and is concentrating more on developing PCs. But still, there is a good user base who trusts in the quality of Acer devices. In this article, Acer USB drivers compatible with different devices and the steps to install them are provided.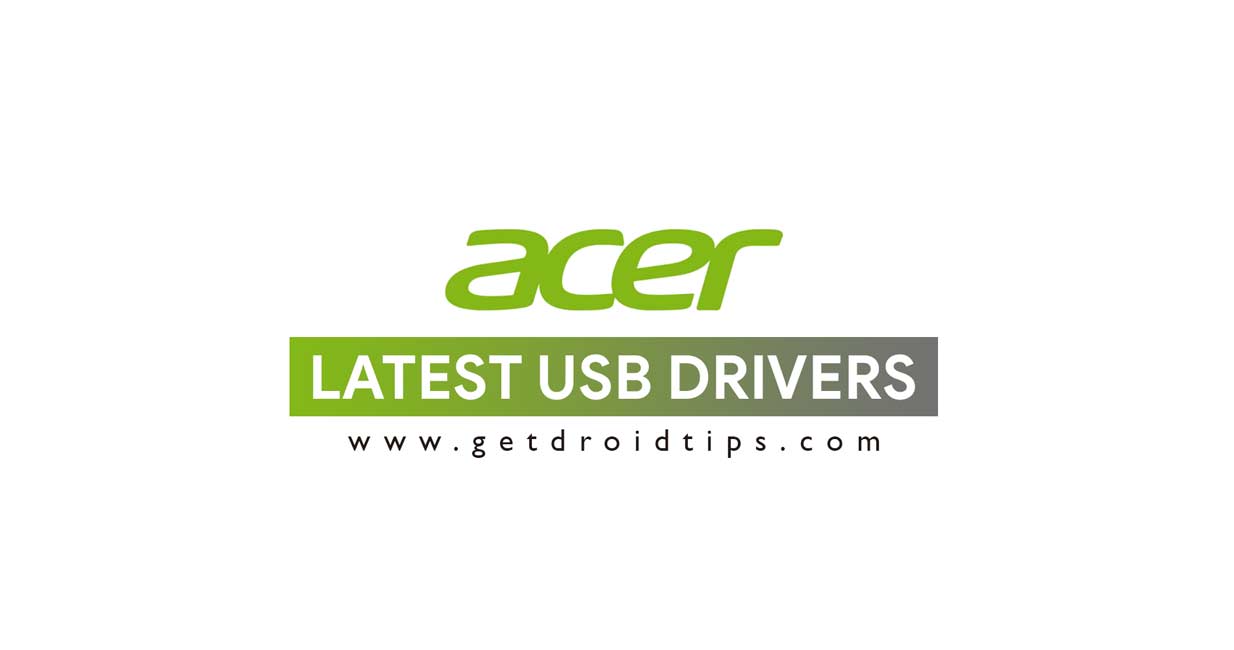 Acer USB drivers are essential when it comes to connecting your Acer device with a PC. In this world of plug and plug, may users don't consider USB drivers to be something important? But if you want to create a strong and secure connection between the devices, USB drivers should be installed on your PC. Without this, you might lose the connection between the device and PC. And in many cases, this connection issues can result in serious damage to your device too. So it is always safe if you have the latest compatible Acer USB drivers installed on your PC if you are going to connect the device to PC for any reason.
Other Important Drivers:
Steps to install Acer USB drivers on PC
There are two possible methods to install the downloaded Acer US driver on your PC. Both methods are listed below.
Method 1:
Download and unzip the file to any location on your PC
Double-click the file with '.exe' extension to launch the installation wizard
Follow the instructions shown in the installation wizard
Click Finish button when the installation process is completed
Method 2:
Download unzip the file into the desired location on your PC
Right-click on my computer
Select Manage
Click on devices
Click on portable device
Right-click on Acer device icon
Select update device drivers
Select the Acer USB driver file from unzipped location
Follow the steps given in the installation wizard
Click finish button when installation is completed
I hope this article was found to be useful to install USB drivers for your phone. If we have not mentioned any device, then please let us know in the below comment.