Google has recently launched its new flagship smartphones named Pixel 4 and Pixel 4 XL. Both the devices come with great hardware specifications along with Android 10 out-of-the-box. Though the Pixel 4 and Pixel 4 XL devices offer some of the interesting features like Face Unlock, Motion, etc. Now, whether you're using the Pixel 4/4 XL model or not, still you can use some of the Pixel 4 series features and apps. Such as Pixel 4 stock and live wallpapers, Pixel 4 Launcher, Pixel Themes, and the Google Camera 7.0+ Astrophotography feature. Now, after the launch of the Pixel 4 series, developers have ported the Google Camera 7.2 APK file from Pixel 4 and 4 XL. You can download the GCam 7.2 Modded APK file on your device.
Both the Google Pixel 4 and Pixel 4 XL come with same rear and front cameras. Both the devices have a dual rear 12.2 MP wide-angle lens with an f/1.7 aperture and a 16 MP telephoto lens with an f/2.4 aperture lens. It has dual-pixel PDAF, OIS PDAF, OIS, 2x optical zoom, Dual-LED flash, Auto-HDR, Panorama, Gyro-EIS, etc.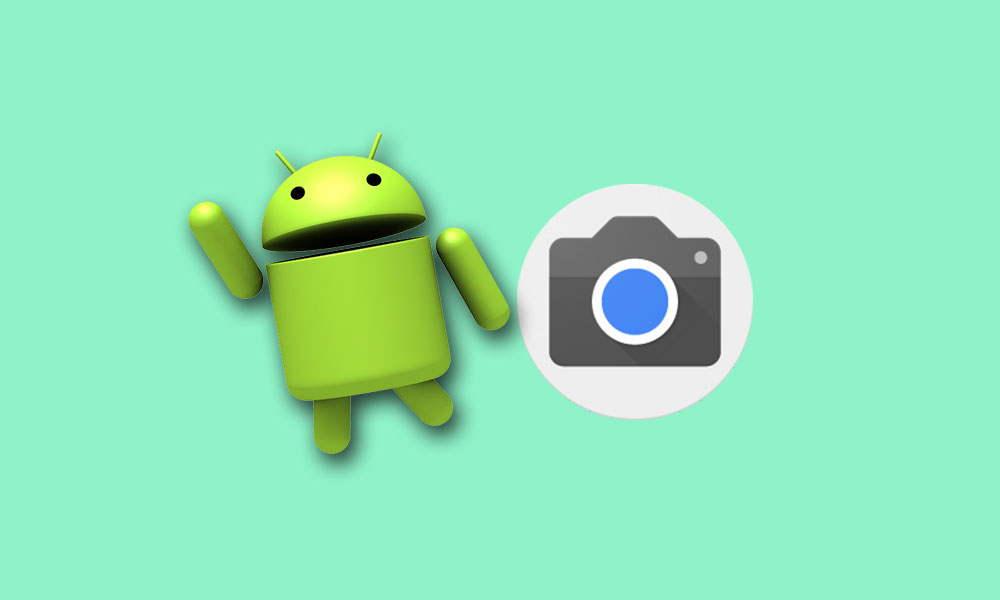 While the front features an 8MP wide-angle sensor with an f/2.0 aperture lens, ToF (Time-of-Flight) 3D camera, Auto-HDR, and more. The latest Google Camera 7.2 has a slight improvement than the previous GCam 7.1 version. Let's take a look at the GCam 7.2 new features and improvements.
Google Camera 7.2 from Pixel 4 and 4 XL
The new camera version includes the H.265/HEVC video recording format on your new devices. Though this feature was available in GCam 7.0 but ditched in the GCam 7.1 version. In order to get the feature, go to the Camera Settings -> Advanced -> Store videos efficiently for H.265/HEVC recording (over H.264/AVC) -> turn it on.
Additionally, the new GCam 7.2 app will show the system font size which is set on the phone. While the previous GCam 7.1 version already featured the "social share" option up to 3 direct share options. The much popular Astrophotography option in Night Sight mode, camera coaching, etc will come in handy for the photography lovers.
Download New Google Camera 7.2 (For Pixel)
Here is the latest Google Camera 7.2 APK file available to download. If you're using any Pixel device then the latest camera update will arrive soon. make sure that it's an original Google Camera version file for the Pixel devices. The latest version of Google Camera 7.2.010.276119300 APK for arm64-v8a devices (nodpi) running on Android 10.0+ is now available to download.
GCam 7.2 APK –
Link
(Latest)
GCam 7.2 Modded APK for all Android Phones
Here you will find the GCam 7.2 modded version APK file which is extracted from the Pixel 4 series and should run on most of the Android devices easily such as all the non-Pixel devices. Make sure that the latest camera app will only work on Android 10.0+ version running devices.
Thanks to the GCam 7.2 Mod APK developer, Cstark for sharing the modded APK file. This modded camera app features Astrophotography, improved Night Sight focus, depth in Portrait mode, super-resolution zoom, auto timer for selfies, etc.
Take a look at the complete changelog below:
GCam 7.2 Modded APK Changelog:
Enable Astrophotography mode for Pixel 1 & Pixel 2
Enable Focus options in Night Sight (along with "infinity" option)
Modded lib for Learned Depth in Portrait Mode (Pixel 2)
Enable Super Res Zoom while zoomed or in Night Sight (no zoom required)
Enable auto timer (photobooth), it's in the selfie camera in the Timer options
Enable synthetic fill flash for Pixel 2 and enable SFF in Camera mode for 3a
Whereas, most of the core features of Google Camera v6.0 app are also includes in this latest v7.2 app. Such as Night Sight, HDR+, Portrait, Motion photo, Enhanced HDR+, Video Stabilization, Autofocus, Time Lapse, Panorama, PhotoSphere, Lens Blur, RAW file support, AR Stickers, Google Lens, etc.
Download GCam 7.2 Modded APK
If you're running Android 9 Pie or lower version on your device, we will recommend you to use the Google Camera 7.0 / Google Camera 6.2 respectively. These two mods work fine on Android Pie and Oreo devices.
We hope this guide is helpful to you and you've successfully installed the v7.2 APK on your device. For any queries, let us know in the comments below.