From this post, you can download the latest NikGapps for Android 10, 11, 12, and 13 Custom ROM. There are a wide array of ROMs available for tech enthusiasts. While some come baked in with all the Google apps, others tend to provide a de-Googled environment. But even then, there exists a window of opportunity for the users who wish to get hold of their desired Google services.
All that is needed is to flash a compatible Google Apps package via a custom recovery. In this regard, one could settle for quite a few alternatives. However, regarding Android 10, 11, 12, and 13, NikGapps has firmly established itself as the most stable and feature-rich option for the end user. So keeping our focus on it, this guide will show you how to download the latest NikGapps for your Android 10, 11, 12, and 13 Custom ROM.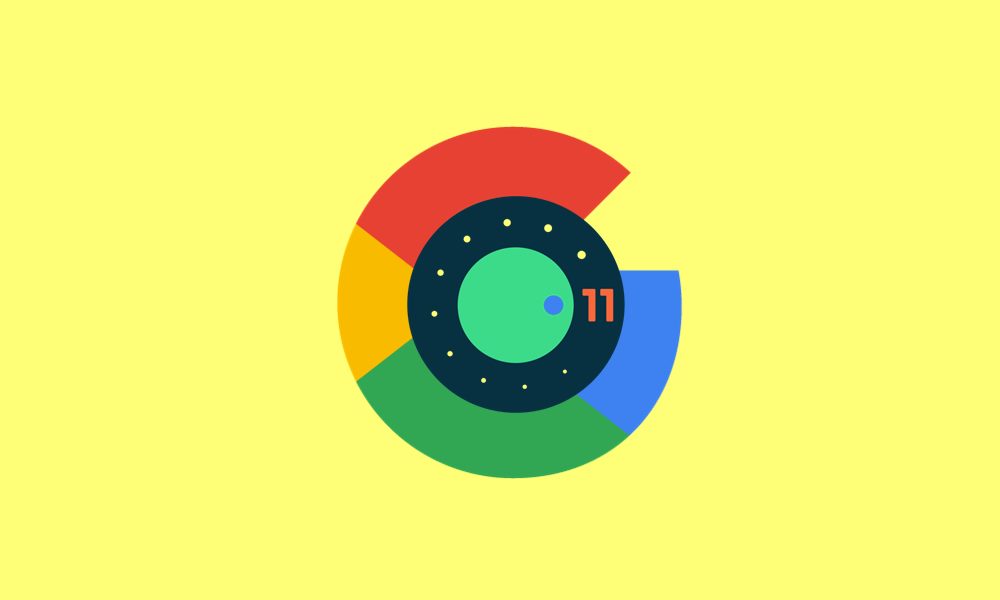 What is NikGapps
NikGapps is a flashable ZIP file that comes bundled with various Google Apps, Services, and Frameworks. It comes in six different variants, each differentiated based on the number of apps that they behold. Let's have a look at all these builds. Furthermore, for the list of apps that each of these variants behold, do check out the attached image as well.
NikGapps Android 10, 11, 12, and 13 Variants
Core- Comes with just the minimum number of Google apps that are essential for your device.
Go- It is mostly suited for low-end Android devices.
Basic- Just the right amount of Google Apps to complement your everyday user experience.
Omni- A few extra add-ons than the Basic package such as Google Calculator and Photos.
Stock- Gives you the complete stock Google experience.
Full- As is evident from its name, it beholds all the Google apps and services, including the likes of Android Auto, TTS, etc.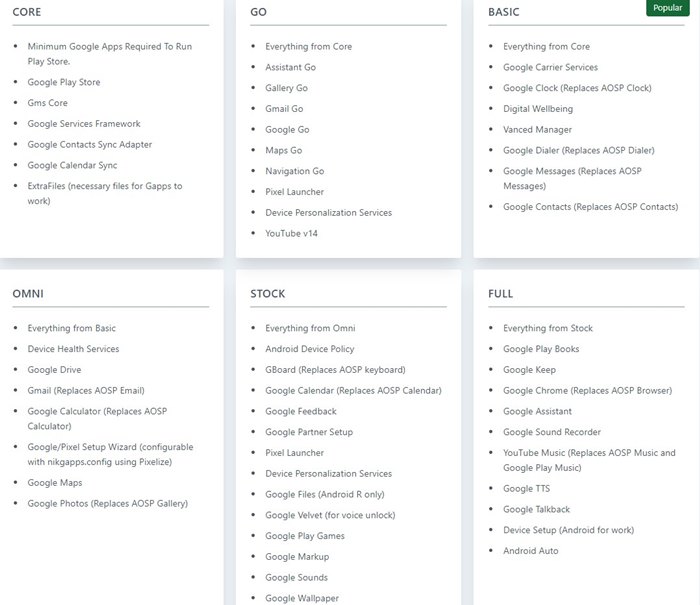 If you aren't sure which package to download, then settle for the Basic one. It comes with all the necessities plus a few extra yet useful goodies.
NikGapps Add-Ons
Apart from NikGapps for your Android 10, 11, 12, and 13 Custom ROM, these packages also support Add-ons that let you install an app that isn't a part of the normal pack. For example, if you wish to settle with the Core pack, but want to additionally install the Photos app as well, then you could do so via the Google Photos add-on package.
Download NikGapps for Android 10, 11, 12, and 13 Custom ROM
You could now download the desired NikGapps package as well as the required add-ons from the below links:
Android 13 Gapps:
Android 12 Gapps:
Android 11 Gapps:
These were the latest versions of NikGapps for your Android 10, 11, 12, and 13 Custom ROM at the time of writing. You could check its Source Forge repository if you are planning to download any other version of GApps. Likewise, for other variants of its Add-Ons files, do check out this repository.
So on that note, we conclude this guide on how to download the NikGapps for various Android 10, 11, 12, and 13 Custom ROMs. If you have any queries, do let us know in the comments section below. Rounding off, here are some iPhone Tips and Tricks, PC tips and tricks, and Android Tips and Tricks that you should check out as well.