Let's check out the steps to download podcasts onto your iPhone and listen to them in an offline mode. You might already be regularly listening to the Podcasts on your iPhone. But do you know there exists a handy way through which you could download the same directly onto your device as well? These episodic series of digital audio files not only help to kill off your time but provides a great source of knowledge too. Among all the prerequisites, decent internet connectivity seems to be a top priority. Well, that isn't really always the case.
A much easier route involves downloading the podcasts directly onto your iPhone. This negates the need for you to be online. In this guide, we will help you achieve just that. Today, we will show you how to directly download either an individual episode or the entire podcast onto your Apple devices. This straight out spells out a big advantage- you no longer need a continuous internet connection to listen to your favorite series of spoken words. Just follow the below-given steps and you are good to go.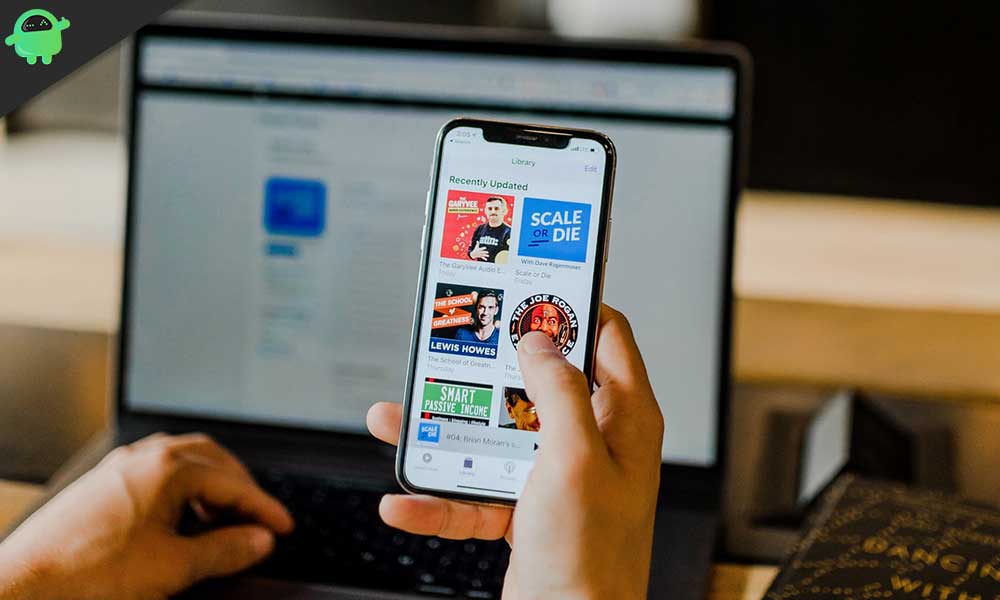 How to Download Podcasts on iPhone
If you are looking to download any specific podcast, then simply launch the Podcast app on your iPhone.
Then head over to the Search bar, type in the required keyword, and hit the Search button situated at the bottom right.

Next up, tap on the Subscribe button next to that podcast. You should get a notification about the subscription success once that is done.
Go to the Library section of the app and there you should see the downloaded podcasts.
On the other hand, if you wish to download a specific episode of a Podcast, go to that podcast from the Library, then tap on Available Episodes.
There you should see a small purple plus button to the right of the podcast episode that you want to download to your iPhone.
Then hit the download button next to the episode's name, and the download will then start. If you could find the said icon, it means that the episode has already been downloaded.

Download Every Single Episode
If you rather wish to download every single episode of a podcast, then the above method though feasible isn't a viable one. This is because it might take ages in downloading all the episodes of a podcast on your iPhone. So in that case, you should consider taking an alternative route.
Launch the Podcast app and head over to Settings.
Then tap on Download Episodes and select on All Unplayed.
This will download all the unplayed episodes of a Podcast onto your iPhone.
That is it. These were the required steps to download podcasts on your iPhone device. If at any point in time, you have a change of mind, you could easily turn off automatic downloads as well. For that, go to Settings > Podcasts > Download Episodes and tap on Off. Rounding off, here are some iPhone Tips and Tricks, PC tips and tricks, and Android Tips and Trick that you should check out as well.