If you're using any RDA Chipset powered smartphones and tablets, then you can change the device IMEI number with this IMEI Writing Tool of RDA. This tool allows you to change the unique IMEI number on RDA chipset devices. It's very small and user-friendly. Here in this article, we will share with you the link to Download RDA IMEI Tool to change the IMEI number on your device.
This IMEI number changing tool is quite useful to modify the read-only properties of your device such as IMEI and MBSN. You can also write multiple system properties with this tool. You can download all the latest version from below. There are a couple of highlighted features of RDA IMEI Tool that mentioned below:
RDA IMEI Tool Features
Check out some of the useful features of this tool before using it.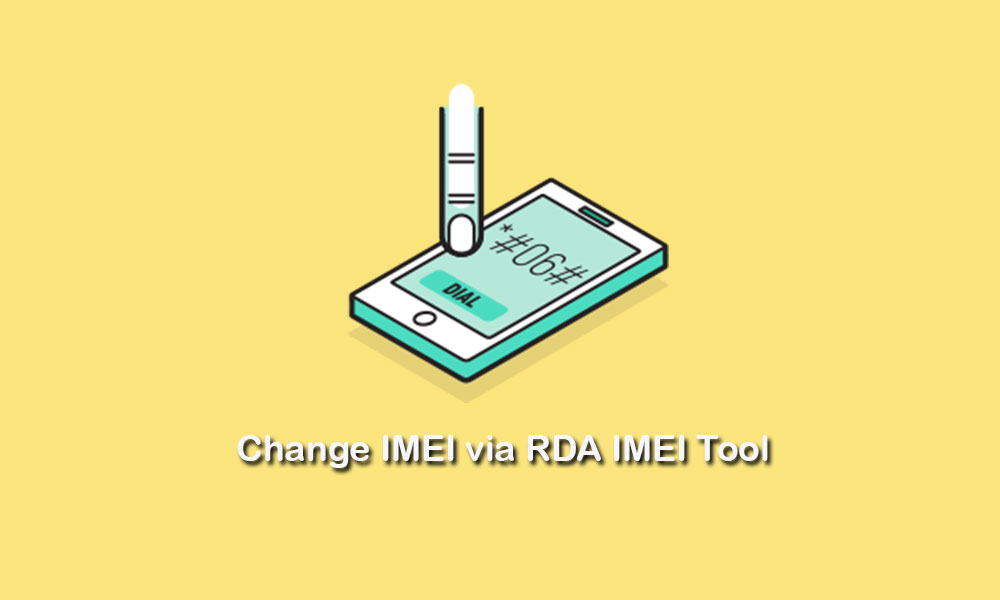 1. Write IMEI Number
You can write an IMEI number on your RDA chipset running devices easily via this tool.
2. All-in-One Device
Make sure to check whether the smartphone, tablet or feature phone running on RDA chipset or not. If yes, then you can write the IMEI on any of these devices easily.
3. Write Multiple System Properties
This tool lets you offer to not only modify the IMEI number but also other unique system numbers like Wi-Fi MAC Address, MBSN, PSN, and more.
4. Compact Size
This tool is very small in size and after installation, takes little space too. Works fine on Windows XP, Vista, 7, 8, 8.1, and 10 as well.
Download RDA IMEI Tool
How to use RDA IMEI tool to change IMEI number on your device
Note:
Make sure that you have the RDA chipset powered device. Other chipset devices won't work.
Dial *#06# on your device dial pad to check the IMEI number.
Download the RDA USB Driver on your PC and install it.
Then, download the latest version of the RDA IMEI tool on your PC, extract it.
Now, open the iewimei_eng.exe to launch the tool.
You will see the interface of this tool with a bunch of options.
Click on the Write IMEI checkbox to check it.
Next, provide the 15 digit IMEI number of your phone to the box beside Write IMEI option.
If you have multiple SIM cards, then click on Setup > go to SIM card count > select SIM counts > Click on OK button.
Now, connect your device to the PC via a USB cable after booting your device into Fastboot or Download mode. [Switch off the device > Press and hold Power + Volume Up button together for a few seconds to boot into download mode]
Finally, Click on the Start button to start flashing.
Once done, you will a green success message.
That's it. Now, you can click on the Stop button to disconnect the tool, remove the cable from your phone, and reboot your device.
Enjoy!
We hope this guide is helpful to you. Feel free to ask in the comments below.