ECommerce is one of the premier businesses today growing substantially on the global front. One of the major highlight of online purchasing is discounts and coupon codes. You get an item for a relatively lower price than what your local market charges you. Everyone loves a little discount on their purchase. So, we constantly see ECommerce platforms putting up regular sales and discounts to attract customers. Today we will discuss one such online sales platform called the Wish Shopping App.
In this guide, I have put up important pointers about how to efficiently download and use the Wish app. It is available across all major platforms like Windows, Android, and iOS. Windows users can get it from Microsoft Store. You can find the app download links ahead in this post. Normally, on a PC, the interface is more spacey so it provides the customer with a better sense of navigation for products he is looking for. That's why we are stressing about using Wish on a Windows computer. So, let's get started.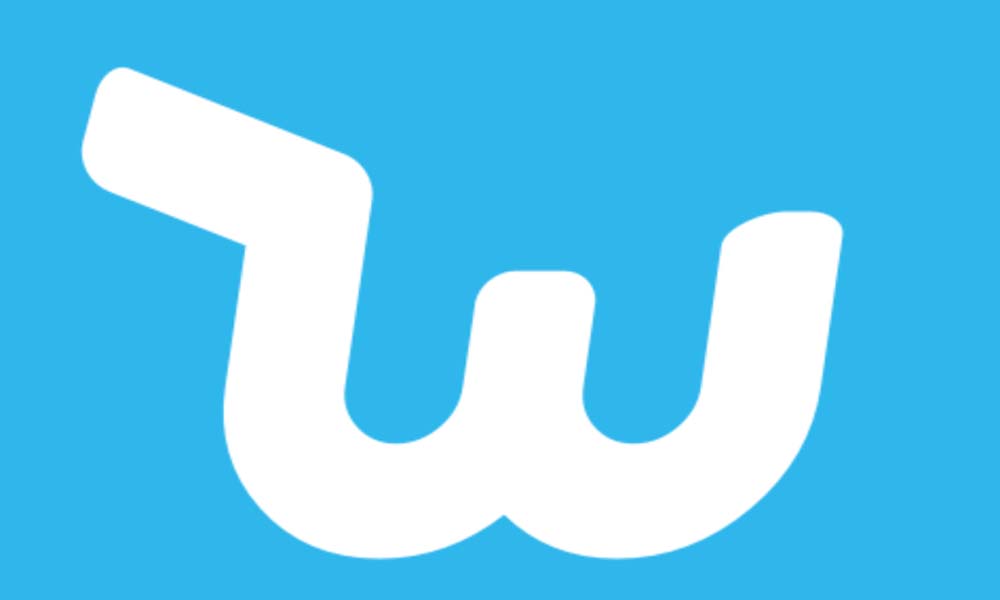 Social Media | How to Watch YouTube on Nintendo Switch
Download Wish Shopping App
The Wish app is available on the Microsoft Store. You can download it for free. However, in some countries, the Microsoft Store app does not support Wish. So, some of you may see a notification that says Wish is Not Currently Available.
System Requirements to Install Wish on Windows
The app from Microsoft Store Only supports Windows 8.1/ 10
The architecture of your PC/laptop should be X86, x64, ARM, or ARM64.
Here is the Microsoft Store link for the Wish shopping app.
Also, here is the Wish app download link for our Android and iOS users.
For those who may not get app support of Wish on their PC, they do not need to worry. They can straightaway visit the official website of Wish and do their shopping.
Shopping on Wish Website
To use the Wish app from your web browser you need to sign up/log in to the website. Either you can log in directly from Google mail ID and Facebook. Alternatively, you can enter any email ID and set up your credentials for Wish.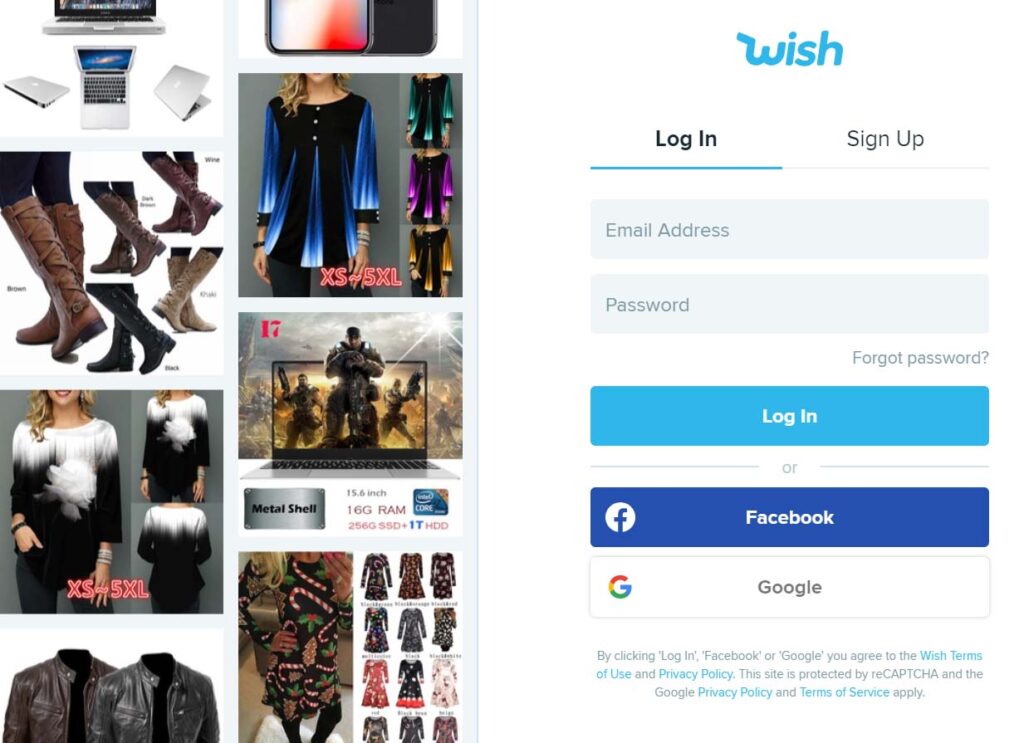 Once you sign up the site will inquire about your purchase requirements, gender, and age. They do this to intelligently redirect to those products that your age group of buyers normally look for purchasing.
Besides you can make use of the More option to browse through a variety of products based on a number of categories.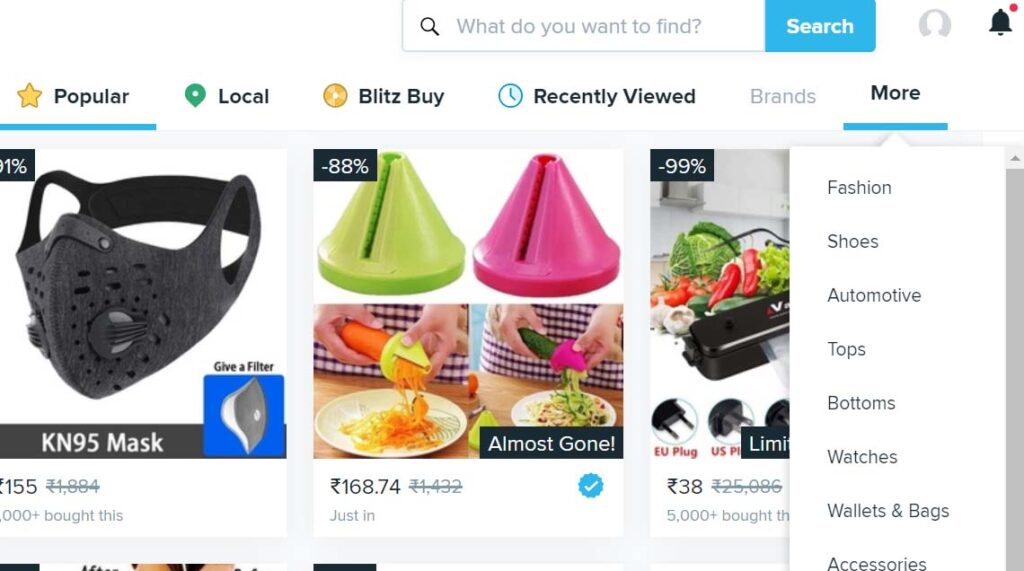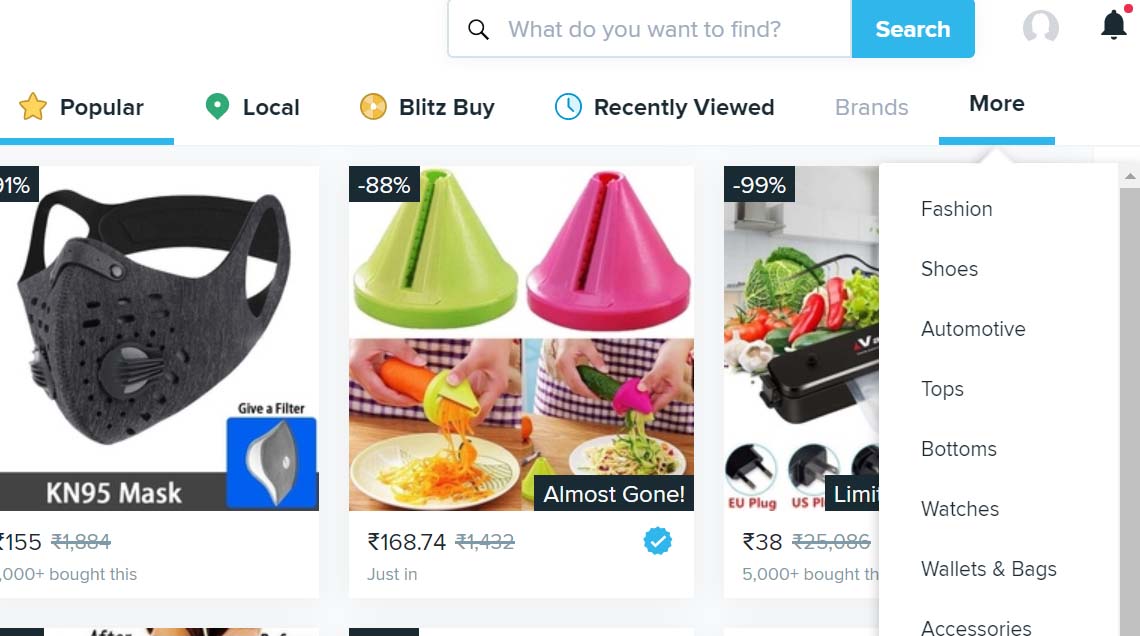 Similarly, you can view what items are popular among all kinds of buyers. The pricing as you may see above is dirt cheap and there is a heavy discount on almost everything.
Extra Shipping Cost
One more thing you must be aware that though the purchase price of objects are cheap, there is a separate shipping charge for each item. Here is an example from the site itself. So, be aware of anything you purchase. Try to look for reviews and see if the seller is selling authentic products.



Remember
Wish is only the bridge that fills up the gap between the customer and the merchant. So, if you have any queries regarding the product then you need to hit up the merchant and not Wish.
So, that sums up everything about the hyped ECommerce front Wish shopping app. I hope that this guide throws some light on using Wish. Check it out and do share your shopping experience here in the comments section.
Read Next,