EA FC 24 is a coming football game that going to get together 19000+ players, 700+ teams, 100+ stadiums, and 30+ leagues. The game going to be a rigorous launch of the month as it is scheduled to release on 29th September 2023. However, few of the users who got early access to the game have explored it and shared their views. Alongside this, they are dedicated to working on catching bugs or errors in the game before the final release. Subsequently, there was no error found but the last report says players are stuck at web app transfer market Access.
If you don't know EA FC 24 has a dedicated space for buying and selling players. Being a team-based game, it is needed to change players according to your strategy. Knowing that fact, some EA FC 24 players were routed to that feature and got stuck there. To be Specific, when they tried to into the transfer market, the game denied their request. For sure, this is a bug that was intended to be revealed during this early access. That means it can only be fixed by developers but lose numerous players' morale. For this, here we are sharing a few solutions to try.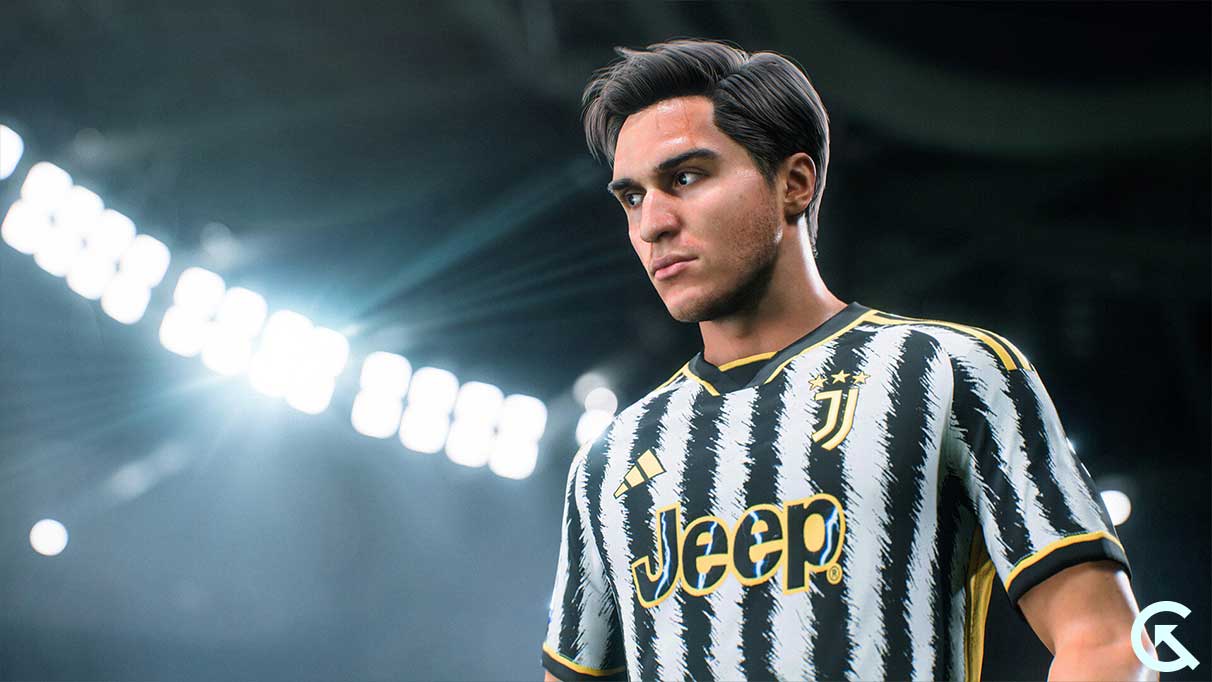 Fix: EA FC 24 Web App Transfer Market Access Problem
Web App Transfer Market is a wide space in EA FC 24 where you can buy and sell varied players according to their skills and your needs. Of course, EA FC 24 is free to play but you need to meet out few minimum requisites to join that market. Otherwise, your access would be denied. Similarly, there can be some more silly mistakes that you are doing and all such things resulting in an access deny problem. The Web app Transfer Market is a website that helps you to manage FUT Club, but sometimes it loses down.
See, To join EA FC 24's web app transfer market you need to comply with a few things. These are as: you must played EA FIFA 23 and have an active account there, must have logged into Ultimate Team and created such a team in FIFA 23 before August 1st. Keeping in mind these aspects, we have tried to find out what cause it can be from the user's end that creates issues with the Web app Transfer Market. Fortunately, we find a few of the list that we are going to share below. So, without any delay let's look at each of them.
Note: In case any user gets banned from the Web app Transfer Market in FIFA 23, then it will carry forward to EA FC 24. So, such users are requested not to rely on these fixes.
Ensure to meet transfer market requirements
The above we have mentioned are the potential requisites of joining Web app transfer access. We are emphasizing this thing because many of us are losing these requirements. So, for the very first check out whether you complied with Web app transfer access's requirements or not. By the way, these requirements are must be 18 years old, must have a valid EA account, and played FUT 24 for at least a week. Look the aforesaid requirements are needed but as a complimentary, these are also to be done.
Check Your Network Connectivity
Network connectivity plays a vital role in such games as they need a stable internet connection. We put it as a second measure because if you have complied with minimum requirements, that means somewhere the network connectivity has an issue. So, do consider the network connection or it is recommended to use a Stable internet connection more fairly Wi-Fi.
Clear your browser's cache
As of now, we have written numerous fixes for different concerns. You will be surprised to know that mostly Cache files are found culprits. This is because ideally developers introduce it for a faster browsing experience but when they get old, they convert it into a corrupted form and all this leads to a problem. Like here if you met the first and second measures that means do check your browser cache file and clear it. After all, EA FC 24 Web App Transfer Market is available as a web page. To clear the cache, follow these steps
Simply, Open your browser settings.
Then scroll down and look for cache files.
Next tap on clear cookies and cache.
Now close your browser and relaunch it.
That's it, Now try logging in to EA FC 24 Transfer Market.
Raise a help request over EA Support
I agree ideally you should check for developers' comments on their official support. But here the problem is that there is no chance of a Specific time as to when we will get a reply to such a problem. For this, we have provided the fixes that we can do from our end. If such fixes are not working for any user that means except developers no one can fix it. So, lastly, report your concern to the developer's official support. After all, with this early access your duty is to catch and report the bugs before final release.
Conclusively, the EA FC 24 Web app Transfer Market access problem is nothing but a bug that developers might secretly try to catch the reason behind. For sure before the final release date they will supplement something that fixes the problem. But in case it is happening for some users, your problem has been fixed. We tried to figure out the real reason and accordingly shaped these fixes. So, regarding this, if any user has any query then ask them below.