EFT Dongle is a USB dongle protected software that helps users to easily unlock, flash ROM, and repair their smartphones. It supports all Android smartphone brands like Samsung, HTC, Huawei, LG, Motorola, ASUS, Xiaomi, etc for both the Qualcomm and MTK chipsets. The EFT Dongle is made by the Easy Firmware Team and EFT full-form is also the same. So, if you're also one of the Android device users and want to unlock or flash firmware or repair the software then you can download the EFT Dongle Latest Full Setup File (2023).
This is considered to be the first cheapest Avenger Box EFT Dongle which comes pre-activated with 1-year (365 days) support. Most importantly, this dongle uses the exclusive method to install root access on the Android smartphone which has not used previously yet. Though the actual dongle costs quite higher in the market, here we've shared with you the download link and the using guide with 100% working condition.
For up to 1-year of activation, the dongle will receive support and updates. It also allow users to use the software without any problem or limitations especially for Samsung Galaxy devices. That means users will get the full benefits of this dongle until it's activated. Now, let's check out the full list of features of this dongle below.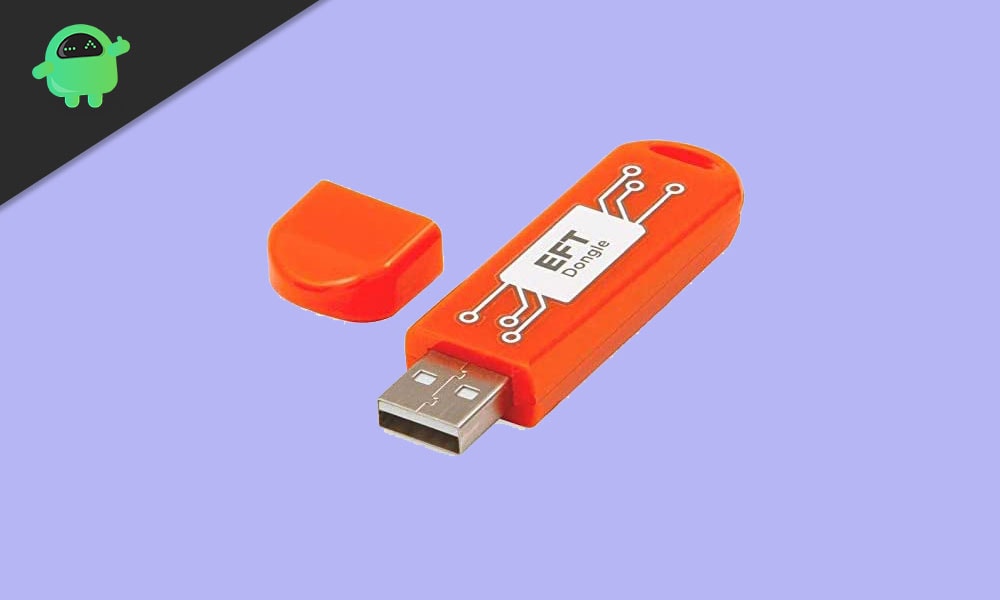 Avenger Box EFT Dongle Features
Support all Samsung's Exynos, Spreadtrum, MTK, and Qualcomm chipset devices
DRK UART repair
Unlock FRP on all Samsung phones
Read/Write Factory Flash Files
SIM Unlock
Read SIM card code
Install Gapps Package
Bypass device screen lock or pattern lock
Initial loader reading
XML file flashing
Flash all Android device models (Qualcomm and MTK)
Read/Write full userdata backup
Install custom APK files
Disable Ads in APK
Dump partitions to PC
Remove FRP using – EDL mode, ADB & FastBoot mode
Automatic translate all Android devices to all languages
Repair IMEI using – Meta mode, ADB mode, ATE mode
Stock Firmware (zip) reading/flashing using ADB mode
Installation/removal of Google Play Services
Improved Root function, supported on US-carrier devices
Supports APK and .Jar files
Open System.img file in Windows
Convert contacts2.db file to VCF file format
Edit device model number, build number, CSC version
And so on…
EFT Dongle Latest Full Setup File 4.4.5 Changelog:
What's New:
[Samsung]
Fix Exynos Boot (Beta)
Bypass Knox Samsung ADB
Bypass Knox Samsung MTP
[Qualcomm]
Enable Diag Mode without Root
[SPD]
Added RSA AUTH support for Itel, Tecno, Infinix, Realme, and more
Added SPD Fix Wireless Test Assistant
New Device (SPD) support for Factory Reset, FRP Reset, and Write Firmware PAC
Realme:
Realme C30 RMX3581
Realme Narzo 50A Prime RMX3516
Realme NARZO 50I RMX3235
Tecno:
Tecno POP 2 MINI SA2S
Tecno POP 2F B1G
Tecno POP 5 GO BD1
Tecno POP 5X L6502S
Tecno SPARK 7 PR651E
Micromax:
Lava:
Lava Z1S
Lava V62
Lava LS000BEU
Lava Z66
Infinix:
Infinix X6816C
Infinix PR652C
Infinix PR652B
Gionee:
Symphony:
Hisense:
Hisense E20 HLTE103E
Hisense E40 HLTE229E
Hisense E50 HLTE232E
Hisense E50 Lite HLTE228E
Hisense E60 HLTE236E
Hisense E60 Lite HLTE235E
Hisense U30 HLTE106E
Hisense_U964
Previous Version EFT Pro Dongle Features:
[MTK]
New design and easy menu
Forced BROM methods added
Samsung forced BROM (PIT Method)
Write Huawei (UPDATE.APP) firmware
Write Samsung (TAR) firmware
Write Oppo/Realme (OFP) firmware
Write EMMC Dump firmware
Added Vivo MT6765 PreLoader
Direct network unlock for MTK (BROM)
Vivo MDM lock disable support (2019-2020 and up)
Vivo demo mode and orange msg disable/restore
Updated Samsung and Oppo MDM lock disable
Added new security support for MTK (2022/2023)
[SPD]
Over 200 new models added
Factory reset and FRP Reset
Write PAC firmware support for all SPD devices
Diag mode support (2 methods)
Read info and IMEI in diag mode
Factory reset in Diag mode (ALL mode)
Download Latest Setup File:
EFT Dongle Latest Full Setup File 4.4.5 (2023)
Steps to Use EFT Dongle
Disable the antivirus program on your PC. (Important)
Make sure that you've downloaded both the dongle setup file and driver on your Windows PC/Laptop.
Next, install the driver on the computer and restart it.
Take a data backup of the device before heading over to the flashing or unlocking or repairing anything using the dongle.
Now, install the EFT Dongle setup file (.exe) on your PC and launch it.
If in case, any popup notification appears that Scatter file can't be found, then skip it by clicking on OK.
Head over to the Downloads folder on your PC or wherever you have downloaded your device stock firmware according to the model number.
Here you will need to find the scatter file from the firmware folder. So, find for scatter.txt file in that folder.
Now, choose the same scatter.txt file in the EFT Dongle tool interface using the Scatter File option.
You can see a couple of files inside the scatter file list. Select all the files and click on Download button from the tool.
EFT Dongle Free Version (Cracked)
It's worth mentioning that the EFT Dongle Tool isn't a free tool to use. You have to buy it from a shop or online store that costs around $200 which isn't affordable for everyone. That's why the Easy Firmware Team has developed a cracked version of this paid tool for free to download and use for lifetime.
The free version or you can say the cracked version works like a charm and users can get access for most of the useful features. However, the setup or installation process is slightly different than usual. Well, don't worry. You can follow the below steps to use setup process.
Download EFT Dongle free version here for your PC.
Now, install the dongle main setup file on the computer first. Once the setup process completes, uncheck all the boxes and click on Finish.
DO NOT RUN the tool now.
Extract the EFT Dongle load file and copy all of them and paste to the installed dongle folder (C drive).
Inside the installed folder of the dongle (C drive), you will see a file called 'Emu2'. Just right-click on the file and select Run as administrator.
Click on Yes if prompted by UAC and complete the authentication process.
Finally, you're good to go and use this tool for lifetime.
That's it, guys. We hope you've found this article useful. You can comment below for further queries.