Apple introduced Dark Mode for iPad With the introduction of iPadOS 13, Where they focused on dark skin suggesting a Dark Mode. Where the appearance of system UI/UX changes bright to dark and grey. Dark Mode seems appealing in most of the scenarios, and it reduced the brightness and also used less pixel means it turn off the individual pixel. That didn't work since it is Samsung's OLED Display that helps to consume less battery and gives more battery life to the users.
Apple Dark Mode is one of the most awaited features, and if you are a heavy user, then it ensures you that your eyes didn't feel uncomfortable. They also include global eye protection alongside Dark mode but for specific apps. Dark appearance gives you an immersive experience while reading articles or watching media.
Meanwhile, Dark Mode reduces the stress of your eyes and gives you better sleep time. There were a lot of general users that don't enable Dark Mode Yet, So we are today going to teach you how you can enable dark mode on your iPad using iPadOS.
How to Turn on the Dark Mode Appearance on iPad?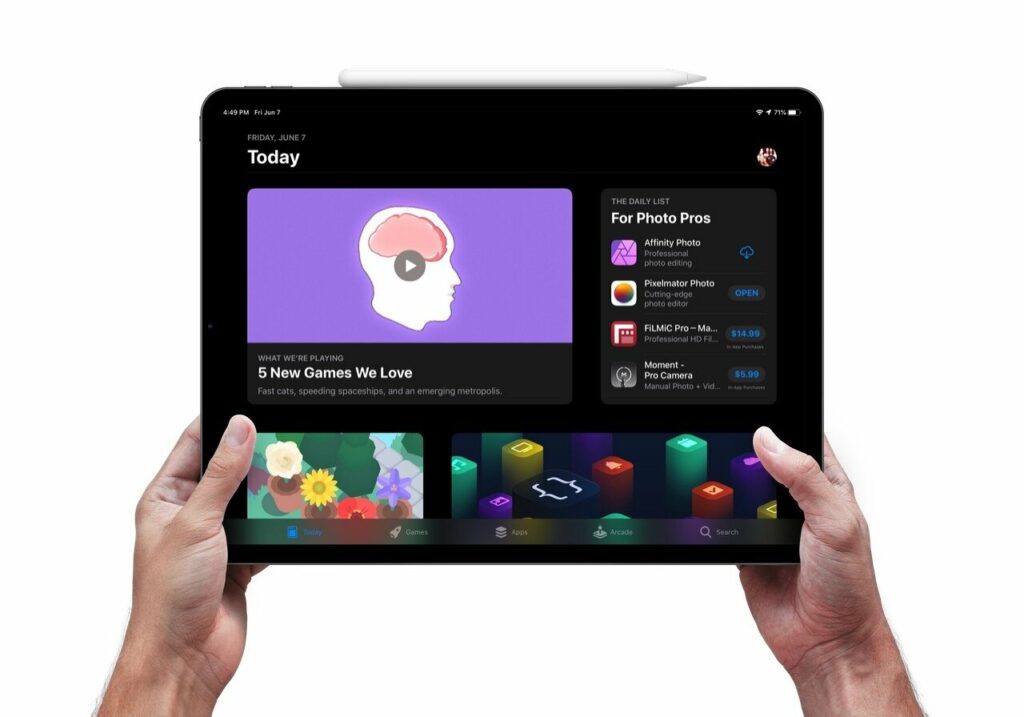 Before continuing to this guide make sure your iPad updated to latest iPadOS 13, older version didn't support Dark Mode.
Open the "Setting" app on your iPad.
Head over to "Display & Brightness" in settings.
Here you will find the "Dark" in the Appearance section.
Tap on "Dark" to enable dark mode on your iPad.
(Also, you have an option to set it on automatically or scheduled time.)
Note: Automatic Dark mode is enabled by Default toggle it to disable Automatic.
(Toggle on to enable automatically on Dark Mode after sunset and off after sunrise in the morning.)
That's it, Exit the "Setting" app.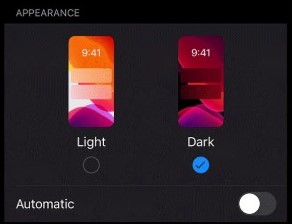 Noteworthy: you can customize the Dark Mode according to your preferences by scheduling it or to disable Dark mode select Light appearance.
How to Turn on Dark Appearance from Control Center?
Swipe down from the upper right corner of the device to open Control Center on iPad with iPadOS 13.
Not, Tap and Hold the brightness control option for a second.
(Keep in mind that the long-press is not related to force touch instead it means Haptic touch on iOS 13 replaced with 3D touch.)
Here, Now you see a new option window open called "Appearance Light" that begins with a blink of an eye.
Kindly press the "Appearance Dark" button and immediately the Dark mode applied on your device across all major apps that support Dark Mode.
That's it, and now you can swipe up to exit the Control Center.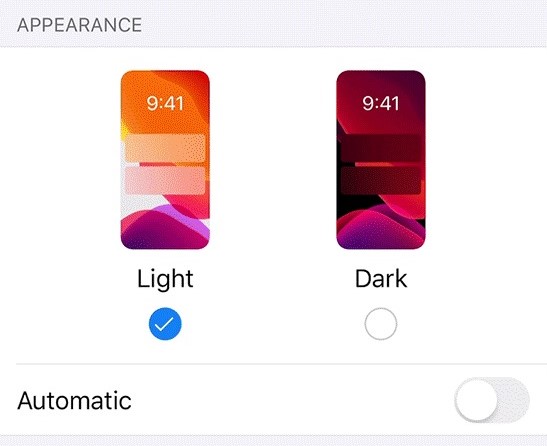 Once you have Dark Mode enable on your iPad, then you can also revert and change to Light appear anytime. There was a specific popular app that doesn't support dark mode such as Facebook, Instagram, WhatsApp and among others. Make sure that you devise your iPad updated to the latest iPadOS 13 because the older version didn't come with Dark appearance to support.
What is the Appearance Schedule in iPadOS 13 for iPad?
It is a complimentary feature that automatically transitions iPhone appears between Light and dark based on the time preference. It was having two pre-scheduled times such as sunset to sunrise, or you can customise scheduled according to you. We believe this customizes dark mode features worth because sometime in Daylight, the Light mode is more efficient, but in night Dark mode is dynamic.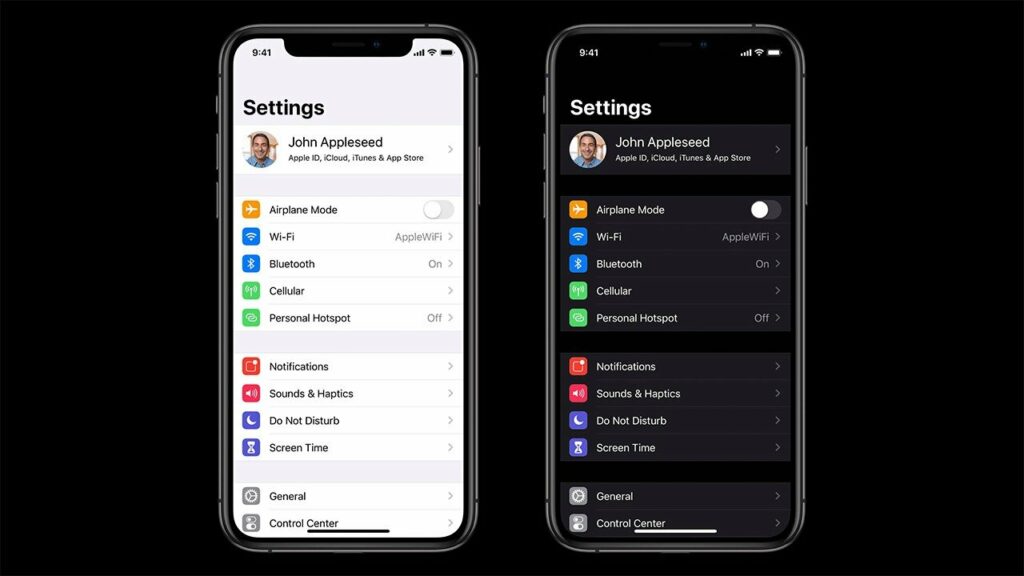 Additionally, we don't need to mention that you can disable Dark Mode all you have to do is to repeat the setting. Where you have to select Light or if you are in the control center, click on the "Appearance Light" button. Dark mode delivers a great viewing experience in low light conditions across your all significant apps. Not to mention, not all third-party apps are optimized or having a dark mode feature.
Apple apps like Safari give you more control over Dark Mode with a more visual appearing such as blue light reduction mode appear yellow display. Still, it was quite useful to use alongside Dark Mode while you were reading books on Safari.
Even the Apple apps are automatically adopting the dark mode when you enable Dark appearance accordingly. Hopefully, you successfully applied Dark Mode on your device. We like to know you that are you frequently using Dark mode or you like Light method over Dark Mode, Share your thoughts, Feedback or if any queries let us know in the comment section down below.