Oneplus and its devices are popular among smartphone enthusiasts. Recently the company rolled out Android Pie OS for its devices. The OnePlus launcher was also integrated with the Pie update. It incorporates a smooth user experience with many new features, the popular one being gesture navigation. There are many smartphone users who are keen on trying out the new OnePlus launcher which is based on OxygenOS 9 (Android Pie). So, in this post, we will tell you how to Enable Pie OS Based OnePlus Launcher on Any Android Device.
It's a simple process that needs you to install a Magisk module. This module goes by the name Quickswitch. Most importantly, you need root access to your device. Also, to be able to enjoy the OnePlus launcher your device needs to run the latest Android 9.0 Pie.
Thanks to the hard work of XDA developer paphonb who modified the OnePlus launcher making it compatible with Quickswitch. Not only this launcher rather any 3rd party launcher can be installed on any Android device. The module will make way for any launcher.
How To Enable Pie OS Based OnePlus Launcher on Any Android Device
Before beginning to tell you about how to install modified OnePlus launcher on any Android device, you have to follow a few guidelines. We have put up the same below.
Pre-Requisite
Downloads
Here is the download link for the modded OnePlus launcher.
Download Modded OnePlus Launcher for Any Android Device
Enable Pie OS Based OnePlus Launcher on Any Android Device
Step-1 First make sure to install QuickSwitch magisk module.
Step-2 Then download and install the modded Oneplus launcher. However, don't set it as your default launcher as of now.
Step-3 Using your existing/stock launcher, open QuickSwitch.
Step-4 Now Set Modded OnePlus Launcher as your recent apps provider.
Step-5 Reboot your device.
Step-6 Now go to phone Settings to set the modded OnePlus Launcher as your default launcher.
Screenshots of Modded OnePlus Launcher
Here are some screenshots of the OnePlus launcher running on a Google Nexus 6P.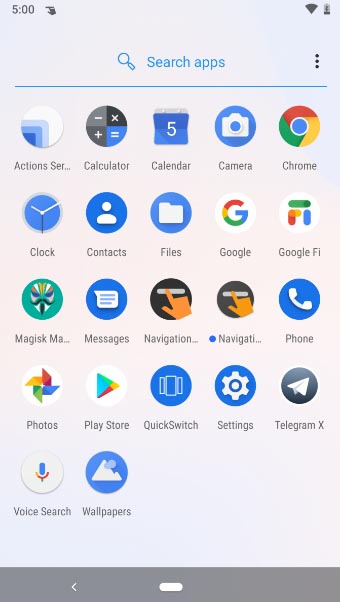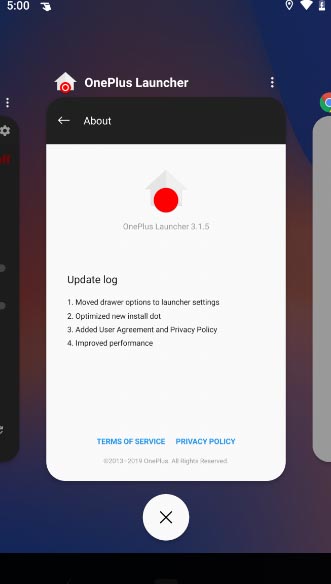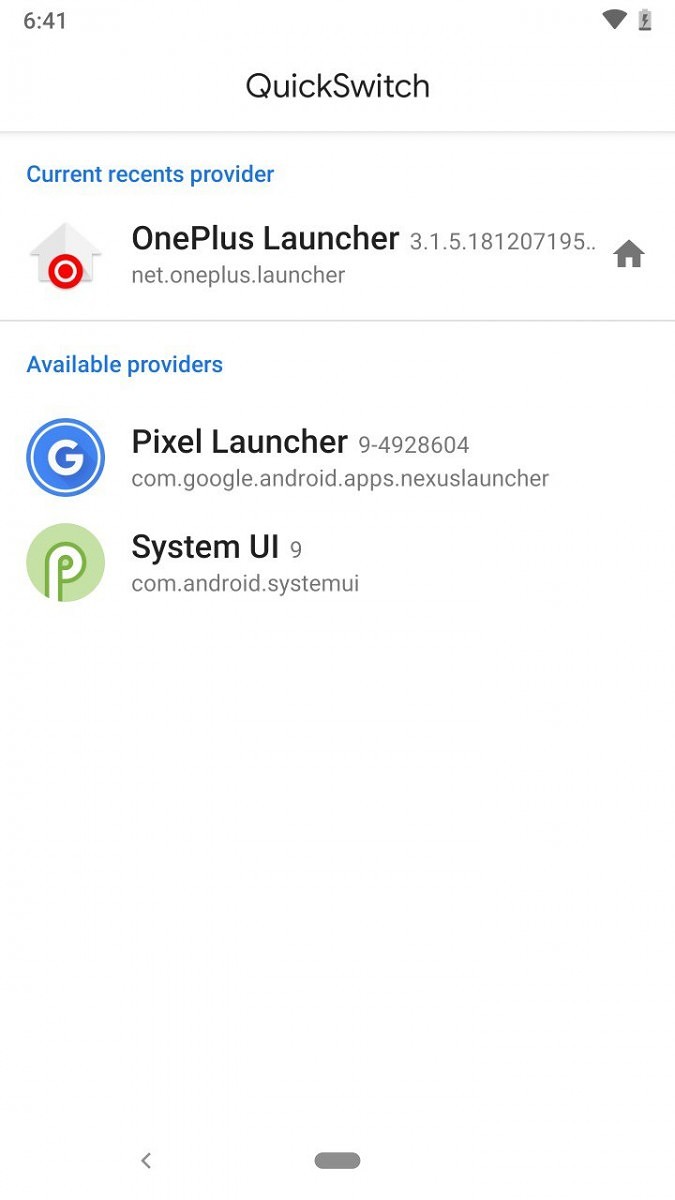 So, if you like playing around with launchers then grab the modded OnePlus launcher now and try it on your Android phone. Let us know if you have any queries.