OnePlus has undoubtedly grown to become an amazing smartphone brand that literally listens to its community which has grown to more than 6M now in order to incorporate features and updates to the fullest. Its OnePlus Keynote 2019 launch event for OnePlus 7 and OnePlus 7 Pro was held at three different places globally where the Chinese OEM presented the two smartphones along with Bullets Wireless 2 and plenty of information about other products and features here and there.
Although OnePlus 7 is still an impressive smartphone with a price tag lower than its rivals Samsung Galaxy S10e and Google Pixel 3a, it's elder sibling OnePlus 7 Pro which is a flagship device of 2019 stole the limelight featuring some of the high-end specifications and the reputation of a brand like OnePlus which in its sense is an assurance to quality. Let's have a look at an in-depth analysis of Everything You Need To Know About OnePlus 7 Pro here on GetDroidTips to follow along.
OnePlus 7 Pro: Design & Display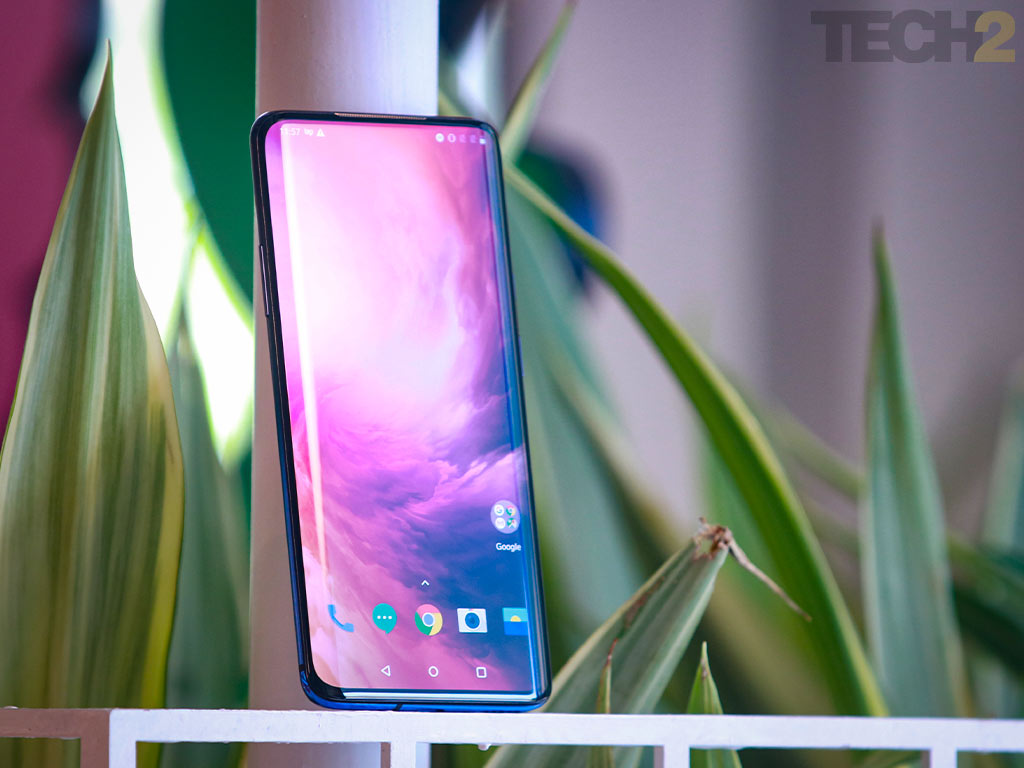 OnePlus 7 Pro is an incredible piece of design amalgamated with top-notched specifications. In fact, according to OnePlus, its engineers created 100 prototypes before finalizing this particular curved front and rear glass design that fits perfectly in your hands although you need to be cautious at first because it is an all-glass body.
First thing first, the front has a 6.71-inch Fluid AMOLED QHD+ curved display without any notch and even bezels are extremely thin such that assumes it to be virtually not present. The display has a screen resolution of 3120×1440 which is a bump from OnePlus 7 and OnePlus 6T's stats as well while the 516 PPI display allows things to be displayed with details and even a close inspection wouldn't allow you to single-out individual pixels. Next, the most interesting aspect of the Fluid AMOLED display on OnePlus 7 Pro is that it refreshes at a rate of 90Hz which is 50% more than other flagship smartphones that have a refresh rate of 60Hz. Note that even though there are devices with 120Hz refresh rate, having a phone fueled with high-end specifications which isn't particularly a gaming phone is a win-win situation for both OnePlus and users.
During the launch event, OnePlus stated how the Fluid AMOLED QHD+ display mounted on OnePlus 7 Pro has achieved certifications such as screen uniformity, contrast, color accuracy, and max brightness among others as reflected by an in-depth report published by DisplayMate which rated it with "A+" grade. OnePlus 7 Pro sports a feature called 'Horizon Light' which illuminates the sides of the curved display when a notification arrives while the display actively blocks blue light to reduce stress and stress on eyes at all time.
OnePlus 7 Pro: Specifications & Configurations
Although OnePlus 7 sports the latest chipset among all high-end specifications, it was OnePlus 7 Pro that took the limelight since it is the current flagship smartphone from OnePlus. The device sports the latest Qualcomm Snapdragon 855 octa-core chipset manufacturing using the latest 7nm process that makes the chip 20 percent power-efficient and 45 percent faster than the previous generation Snapdragon 845 octa-core SoC (made with the 10nm process) that made it to last year's OnePlus 6 and 6T.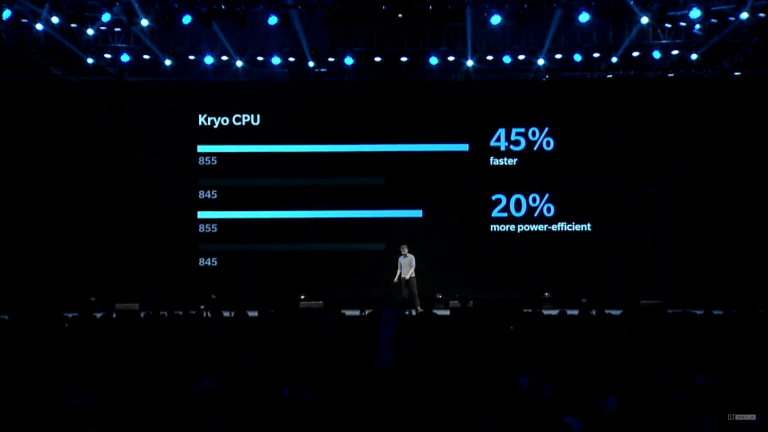 On the other hand, the graphics are handled by an upgraded Adreno 640 GPU which is again a faster and power-efficient successor to last-gen Adreno 630 GPU. Statistically, it performs at a 30 percent less power while acquiring 20 percent faster performance at all time making OnePlus 7 Pro a beast. We are talking about a configuration of eight cores arranged with a maximum frequency of 1×2.84GHz + 3×2.42GHz + 4×1.80GHz while it backed with three configurations that are 6+128GB, 8+256GB, and 12+256GB.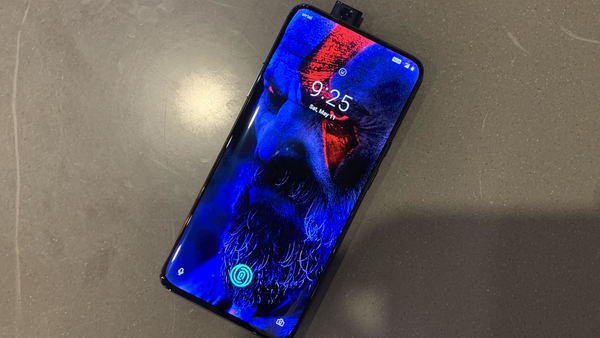 Furthermore, the device has a feature called RAM Boost which allows the device to utilize RAM as the first point of access where the apps use it temporarily rather than accessing the ROM which is slower. This enables the device to process apps faster than ever while the system quickens the processing further by aggressively imparting the many cores in the octa-core SDM855 depending upon their needs and requirements. This ensures that there are no lag, no screen freezes and crashes so that you can enjoy your OnePlus 7 Pro without any hassle.
One more factor that adds to the phone's no lag campaign is the state-of-the-art liquid cooling system that tends to keep the heat at bay even when there are intensive apps and games in place while the new haptic engine now possesses 200% times greater vibration eliminating any chance that you would miss any notification or call anytime soon.
UFS 3.0
You might have heard about the UFS 3.0 which is a next-gen Universal File Storage (UFS) and successor to the last-gen UFS 2.1. The only smartphone that supports UFS 3.0 is Samsung Galaxy Fold and we already know the fate of this unique foldable device which means it is still off the market. This organically makes OnePlus 7 Pro the first flagship smartphone to feature this ultra-fast storage system which exhibits double the speed compared to UFS 2.1 which includes both writing and reading speeds. This is one of the reasons that has contributed to its phenomenal processing power when coupled with SDM855.
OnePlus 7 Pro: Camera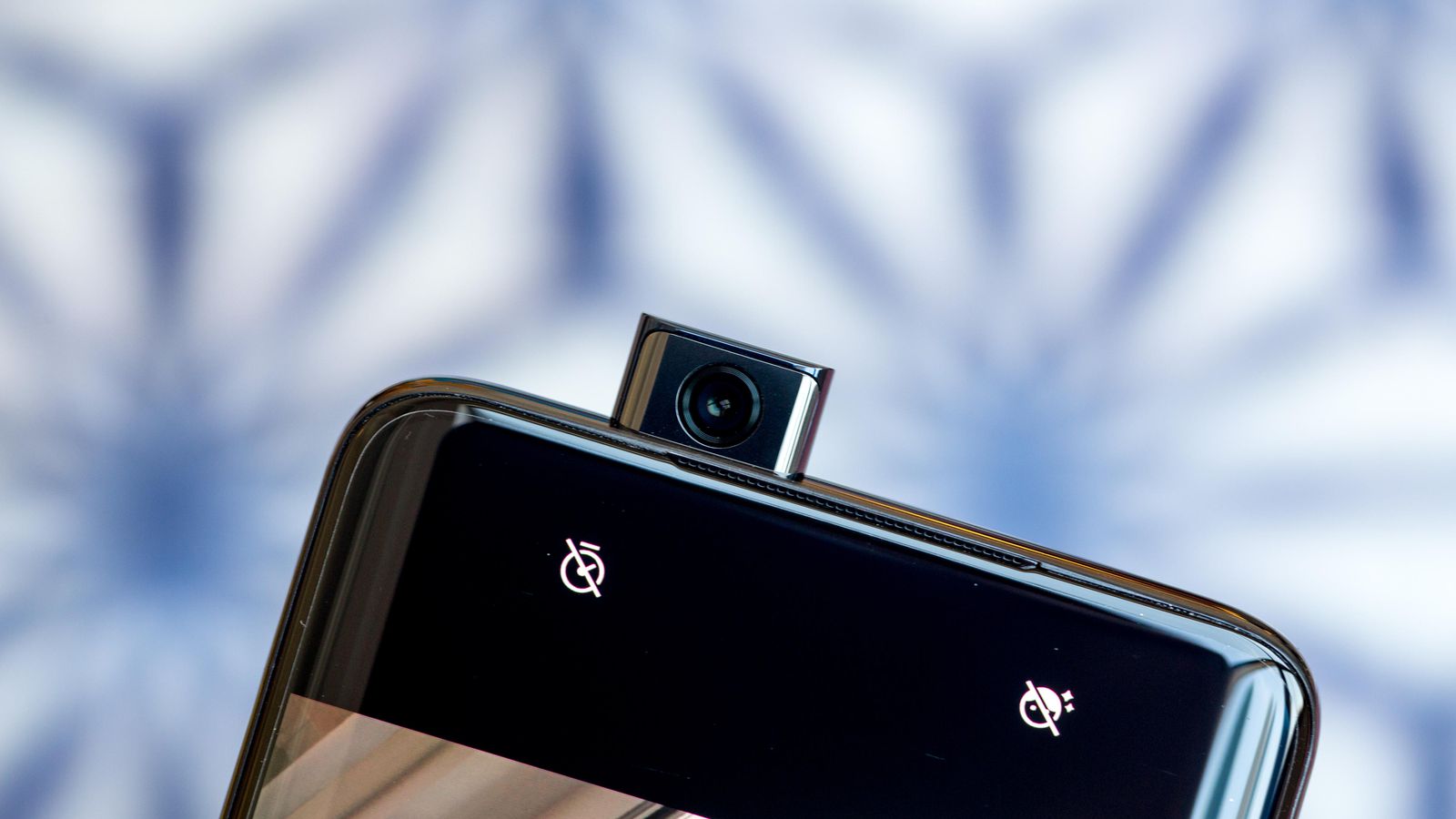 OnePlus 7 Pro has got too many UPSes which includes its camera department. The god-like OnePlus 7 Pro packs in a triple camera set up at the back while a front selfie infused in a pop-up module dominates the front. Speaking about the selfie camera, the 16MP sensor which is the largest when compared to its rival Samsung Galaxy S10e and Google Pixel 3a is housed in a pop-up mechanism which pops-up in just 0.53 seconds. There is a 12-hour long stress test video posted by OnePlus on YouTube showcasing how the pop-up mechanism can be used at least 150 times a day and still it will survive for a straight 5 years.
The launch event was jam-packed with a series of demonstration such as a cement test showing OnePlus 7 Pro's front pop-up camera holding a weight of 44.2lbs without any hitch. In fact, the phone is packed with an auto fall detection feature as well that detects a fall using gravity sensor and accelerometer and retreats the camera back into the chassis to prevent any damage.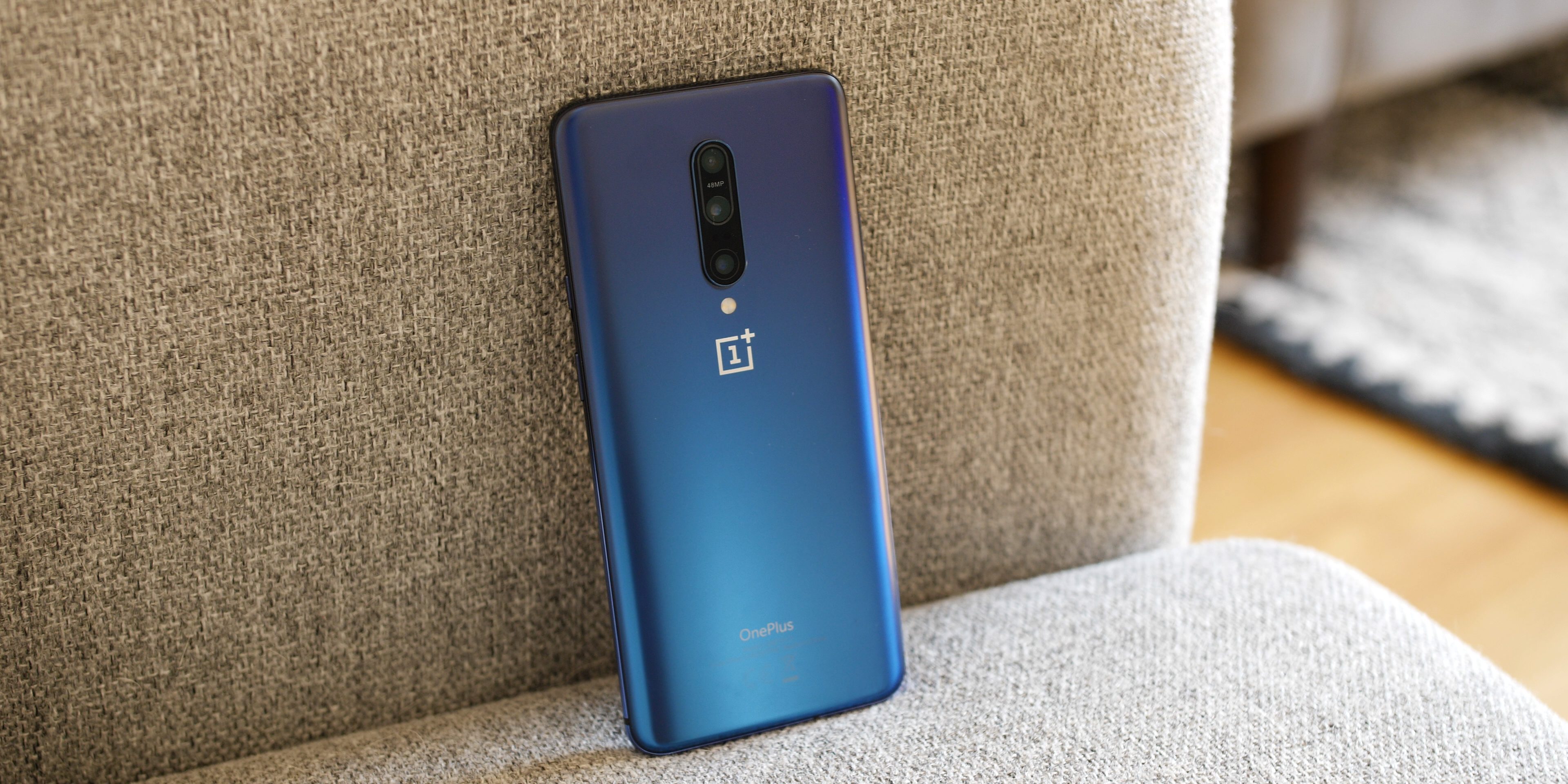 On the back, we are met with the first-ever triple camera setup arranged vertically similar to OnePlus 6/6T/7 while the three lenses now have different roles, unlike the one we have already seen with OnePlus 6/6T. The main/primary sensor is a 48MP Sony IMX586 image sensor elongated to a larger half inch sensor size that absorbs more light to create detailed images on the go. The primary sensor has a seven-element setup (7P Lens) with an aperture of f/1.6 coupled with OIS that makes it a great combination if used as a standalone camera.
Next up, we have a 16MP ultra wide-angle sensor with a view of the field of 117° along with an aperture of f/2.2 along with a third 8MP telephoto lens that supports OIS with 3x optical zoom and has an aperture of f/2.4. Finally, the system decides to put a specific type of autofocus depending upon the scene where it has three types i.e. PAD, Laser AF, and CAF.
DxoMark gave OnePlus 7 Pro a score of 111 points which to put in perspective, it is higher than the one scored by Apple iPhone XS Max (105 points) and the latest Samsung Galaxy S10 Plus (109 points). This concludes that we are actually getting a splendid camera setup at an opulent price tag as the device enters into a higher price range compared to last year's OnePlus smartphones as well as OnePlus 7 launched alongside it.
OnePlus 7 Pro: OOS
OnePlus' proprietary OxygenOS is considered as the best Android operating software by the masses. It is superfluid and smooth while it receives timely updates from OnePlus which became the first brand to roll out Android Pie after it was officially launched on Google Pixel and Essential Phones.
OnePlus offers the latest iteration of OxygenOS on top of Android Pie 9.0 along with tonnes of UI changes thanks to the 90Hz refresh rate that makes transitions super smooth. Furthermore, the device has a Phone Down feature that disconnects all types of services and other networks reducing the device to only receiving calls and making emergency calls and take a pic and that's all.
It is also attuned to get Android Q where it's a beta update is already available at disposal of OnePlus 6/6T/7/7 Pro. OnePlus 7 Pro with OxygenOS will get two years on Android upgrades i.e. support to Android Pie, Android Q, and Android R while it will get three years of security updates as well. There are a bunch of features OnePlus is about to roll out starting next month targeting Indian OnePlus 7 Pros to wait to get these updates as well.
OnePlus 7 Pro: Battery Muscle
Unlike OnePlus 7 which gets a 3,700 mAh battery, OnePlus 7 Pro gets a larger 4,000 mAh Li-Po battery capable of producing a battery backup for almost 8 hours on use. Also, it features OnePlus 6T McLaren Edition famed 30W Warp Charge capable of juicing up the battery half of its capacity in just 20 minutes.
OnePlus 7 Pro: Prices, Colors & Availability
OnePlus 7 Pro is available in three configurations and three colors although the date of availability is different.
OnePlus 7 Pro with 6+128GB (Mirror Gray) is available at $669 (U.S) or Rs 48,999/- in India while the larger 8+256GB clad in Mirror Gray, Almond, and Nebula Blue color variants is available at $699 (US) or Rs 52,999/-. Finally, the largest variant with 12GB+256GB configuration in Nebula Blue color is available at whopping $749 or Rs 57,999/-. Note that although the first two configurations are available on AmazonIN as of now, the Nebula Blue variant will be available on May 28th while the Almond color variant will be rolled out in June 2019.
If you want to check out OnePlus 7 Pro, you can click here to find exciting discounts, deals, and exchange bonuses or old devices while discounts and deals are from OnePlus partners Reliance Jio, Servify, etc.