In 2012, Geekbuying was founded with the purpose of creating an efficient platform for brands and customers across the globe. After more than a decade of success, it continues to be successful today. In the past year, more than 5 million users have registered on Geekbuying, and more than 300,000 products have been sold in more than 200 countries and regions around the world. Geekbuying has won numerous international awards thanks to users' love and votes, including PayPal's "outstanding merchant award."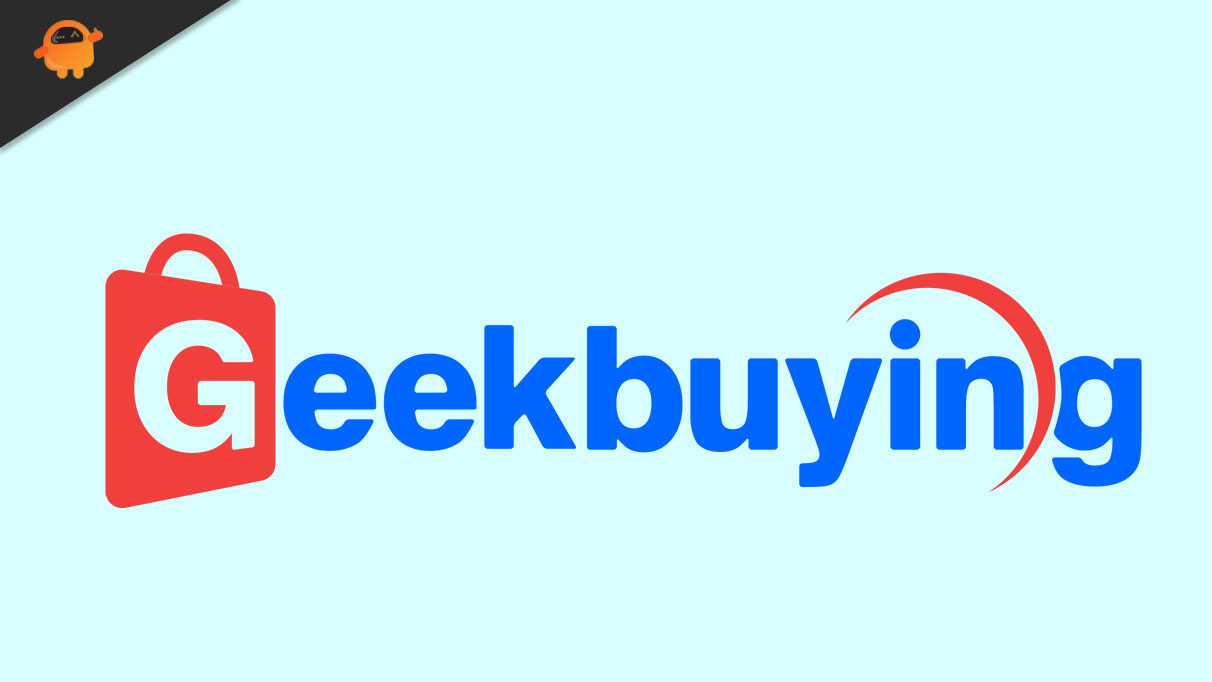 Why buy from Geekbuying?
Geekbuying's competitive prices make it one of the best websites to buy electronics online.

Unlike other shopping sites, Geekbuying prioritizes free and fast shipping from your orders, so you can receive your orders promptly.

With Geekbuying, you can find virtually any technological product you want. Modern technology can be found everywhere (electric bikes, vacuum cleaners, laptops, etc.

Geekbuying offers a completely safe shopping experience. You can use Visa, Mastercard, American Express, Discover, and PayPal, as well as all major credit and debit cards.

User's personal information is fully protected at Geekbuying, which values their privacy.

Geekbuying offers a free 12-month repair warranty in the electronics category, so your purchases are protected when you buy online. Most online stores only offer 30-day warranties on most of their products.

Geekbuying accepts most major payment methods. Nevertheless, you can pay with most major credit cards and debit cards. Your payment is totally secure.

Geekbuying has some frequently asked questions on their contact page that may answer your questions, or if you want it, you can contact them directly, and they will respond within 24 hours.
What Are The Latest Deals Offer By Geekbuying?
#1. Powkiddy RGB20S Game Console16GB Linux 128GB TF Card – White
Powkiddy RGB20S is a handheld gaming device with a 3.5-inch display. It uses the Rockchip RK3326. With its powerful processor, it can emulate Nintendo 64, Nintendo DS, and PlayStation games. Powkiddy RGB20S also comes with a 3.5-inch display that runs at 640 x 480 pixels and a 3,500mAh battery that lasts 8 hours. With its twin USB Type-C ports, 3.5 mm jack, and four shoulder buttons, Powkiddy RGB20S is a great gaming handheld.
Use Code: NNNGANME0526
#2. AMR5 Mini PC AMD Ryzen 5 5600U, Windows 11 Pro, 16GB DDR4 512GB SSD, WiFi 5, Bluetooth 4.2 – US
Multi-Mode Gaming PC, available in three modes to suit your needs, ACE Gaming PC. Streaming or light work can be done in Silent mode, which reduces the fan sound to as low as 38db, while entertainment projects or medium work can be accomplished in Auto mode, which uses 15-20W of power. Performance mode offers the most intense gaming experience with a power output of 20-25W.
There's no better choice than the AMR5 Gaming Mini Computer if you're looking for a mini gaming PC. With 6 Cores and 12 Threads, this AMD Ryzen 5 5600U processor provides up to 3.4% better multitask computing performance than previous Zen 2 processors. AMD RadeonTM Graphics, with a graphics frequency of 1800 MHz, can handle it whether it is a single-player game or a multiplayer game.
Use Code: 7DNY4IVE
#3. GameSir X2 Pro-Xbox(Android) Mobile Game Controller, 1 Month Free Xbox Game Pass Ultimate, Retractable Max 167mm, Licensed by Xbox for Android Smartphones, Black
With fine-tuned acceleration and brake controls in high-end racing games, everything is under your control. In addition to using Kailh Microswitch bumpers, X2 Pro features an actuation distance of only 0.6 mm, approximately 40% less than a normal membrane controller. With the direct Type-C port connection, the X2 Pro ensures negligible input latency and no wireless signal delay. There is an interchangeable ABXY button and a joystick cap available on the X2 Pro. In this way, different gamers can adjust it to their own playstyle and play at their best in different games.
Use Code: NNNGANME0526
#4. GPD WIN 4 Gaming Laptop Handheld, 6" 1080P Screen, AMD Ryzen 7 6800U, 16GB DDR5 1TB SSD, Windows 11 Home 64bit OS White – US
With a slider design and powered by 6800U, this handheld console runs Windows 11 and supports Steam OS.
Due to the rounded corners, the weight is distributed more evenly between the hands. It provides a much more comfortable and improved grip experience thanks to its grip design.

It features a 6-inch native landscape, 1080P resolution, 368 PPI, Corning Gorilla Glass 5, H-IPS technology, and DC light dimming without flickering.

With a 28W TDP, AMD Ryzen 7 6800U processor offers no compromises;

The AMD Radeon 680M is comparable to the NVIDIA GeForce GTX 1060 in terms of floating-point performance when compared to dedicated GPUs.

With 16GB LPDDR5-6400 MT/s memory and 1TB NVMe 2280 SSD options, you can have incredibly large storage with unparalleled extensibility.

Original ALPS Double 3D analog sticks are identical to top-grade Seimitsu and Sanwa analog sticks in terms of layout, going back to the original asymmetrical layout.

Double Type-C ports (one USB4) for charging and connecting external displays.

With the smart docking station, the handheld console can be charged instantly and turned into a desktop computer.

Heat dissipation efficiency increases by 35% over the WIN3 when using a large turbine fan and thick heat pipes.
Use Code: NNN056GAME
Conclusion
So, that's all we have for you about the Geekbuying website. We hope that you find this article helpful. Meanwhile, for more info, comment below and let us know.