In case you're browsing the web, creating content, or reading student essays, it's always necessary to know what content is natural and what was created by artificial intelligence. It has never been more important for AI to detect content. So, if you are a content creator and want to eliminate AI content from your website, then you are in the right place. Here in this article, we will introduce Wondershare PDFelement, which also has a feature called AI content detection. Therefore, let's get started with the guide.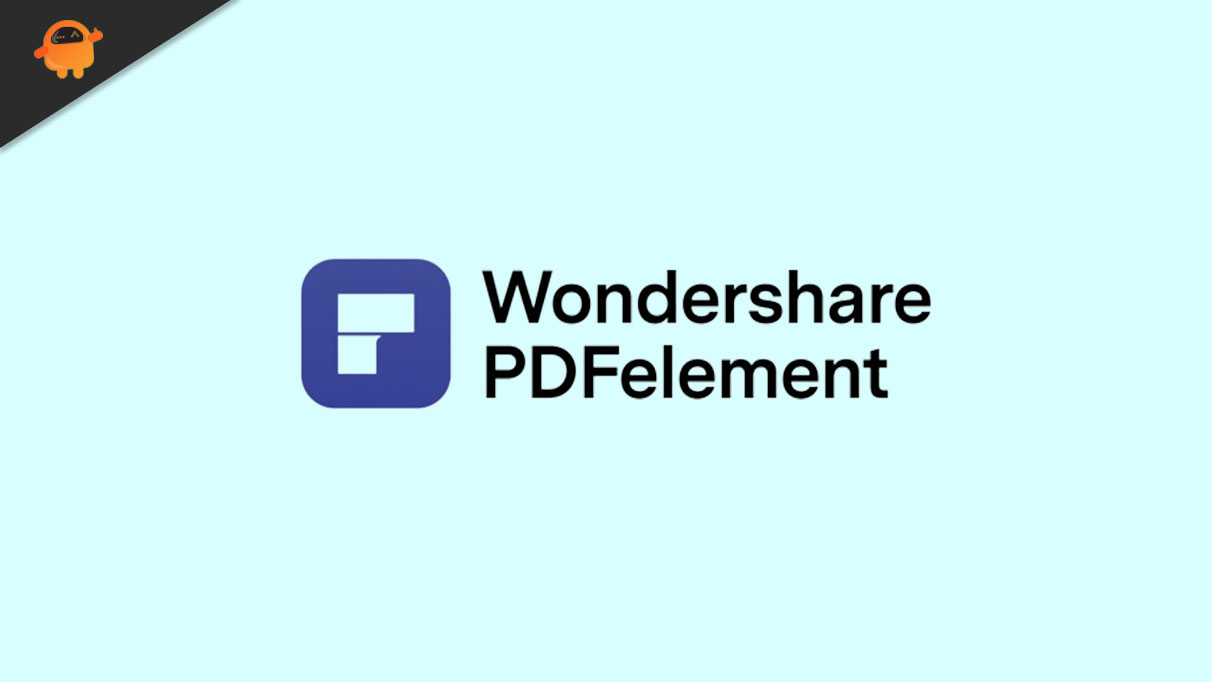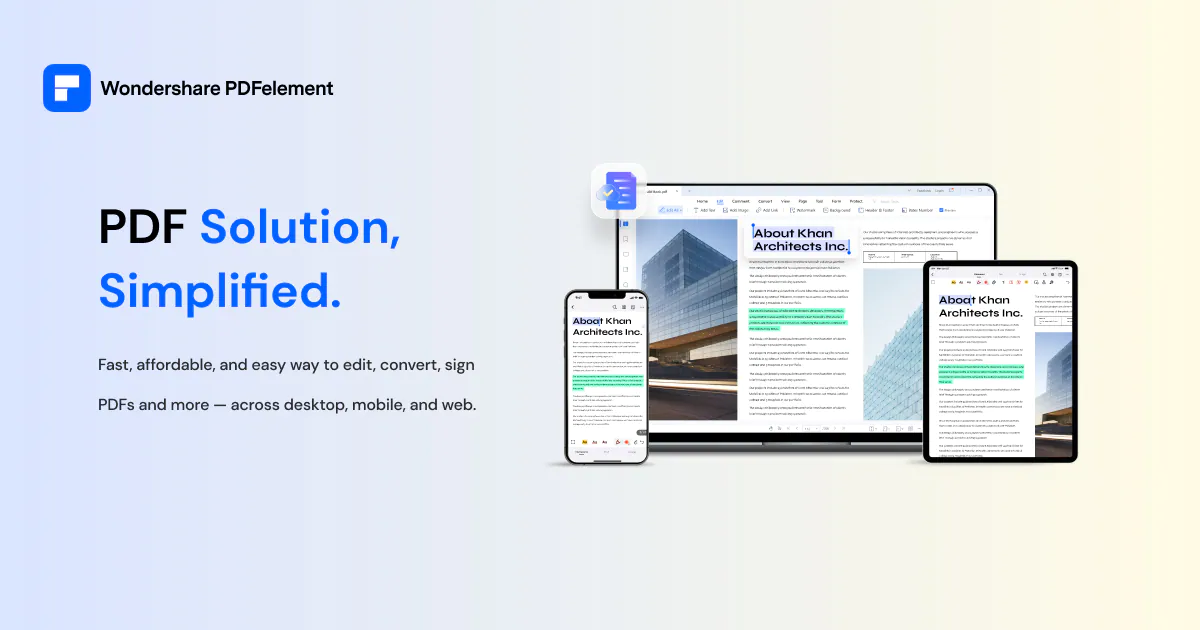 PDFelement by Wondershare is a lightweight PDF tool that allows you to do much more than simply view PDF documents. Moreover, it can view, edit, convert, secure, and encrypt PDF files of all sizes and complexity, and it is available both for Windows and Mac.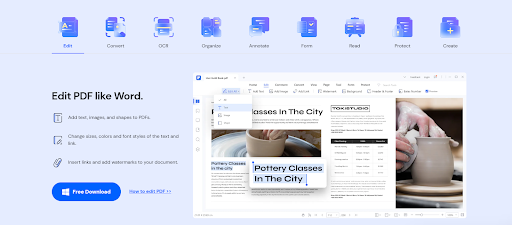 Features are something that every user is looking before buying or downloading any software for their use. So, here are some of the best selling points or features of the Wondershare PDFelements:
#1. Read PDF
Whether using a computer, tablet, or smartphone, you can use it to read PDF files. It's totally free. When the system is in dark mode, foreground content stands out more against dark backgrounds due to the increased vibrancy. It is possible to switch between light mode and dark mode at will.
#2. User-Friendly UI
On PDFelement Pro's Home screen, large clickable tiles contain all the program's main functions. You can edit, create, convert, combine, or batch-process PDFs here.
#3. Edit, Create, And Convert Easily
Its pretty interface hides a powerful feature set that is ready for business. In PDFelement Pro, document editing is where the rubber meets the road, allowing substantial flexibility. Aside from editing text in-line or within a text box, you can drop in and manipulate images, insert links, change the document background, add headers and footers, and remove watermarks. Additionally, it supports Bates numbering.
With this app, you can view and navigate PDFs in several ways, including by adjusting page size, zoom level, and bookmarking. Moreover, you can quickly add notes and highlights to any document with the app's annotation tool. Using the app's built-in sharing options, you can also share documents via email or social media. PDFelement for iOS is the best app for reading PDFs on your iPhone or iPad, whether you're working with them for work or pleasure.
#4. File Conversion Quality
To ensure faithful conversion between different file formats, great work has been done. Moreover, it will also convert PDF-embedded tables to Excel spreadsheets, and you will be able to take advantage of Excel's powerful calculation capabilities.
#5. Rewrite a PDF
It's easy to rewrite a PDF with Wondershare PDFelement. Using ChatGPT, PDFelement generates coherent sentences based on the original content using a built-in PDF AI robot named Lumi.
#6. Proofread PDF
With Wondershare PDFelement, you can proofread PDF files efficiently and accurately. It uses ChatGPT to power the PDF AI robot Lumi that is built into PDFelement. With artificial intelligence, it inspects your PDF documents for errors, grammar mistakes, and spelling mistakes.
#7. PDFelement's AI-Written Detect
In PDFelement, you can identify whether a document was written by AI using AI-Written Detection.
#8. Add Bookmarks to PDF Document
With PDFelement, you can automatically insert bookmarks into PDF documents. Well, in our opinion, it is the most amazing feature that adds value to its buyer.
#9. Proofread PDF
It will make sure that your PDF is proofread and that any grammatical, spelling, and word choices are correct.
#10. Summarize PDF
Analyze PDFs to summarize key points, create abstracts, and extract keywords.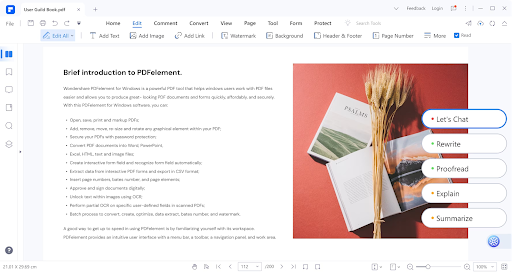 Pros:
With Wondershare PDFelement, you can create PDF documents on any platform.

Also, the document cloud lets you share documents with others.

It is very easy to fill out and sign electronic forms, both interactive and non-interactive.

PDF form templates are also available in the software.
Cons:
In PDFelement, you may need a subscription to access certain features.

The free version of the software has some limitations in terms of features.

Although Wondershare PDFelement is a powerful and user-friendly PDF editor, it has a limited range of features.
What is Our Recommendation?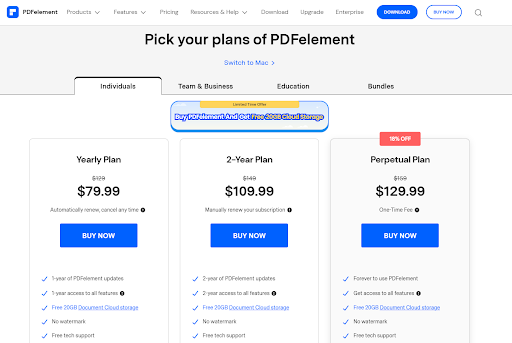 As a website owner, I'll say that the Wondershare PDFelement has some great features that help me organize content and check the originality. So, if you are someone who has the same needs, you must download this amazing software on your device. However, you can download the application from the link we mentioned earlier in this article.
So, that's all we have for you in this review guide. We hope that this guide has helped you. For more info regarding the software, comment below and let us know.