In the current era of digitalization, people have become very much dependent on online software programs and applications. In the same list, MS office endows its users with a plethora of MS applications, including MS Excel, MS Word, MS PowerPoint, etc. If you are also a user of MS Excel, then you might have faced a lot of problems sometimes because of a lack of technical knowledge.
But, when we talk mainly about Excel runtime error 1004, then you do not need to worry as this problem is quite effortless to fix. Talking about its symptoms, you will see various error messages on your Excel window. If you face this error, then you might not be able to use specific resource libraries along with interruption in the performance of the application, including software crashes. If you want to fix this runtime error, then you can take assistance from the following guide.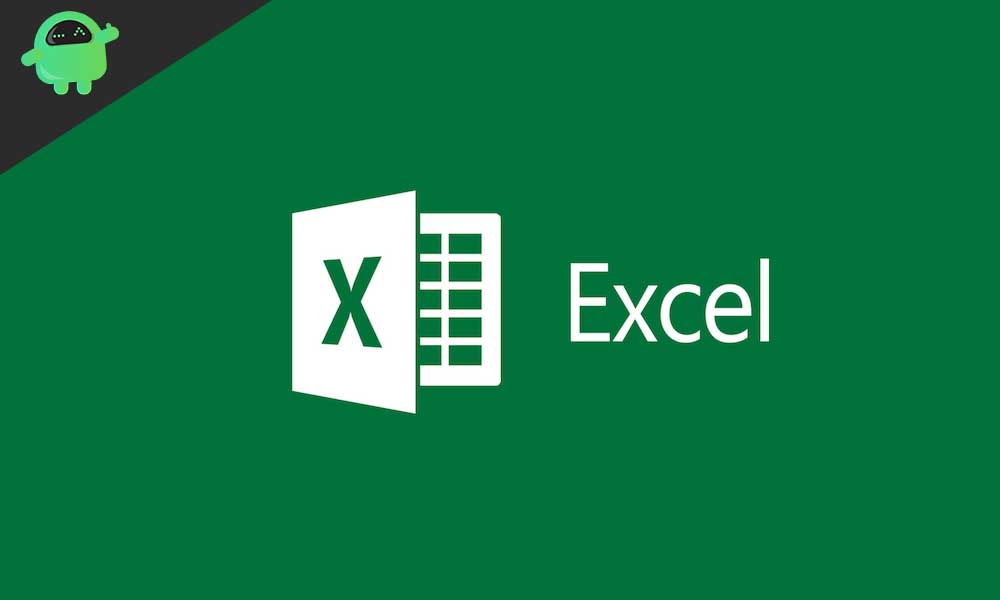 What is the runtime error 1004 in Excel?
The runtime error 1004 usually appears in Excel when the user tries to run MS Visual Basic for Applications Macro, which is MS VBA to change Legend entries. It is a security action performed by Excel to lock out access to MS VBA, and if the user chooses to permit the programmatic access, then runtime error 1004 cannot appear most of the time.
Mostly, the Excel 2003 and Excel 2007 users encounter this issue, but no version of MS Excel is safe from runtime error 1004. The error has two variations in itself, among which one is "Runtime error 1004: Copy method of Worksheet Class Failed," and another is "Runtime error 1004: Application-defined or object-defined error". If you also face this issue, then no need to worry as you can always go by the following guide to get rid of it.
Causes behind Runtime error 1004:
Here is the list of causes that are responsible for configuration issues as follows.
When the program range value is not apt, then runtime error appears.
Another reason behind the issue is corruption in the MS Excel startup icon.
When users try to copy and paste filtered data into a workbook of MS Excel.
The last reason is arising of any conflict between one or numerous programs while you are trying to open a VBA Excel file.
How to fix runtime error 1004?
The best thing about runtime errors is that the users can fix this error by themselves even if they are not experts in technology. If you know the basics of computers or you have apt knowledge to make the right use of the application.
The runtime error 1004 is nothing to give you panic, but a lot of users see this error and that too numerous times. The following guide contains all the solutions that can fix the runtime error effortlessly. Scroll down to get all the information that is necessary for you to run Excel smoothly.
Run anti-malware scan
If you want to get rid of runtime error 1004 from your Excel, then you must ensure that there are no malware, corrupt files, or viruses in your system. To do so, you need to run a full-virus scan of your PC for which you should use the best antivirus that you can afford for the effective cleaning of your system.
Remove Microsoft Works
When the runtime error 1004 appears because of a conflict between MS office and MS works, then you need to remove Microsoft Works from your computer. To do so, you can uninstall Microsoft Works, and then you must abide by the following steps.
Boot your computer with proper administrative rights.
Tap on Start and then on Run.
Now, type cpl and then press OK.
Now, go to option Add or Remove Programs afterward look for MS works.
Then right-click on that and uninstall the program successfully.
If you are unable to rectify the issue by this fix too, then follow the next method.
Remove GWXL97.XLA
Here is the guide to remove GWXL97.XLA as follows.
Right-click on Start option and tap on Explore.
After opening Windows Explorer, look for the XLSTARTfolder of MS office.
Here you will find XLA file at which you need to right-click.
Tap on the Delete option and solve the problem with this.
4. Visual Basic Fix
If you face runtime error while using Visual Basic through MS Excel, then the following guide can be assistive for you.
First, you need to make sure that you have booted your computer with administrative rights before opening Microsoft Excel.
After opening Microsoft Excel, you need to tap on the OfficeButton, then press Excel Options.
Once you load Excel Options, tap on the Trust CenterTab, and afterward, click on Trust Center Settings.
It will open Trust CenterOptions, where you need to tap on the Macro SettingsTab, and press Trust access to the VBA project object model and lastly press OK.
Note: After enabling this feature, you will get two options to fix your problem, as follows:
To change the VBA Macro code with which you can copy single rows and paste them, specifically the row portion that contains data.
To change the VBA Macro code that copies loop so that small fractions of data are effortless to copy in a single time.
5. Make a fresh MS Excel Template.
If you want to create a new MS Excel template, then follow these steps.
Open Microsoft Excel up and run it and create a new Workbook file.
Now remove all except one of the Worksheets.
Afterward, you need to format the Workbook as per your choice.
Add any charts, data, or text that you want to put in your default template.
Now tap on the Office Button, and later click on Save As.
From the Save As applet, you need to choose Template for the Save as type, after which you need to give it a File name and press on Save.
With these above-mentioned methods, you can effortlessly solve your problem if you are facing issues in using Excel due to runtime error 1004. But, if you still face any difficulties, then you must keep in mind that your system does not contain any corrupted files. Therefore, you must keep scanning your PC regularly to avoid runtime errors.
Also, you should keep your PC updated with the latest versions of the application or software that you are using. Moreover, you must pay attention to upgrade your PC regularly too. If you do so, there are the least chances that you will see any error in your PC, whether it is a runtime error or something different. If you have any queries or feedback, please write down the comment in the below comment box.