The new era Formula One racing video game F1 22 is now available in the market from EA Sports and Codemasters for a couple of weeks. There is nothing to say more about the gaming wheel and pedal controller from Logitech that comes in handy while playing racing games to get a natural feel. However, not everyone is having a good experience because players are reporting about the F1 22 Logitech G29, G920, G923, Wheel and Pedal Not Working issue.
Now, if you're also one of the victims of such an issue, then follow this troubleshooting guide to fix it. Though the wheels and pedals controller offers a better driving simulation experience, sometimes it may cause some issues due to several possible reasons. If you're new to this controller, the dual-motor force feedback offers a real-life driving experience with vibrations and hits so that driving gameplay can become immersive.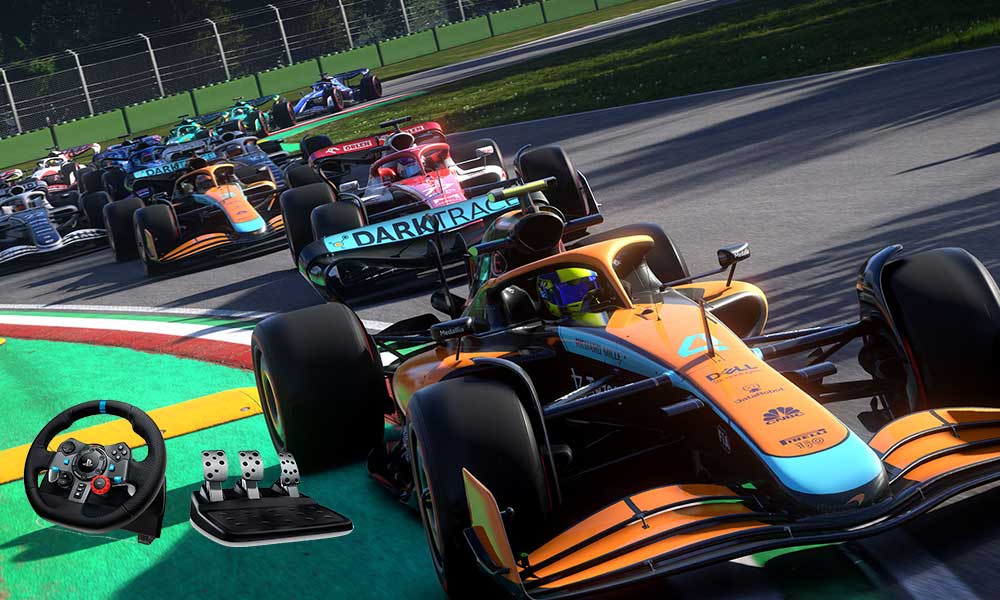 How to Fix F1 22 Logitech G29, G920, G923, Wheel and Pedal Not Working
There are so many racing simulator controllers available in the market but when it comes to popularity or a huge user base, Logitech is a well-known brand for all. The brand offers driving simulator wheels and pedals lineup for PC gamers and these three mentioned models are quite reliable such as Logitech G29, G920, G923 wheel and pedal. Unfortunately, multiple players are unable to play F1 22 because either the controller not detecting or not working.
According to the reports, the steering wheel and pedal set of Logitech G920/G923/G29 stopped working suddenly while getting into the F1 22 title. Whereas some players are facing the controller not detected issue whatsoever. It seems that a recent patch update to the game has broken the compatibility or the corrupted game files are troubling a lot. Luckily, we've shared a couple of possible workarounds for you that should gonna come in handy.
1. Install Logitech Gaming Software
First of all, you should try downloading and installing the latest version of Logitech Gaming Software on your computer depending on which Windows or Mac version you're using. Head over to this link and grab the latest one. Make sure to install the software on your computer with administrator access to run it properly. Due to an outdated Logitech Gaming Software or missing file, your game might go to fail to detect or work with controllers.
2. Try Using Another USB Port
Make sure to use another USB port on your computer to connect the Logitech G920/G923/G29 controller to cross-check whether the device is detected or not. An issue with the gaming controller connectivity or even the USB port connectivity can eventually trigger multiple conflicts.
3. Update F1 22
If in case, you haven't updated your F1 22 game for a while then make sure to follow the steps below to check for updates and install the latest patch (if available). To do this:
Open the Steam client > Go to Library > Click on F1 22 from the left pane.
It'll automatically search for the available update. If there is an update available, make sure to click on Update.
It may take some time to install the update > Once done, make sure to close the Steam client.
Finally, reboot your PC to apply changes and launch the game again.
4. Update Windows Build
Updating Windows OS build is always essential for PC users as well as PC gamers to reduce system glitches, compatibility issues, and crashes. Meanwhile, the latest version mostly includes additional features, improvements, security patches, and more. To do that:
Press Windows + I keys to open up the Windows Settings menu.
Next, click on Update & Security > Select Check for updates under the Windows Update section.
If there is a feature update available, select Download and install.
It may take a while to complete the update.
Once done, restart your computer to install the update.
5. Verify and Repair Game Files
If in case, there is an issue with the game files and somehow it gets corrupted or missing then make sure to perform this method to easily check for the issue.
Launch Steam > Click on Library.
Right-click on F1 22 from the list of installed games.
Now, click on Properties > Go to Local Files.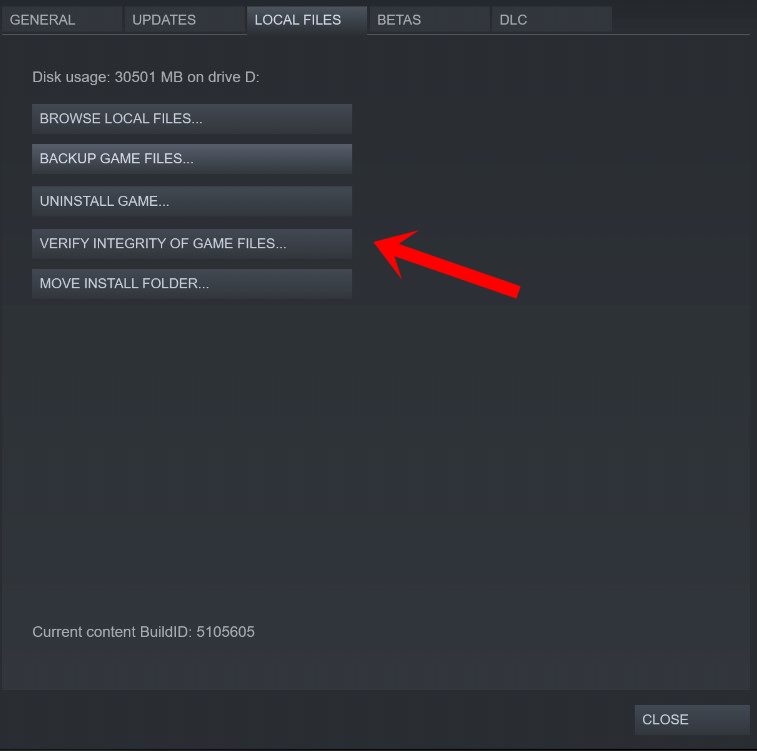 Click on Verify Integrity of Game Files.
You'll have to wait for the process until it gets completed.
Once done, just restart your computer.
6. Choose Steam Controller Settings to Force ON
Sometimes forcefully turning on or selecting the controller settings in the Steam client can help you easily fix the issue. To do that:
Open the Steam client on your PC > Click on View from the top-left corner.
Now, choose Big Picture Mode > If prompted, click on Continue.
Click on Library > Go to Games under the Browse section.
Select F1 22 > Click on Manage Games (Gear Icon).
Choose Controller Options from the Steam Input option.
Click on the drop-down arrow icon to expand the list of 'Change the Steam Input Per-Game Settings'.
Select Forced On > Click on OK to save changes.
Once done, restart your Steam client, and check whether the controller is working or not.
If it's not working then make sure to follow the steps again and this time select 'Forced Off' or 'None' and save changes.
7. Launch Steam in Big Picture Mode
You can also try launching the Steam client in Big Picture Mode to check whether the problem has been fixed or not.
Open the Steam client on your PC > Click on View from the top-left corner.
Now, choose Big Picture Mode > If prompted, click on Continue.
Click on Library > Go to Games under the Browse section.
Select F1 22 > Now, exit from the Big Picture Mode, and check for the issue again.
8. Reinstall F1 22
If none of the methods worked for you then make sure to uninstall and reinstall the F1 22 video game. To do so:
Press the Windows key or click on the Windows icon to open the Start menu.
Now, type Control Panel and search for it > Click on it from the result.
Click on Uninstall a program > Search for the F1 22 game.
Click on the title and select Uninstall > Follow the on-screen instructions to complete the uninstallation process.
Once done, reboot the PC to apply changes > Next, open the Steam client.
Search for F1 22 and install the game again.
You're good to go.
That's it, guys. We assume this guide was helpful to you. For further queries, you can comment below.