When it comes to a racing video game by EA Sports and Codemasters, F1 22 is one of the latest and popular titles on the market right now. The game has been launched recently in June 2022 that holds the official license for the 2022 Formula 1 and Formula 2 World Championships. It's available on PS4, PS5, Xbox One, Xbox Series X|S, and Windows platforms. But a few players are facing the F1 22 Voice Commands Not Working issue on PC, PS5, and Xbox Series.
Now, if you're also one of the victims to encounter such an issue then make sure to follow this troubleshooting guide completely to resolve it. As per multiple reports on EA Answers, it seems that mostly PS4 and PC version F1 22 players are able to use voice commands in the gameplay. However, some unfortunate PC users are also facing the same issue. Whereas plenty of PS5 and Xbox series console users are actually encountering this issue quite often.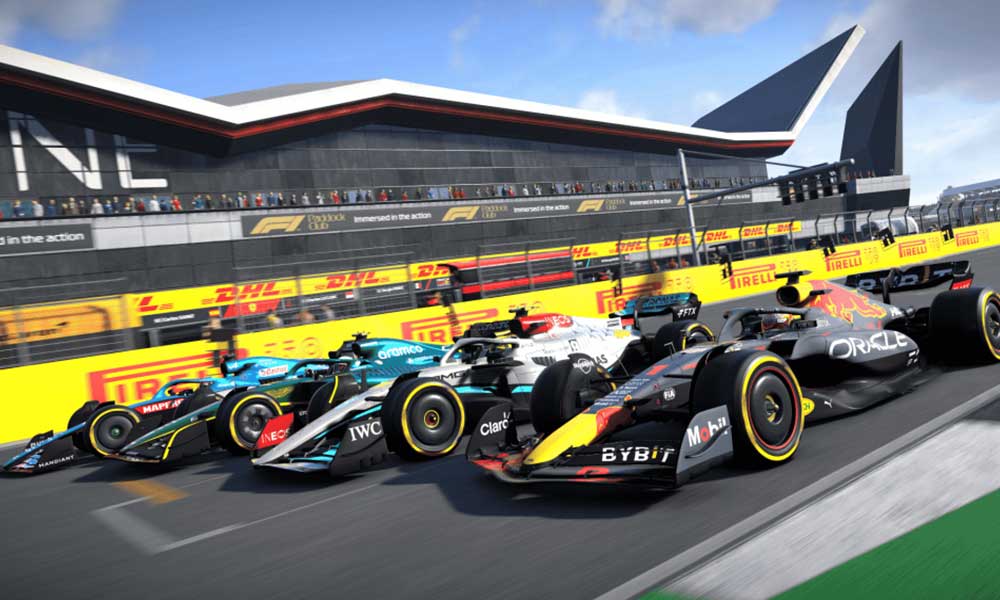 Fix: F1 22 Voice Commands Not Working on PC, PS5, and Xbox Series
If you take a quick look at the Codemasters forum then you should find that due to technical limitations, voice commands were only supported on PC and PS4. Additionally, it seems that the race engineer 'Jeff' doesn't work anymore because the former McLaren engineer Marc 'Elvis' has been introduced in F1 22. It's worth mentioning that speaking to your race engineer during the gameplay is quite necessary to get informed about the Grand Prix you're playing.
Luckily, you can speak to Marc during the gameplay who can tell you everything from the fastest lap of the race to whatever you want to know something like weather updates, the status of the tyres, with whom you're racing, vehicle condition, and more. Basically, Marc plays a major role just like the real-life race engineer for Formula 1|2 racing. The best part is that as a racer, you won't need to ask anything because the race engineer will keep notifying you.
1. How to Talk to Marc 'Elvis'?
Make sure to Turn On the Push to Talk option on the F1 22 Settings menu before doing anything else. Well, you can easily talk to your race engineer Marc (Elvis) in F1 22. You can find out the Push Talk option at the bottom right corner of the gaming interface. Just press the R1 button on the controller of your PS5 console (RB button on Xbox series) to open the conversation list.
Please Note: You only can't speak to Marc when you're in the Formula 1|2 pitlane. So, as soon as you leave the pitlane and drive your F1 car, you'll be able to speak once again.
Make sure to speak commands to your race engineer if you're connected with a headset including a mic to your PC or console. Just speak clearly so that the voice recognition works fine.
2. What you can Talk about with Marc?
You can use the push-to-talk feature with your race engineer Marc for the multiple options. There are currently three pages of conversation options that you can choose as per your requirement. We've mentioned some of them below.
Box this lap – It'll ensure your pit crew members are ready for you at the end of the current lap.
Who Am I Racing? – You'll be able to know who you're following to get closer when the pit stops.
Weather Report – The race engineer will let you know about the weather forecast for the next 20 minutes of the session.
Teammate/Rival Status – It'll inform you about your racing position, tyre status, and pace of your teammate/rival.
Championship Standings – It'll let you know the driver's standings as it stands.
More/Fewer Updates – It'll change the radio message frequency from Marc.
3. Update Sound Drivers on Windows
It's also worth recommending checking for the sound driver update on your computer by following the steps below. Sometimes outdated or missing sound drivers on the machine may trouble you with the voice chat or audio listening experience.
Press the Win+X keys to open the Quick Link Menu > Select Device Manager.
Double-click on the Sound, Video, and Game Controllers section. [You should also update Audio inputs & outputs]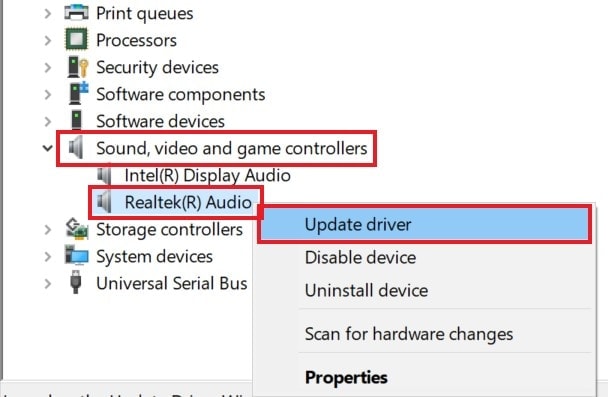 Now, click on Update Driver > Choose to Search automatically for updated driver software.
If there is an update available, the system will automatically download & install the same.
Once done, make sure to reboot the PC to change the effects.
It should fix the F1 22 Voice Commands Not Working issue.
Note: If in case, there is no update available then you can visit the sound device manufacturer's website, and get the latest audio driver respective to the model number or configuration.
4. Verify and Repair Game Files
The chances are high that your game files become corrupted or missing unexpectedly. In that case, you should verify and repair the installed game files on the PC by following the steps below.
Launch Steam > Click on Library.
Right-click on F1 22 from the list.
Click on Properties > Go to the Local Files tab.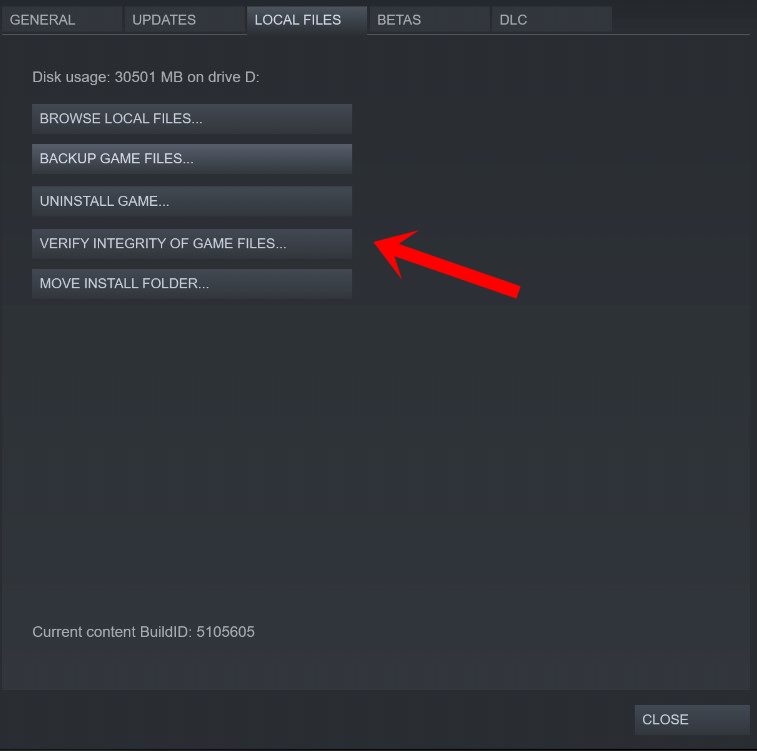 Click on Verify Integrity of Game Files.
Wait for a while to complete the authentication process.
Once done, reboot the PC to apply changes.
5. Update F1 22
It's better to check for the game updates periodically because developers mostly release patch updates every month to include new features, bug fixes, and general improvements. You can follow the steps below to check for the update and install it whenever available.
Open Steam > Go to Library.
Click on F1 22 from the left pane > Steam will automatically search for the available update.
If there is an update available, click on Update.
Wait for a while to complete the update process.
Once done, reboot the PC to apply changes.
It might help you to fix the F1 22 Voice Commands Not Working issue.
6. Configure Voice Recognition on Windows
You should also properly configure the voice recognition option on your Windows computer so that the F1 22 game can interact with the system via the connected microphone. To do so:
Click on the Start menu > Select Settings.
Go to Time & Language > Click on Speech.
Under Microphone, click on Get started.
Now, you should teach your Windows system to recognize your voice properly using Windows Speed Recognition. Follow the steps below to set it up:
Click on the Start menu > Search for Windows Speech Recognition and open it.
Next, locate 'Welcome to Speech Recognition Voice Training' and click on it to proceed.

If in case, you don't find it anyway, you can open Control Panel from the Start menu > Click on Ease of Access > Go to Speech Recognition > Select Train your computer to understand you.

Follow the on-screen instructions to complete the setup of speech recognition.
You can finally reboot the PC to apply changes and launch F1 22 to check for the push-to-talk feature. [Make sure to connect a microphone]
That's it, guys. We assume this guide was helpful to you. For additional queries, you can comment below.