2022's F1 22 is one of the racing video games by Codemasters and EA Sports that's the 15th entry in the F1 series. It holds the official Formula One and Formula 2 Championships license for 2022 which goes well in the market. F1 22 offers multiplayer mode so that players can join their friends and spend weekends joyful. But plenty of F1 22 players are eager to know whether the game supports split screen or not. Well, you can know more about it.
Though players can't be able to play online while using it in the local multiplayer aspect, it doesn't really come in handy to players actually. Now, if you're an online multiplayer gamer for a while then you should know how the multiplayer mode works. It's worth mentioning that the split-screen multiplayer works slightly differently than the standard local multiplayer mode in video games. We're going to share if the F1 22 title has a split screen or not.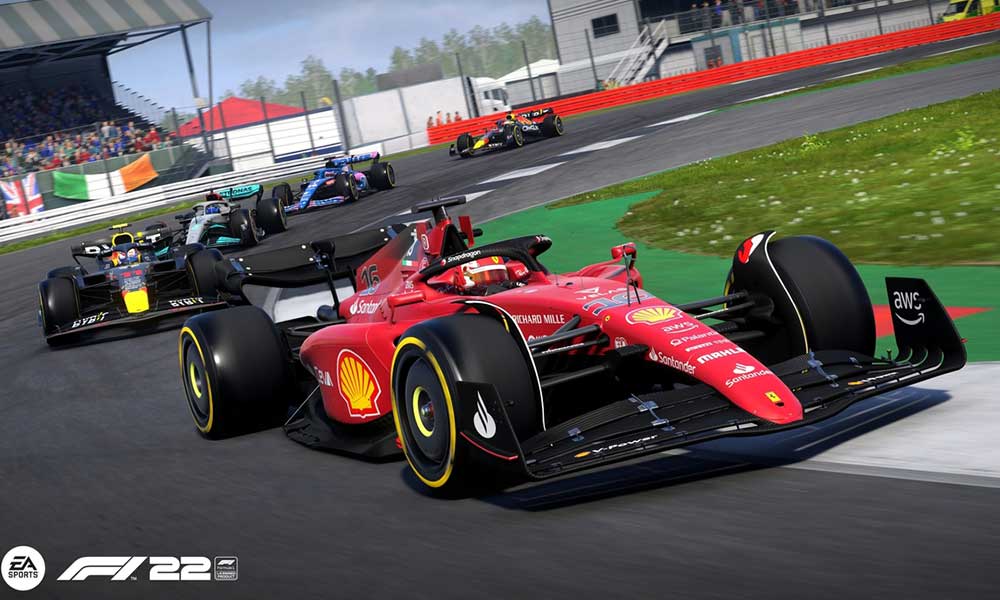 Does F1 22 Support Split Screen?
For the split-screen multiplayer mode, players will have to be together in a specific area or room to be able to play a video game such as F1 22. While the regular local multiplayer mode in a game allows players to join matches from anywhere which is what everyone praises. The split screen multiplayer mode basically allows the players to divide their screen into two on the same screen where each player can control each half of the screen to play.
Seems a little bit weird but it's available in some games. Well, F1 22 also supports split-screen multiplayer mode officially. You'll only need to turn it on from the multiplayer menu.
How to Enable Split Screen Multiplayer Mode in F1 22?
Here we've provided the steps to enable the split-screen option in the F1 22 multiplayer mode. So, without further ado, let's jump into it.
For PC:
First of all, both players will have to activate their controllers so that the F1 22 game can register more than one player is joined. [It's important]
Now, launch the F1 22 game > Go to the Multiplayer tab from the in-game menu.
Click on the Split-Screen option > It'll prompt Player 2 to press the on-screen button to get into the game.
Next, Player 1 will have to choose the track where they'd like to drive and race.
Both Players 1 and 2 will be able to choose their cars one by one.
After selecting cars, Player 1 will be able to change the race settings.
Additionally, each player can change their assist option.
Once done, both players can start the race after hitting the Start Event option.
Enjoy!
This is how you can easily use the split-screen display for the F1 22 multiplayer mode.
For Consoles:
Player 2 will get a prompt on PlayStation console users can press the Options button and Xbox console users will have to hit the Menu button after Player 1 select the split-screen mode.
Then Player 1 will have to select the course > Player 2 will be able to choose the car and the driver.
Next, Player 1 can select other race options like timing, weather, Assists, etc.
Once done, Player 1 will have to select 'Start Event' > Then Player 2 will be able to adjust or configure the same options.
After doing all, hit the 'Start Event' option to start the race. [After selecting 'Start Event' from both players, the race will finally begin]
You're done.
That's it, guys. We assume this guide was helpful to you. For further queries, you can comment below.