Smartphones have come a long way, and so their internal architecture. They now come with octa-core processors. Frankly speaking, now the smartphones have the hardware that the computers of NASA Did not have when they launched the first rocket to the moon. Jokes apart, but thats a reality. But still, android smartphones come with a vulnerability like application crashes and lags. So to fix that, users have to perform a factory reset that turns the phone into a new one.
In this guide, we will tell you how you can Factory Reset your Android Smartphone easily and quickly.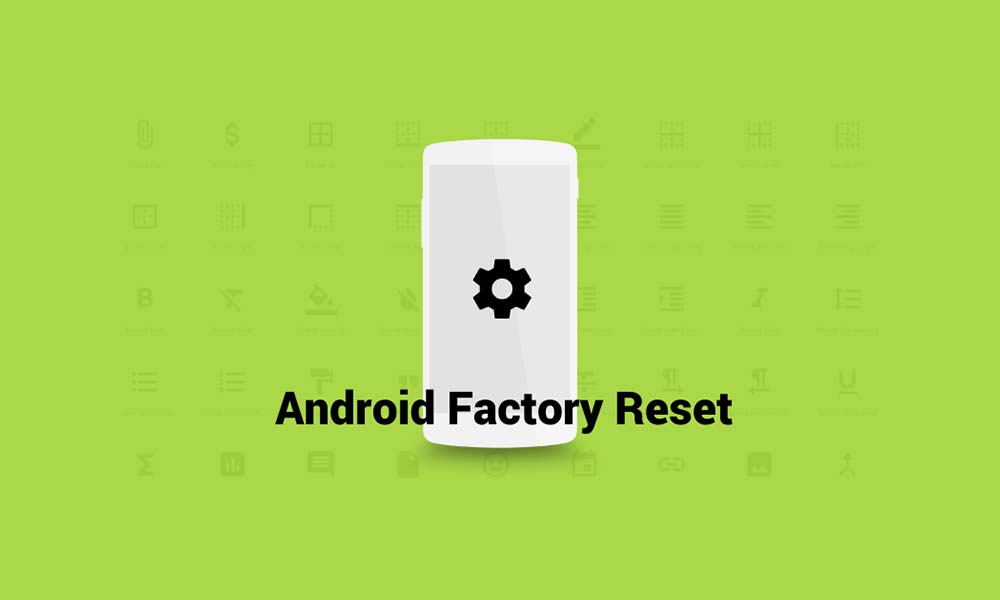 Why Do You Need to Factory Reset?
The main reason behind the factory reset of an android device is, the device is not responding as it used to—further the applications on the device crash. Whenever the device fails to respond as it used to, or it hangs occasionally. The first solution that comes to the mind of any individual or even the manufacturer is the factory reset.
From the above explanation, you understood why it is necessary to Factory reset an android smartphone.
How to Restart Your Android Device?
If you experience continuous application crashes and freezing in your smartphone, then you a hard restart can solve most of your problem. To hard reboot your android device, follow the steps below.
If your device stops responding
Then keep the power button pressed for approximately 10 seconds
After that your device will vibrate, thus hard restarting itself
Hard restart can solve most of the freezing and lagging issues in an Android Device. In case a hard reboot is insufficient for you, you can move down for a Factory Reset.
How to Factory Reset Your Android Device?
Warning!
A Factory Reset can delete all the data in your Android Device. It is better to back-up the data first before performing a Factory Reset. GetDroidTips will not be responsible for any data loss
A factory reset is necessary if a hard reboot is unable to solve freezing and lagging issues in your smartphone. Further, it deletes all the unwanted cache and data files that are no longer needed. Making your android smartphone smoother and more optimized for regular use. It also optimizes the applications to work efficiently on your smartphone. To perform a Factory Reset, follow the steps below.
Tap on the Settings button on you device
In the settings. scroll down to "Backup & Reset" and click on that
Then tap on "Factory Reset" and then tap "Reset Phone."
You can also choose to delete SD card if you have an SD card inserted in you phone
Now click on "Erase Everything."
It will then ask for your phone pattern or passcode, enter them and proceed
In some smartphones like Samsung, Xiaomi, Oppo, Oneplus, they may also ask for their respective account passwords. This is a kind of security measure to secure the owners in case of theft.
Wrap-Up
This guide was to acknowledge the android users about understanding the reason behind Factory Reset and what can be done if you are not willing for that. We hope this guide was helpful to you. If you have any queries or feedback, feel free to comment down below with your Name and E-mail ID. Likewise, check out our iPhone Tips and Tricks, PC tips and tricks, and Android Tips and Tricks for more such tips and tricks. Thank You.