Factory Reset is an Android feature. The functionality enables Android device users to erase all device settings including user data, third-party applications, and associated application data (from the numerous applications that you have installed on your device). The data is erased from an Android device's internal flash storage and the device is returned to the condition when it was first shipped from the factory. Amazing, isn't it? The feature is supported by all mobile devices that run on the Android operating system. This post is all about factory reset Galaxy S8 and Galaxy S8 Plus with multiple methods.
Is the data of your phone/device really erased while performing the factory reset?
Technically, the factory reset option does not usually erase all the data from your phone/device or the applications stored on removable storage in your phone/device. It does not even over-write flash storage in order to prevent forensic analysis and subsequent data recovery. But if some part or all of an Android phone/device was encrypted prior to your performing a factory reset, and the keys (to decrypt the encrypted data) are erased during the factory reset, then the encrypted contents are rendered cryptographically inaccessible.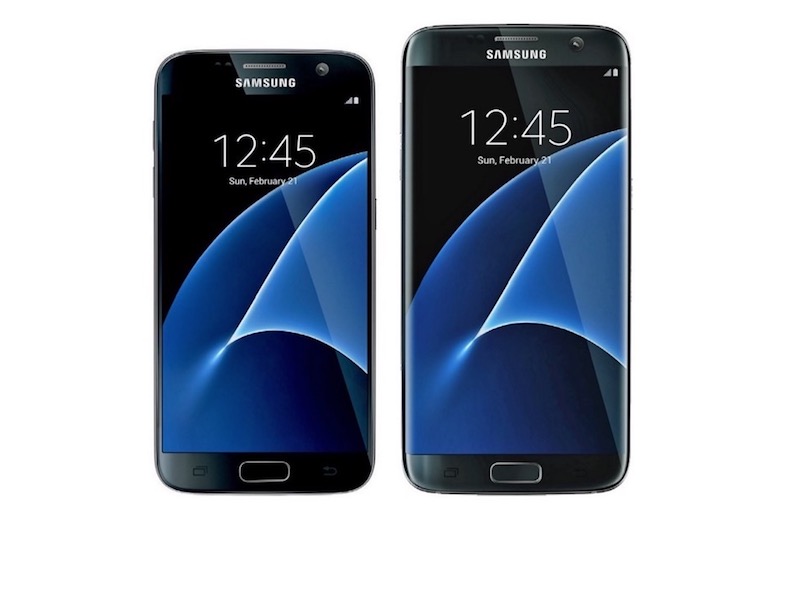 How to invoke-factory reset to your phone/device?
The Android factory reset feature may be invoked by a local or remote wipe. In the case of a remote wipe, the Android phone/device receives a wipe command from a remote server and invokes the standard Android Device Administration API reset function.
How to factory reset Galaxy S8 and Galaxy S8 Plus?
The Samsung Galaxy S8 and Samsung Galaxy S8 Plus comes with a Snapdragon 835 processor and a 4GB of RAM. These features give off an impression that your Galaxy S8 device is never going to have any performance issues. And have you witnessed the look and feel of the Galaxy S8? Smooth, isn't it?
It's very difficult to imagine that a device such as the Samsung galaxy S8 could be susceptible to performance issues. But all devices reach an age and time when they get stuck even if it has top grade specifications and features. There's also the possibility that your smartphone/device becomes laggy. This could be due to a corrupt software or even a virus in your device that would demand a complete factory reset.
If you face such an event with your Galaxy S8 or Galaxy S8 Plus phone/device, then the most common step to take is to do a complete factory reset of your smartphone/device. A factory reset erases personal data and the preferred settings on your phone/device. This means that a factory reset procedure brings your device to the state when it was in when you bought it and switched it on for the first time. So, before proceeding never forget to keep a backup of your data.
Note: Before you proceed with a factory reset procedure, ensure that your device has at least 30% of charge.
How to factory reset Galaxy S8 and Galaxy S8 Plus?
There are two methods via which you can perform a factory reset on your Galaxy S8 and Galaxy S8 Plus. These two methods include software and hardware. Let's get a move and try to understand both of these methods for a factory reset!
Galaxy S8 Factory Reset: Software Method
The software method is one of the easiest methods to factory reset your phone/device. It involves doing the standard master reset from within the settings.
Note: As already mentioned earlier, make sure you have made an appropriate backup of all your contacts, data, files, music, videos, etc. before proceeding with a factory reset.
Follow the steps given below one by one:
Firstly, visit your home screen on your phone/device.

You will need to swipe down from the status bar up top.

Next, tap on the gear icon (That is the Settings icon that looks like a gear).

Scroll down and select the '

General management

' option.

Next, tap on

'Reset'

and then '

Factory data reset

' options.

Scroll to the bottom of the menu and tap on the

'Reset'

button.

Next, tap on the '

Delete all

' button.

Your phone/device will restart to a brand new state like the state where it was in when you bought it.
In case the software method fails in your phone/device or you are somehow unable to try the above-mentioned method, do not worry. We have lined up the hardware method for you below which is guaranteed to work without any issues. The hardware method always works, no matter what!
Galaxy S8 Factory Reset: Hardware Method
This method involves proceeding with a Factory Reset of the Galaxy S8 and Galaxy S8 Plus using the Recovery Mode.
Firstly, power off your Galaxy S8 phone/device.

Next, press and hold the Bixby, Volume up and Power buttons together. Do that until you see anything or something on the screen. Once the blue screen flashes in front of your eyes, let go of the buttons. You will soon enter into the '

Android recovery mode

' screen now.

You will need to use the Volume down button to navigate to the '

Wipe data/Factory reset'

option. Then, use the Power button to select that particular option.

Next, select the Yes option on the next screen that pops up. The Factory reset process will start and the progress will be depicted at the bottom of the screen. See that?

When the Recovery screen appears again, select the Reboot system now option. This will restart the device.
That's all there is to it. You have successfully completed the factory reset procedure on your Galaxy S8 and Galaxy S8 Plus phone/device.
Note: In case your phone becomes unresponsive at any point during the software or the hardware methods of the factory reset procedures mentioned above, you can just restart your device by holding down the Power button for several seconds. Wait for at least 5-10 seconds before giving up. If that doesn't work even after 10 seconds, then try taking the battery out, putting it back in, and starting the steps again. The traditional way never disappoints!