Honor a sub-brand of Huawei has been very proactive in the year 2018. It has gained some considerable traction in the Indian budget smartphone market. Currently, the company is trying to achieve the Xiaomi did in few years. To compete, the company launched Honor 9 Lite, an affordable version of the slightly premium sibling, the Honor 9i. If you have bought this device, then there is a chance that you may want to Perform Factory Data reset on Honor 9 Lite. So in this guide, we will give you the brief detail on How to Hard reset Honor 9 Lite.
Talking about the specs, Huawei Honor 9 Lite features a 5.65-inches display with a screen resolution of 1080 x 2160 pixels (18:9). The smartphone is powered by octa-core Hisilicon Kirin 659 processor coupled with 3 or 4GB of RAM. The phone packs 32/64GB internal memory. The camera on the Huawei Honor 9 Lite comes with a dual camera with 13MP + 2 MP front and rear camera. The handset runs on Android 8.0 Oreo and backed by 3000 mAh battery.
Sometimes things can go out of control anytime with a device even if it is a brand new one. Many times a user fails to know what exactly the issue with their smartphone is even after everything seems to work fine. If you own an Honor 9 Lite are experiencing some minor issues with the same, we guide you on how to perform a Factory Data Reset on Honor 9 Lite.
The fact is many times smartphones experiences problems when we need them in an emergency. Imagine a situation you are in a middle of something and have an emergency. In case your device faces issues in such a situation, a factory data reset can surely bring it into a good working condition at least for the time being. A factory resets to let you have a novel start by deleting everything on your smartphone. Of course, you can save data before you proceed, but because factory reset erases everything, all the viruses and unauthorized files present in the device will also be gone. We mentioned a few steps in this post that are useful for performing simply both a hard and soft factory reset on Honor 9 Lite.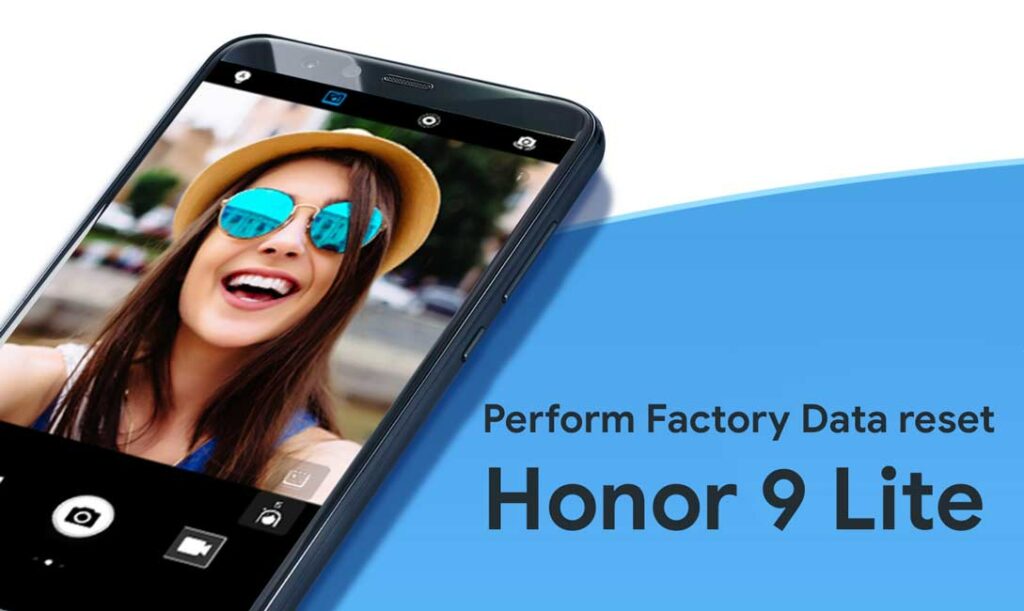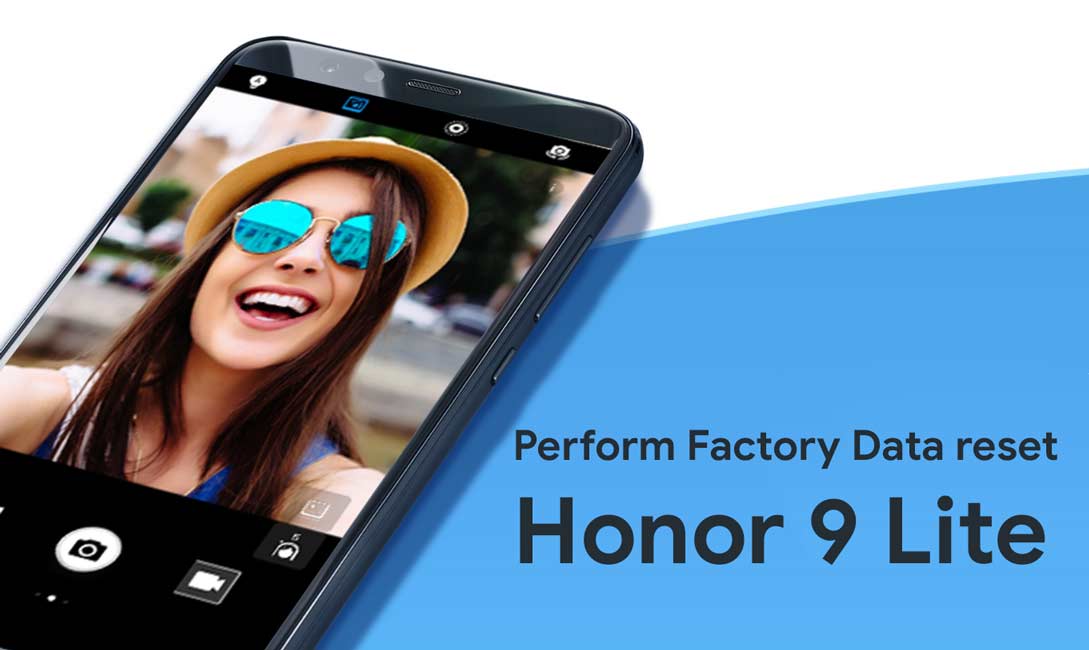 How to perform Factory Data Reset on Honor 9 Lite
Everyone can have his/her own reasons for performing a factory reset on Honor 9 Lite. Having a fresh start with Android, selling the phone, or boosting the performance are some of the common reasons why most of the users go for it. There are two options available actually to keep up the pace. One is a hard factory reset while other is soft factory reset. Both these methods are good and will bring similar outcomes when you choose to perform Honor 9 Lite factory reset. Basically, a soft reset is considered as best when you are able to boot into Android. This is due to the fact that it's easy and quick. On the other side, if you are not able to boot into Android, you can go with Hard Factory Data Reset on Honor 9 Lite.
Instructions for Soft Factory Reset
Firstly open the setting applications on Honor 9 Lite.
After this, go to the system section which is at the bottom.
Click on "Backup & Reset" option and tap on "Factory Data Reset"
You have the option to choose whether you need to erase data from the internal storage of your Honor 9 Lite.
You will see a button named "Reset Phone". Tap on it and then tap again on the button "Erase Everything".
Just wait for some time. Your Honor 9 Lite will reboot. The time it takes to start again depends on the amount of data you have on your phone.
Instructions for Hard Factory Reset
For the hard factory reset, the first thing you need to do is booting your device into the recovery mode.
After this, tap on the "English" option and then tap on Wipe Data and Cache option.
You will see an option "Erase everything", simply tap on it.
A window will appear saying "this cannot be undone". Click on it.
Now just wait till your device perform the factory reset.
Finally, tap on the Reboot option. This will bring your phone back to Android.
That's it! You have done the Factory Data reset on Honor 9 Lite
It's worth mentioning here that you must keep the backup of apps, data or anything important you kept on the device before you actually perform the factory reset. It really doesn't matter which method you choose, results will be similar. It is recommended to you to go with hard reboot only in case you are not able to boot into Android.
I hope this guide was helpful to perform Factory Data reset on Honor 9 Lite.