In Warframe, players need to spend a reasonable amount of time in farming 'Plastids,' a unique resource that is necessary for various game recipes. This means players will be completing missions to gather resources like Plastids that are needed for building weapons and equipment. Players require different resources for building weapons and different types of equipment in Warframe, making it difficult to find these exact resources.
Talking about Warframe, it is a free to play online Role-Playing game developed by Digital Extremes and first came out in 2013. The game supports multiplayer modes and includes third-person stealth and shooting gameplay. A significant part of the game's storyline involves players completing missions and quests across the solar system.
In doing so, players can access relay points, which they then use to advance into other locations. Players can also complete challenges and special missions that will earn them rewards. One of those resources that we have earlier talked about is Plastids, and this guide is to help the players farm them. If you are one of them who is finding to farm plastics difficult, then this guide is for you.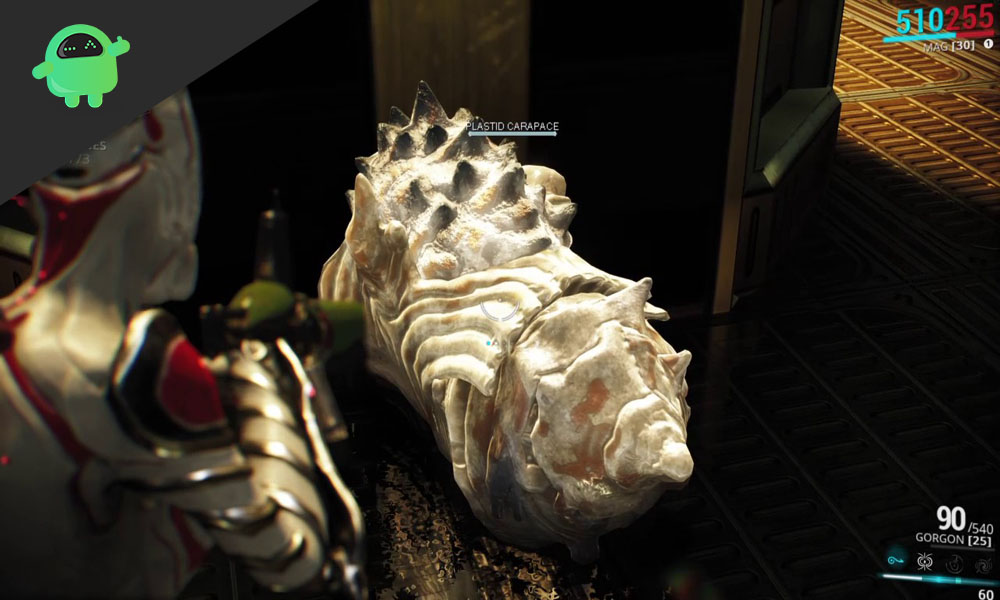 Where To Farm Plastids in Warframe 2020?
Players need to know where to find Plastids before they can farm them. The following planets are a known hotspot for Plastids:
Saturn
Uranus
Phobos
Pluto
Eris
Tip
The 'Piscinas' on Saturn and 'Stephano' on Uranus are highly recommended farms.
How To Farm Plastids in Warframe 2020?
The 'Survival Mission' with the infected are relatively simple missions that are known to provide longer farming sessions. Finding a spot with a single entrance on the map and staying there will invite the infected to the player. Having a Nekros will let players use his Desecrate ability. This allows players to re-roll the dead enemy's loot table, thereby increasing the Plastids count. Running Warframes such as Hydroid with Pilfering Swarm or Khora with Pilfering Stangledome will definitely increase the Plastids drop count.
It is best for players to farm as long as possible in such missions. Rotations every 5 minutes will increase a player's percentage chance buff, which may result in increased Plastids drop count as well.
Players can also find Plastids by doing generic missions with enemies and containers that drop some amounts of Plastids. Use of resource boosters can also affect the Plastids drop count. It is recommended to purchase a three-day booster from the marketplace to double the resources collected. Furthermore, having a 'Smeeta Kavata' is highly beneficial as its charm ability will increase the Plastids count.
This guide was to help the players of Warframe farm for Plastids. After reading our guide, they will be able to do it easily. We hope this guide has been helpful for players to farm Plastids in Warframe 2020. If you have any queries or feedback, feel free to comment down below with your Name and E-mail ID. Likewise, check out our iPhone Tips and Tricks, PC tips and tricks, and Android Tips and Tricks for more such tips and tricks. We urge you to participate in the $150 giveaway by subscribing to our YouTube Channel. Happy Gaming!