Call of Duty: Warzone is the latest mode in Call of Duty: Modern Warfare and is currently the most popular battle royale title in the world. The game was introduced on 10th March 2020, and people liked the new way of including 150 players rather than the traditional 100 players battle royale. Further, there are a lot of changes like respawning of players who have died and a garage as well. Call of Duty: Modern Warfare is a part of the ultra-popular Call of Duty series from the house of Activision.
Now when talking about Call of Duty, how can we forget their mighty bugs and glitches. There is a lot of bug and glitches coming up regularly from our users, every now and then a new bug is discovered. And to our surprise, Activision is quiet in this regard. But for our users, they need not worry because today we have probably the best fixes and solutions to the Fatal Errors in Call of Duty: Warzone. So let's get started.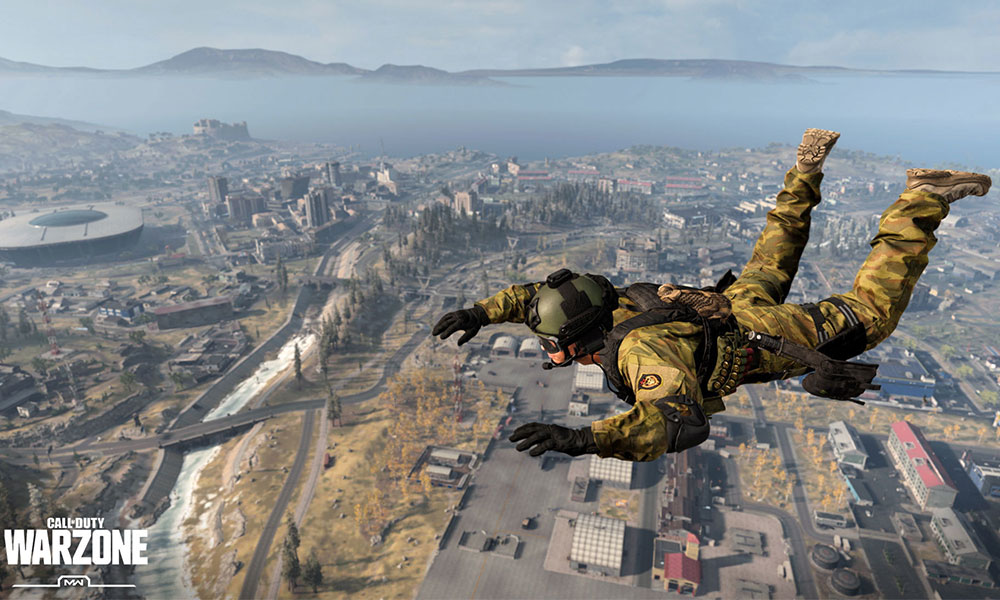 What is the Issue?
The issue is as regular, the players in the game are facing a plethora of errors and bugs. Whether it is "Unable to Equip Armour" or players getting invisible all of a sudden. There are even errors of GPU not being supported. As we got no response from Activision, we decided to bring up the fixes ourselves as it is high time players are facing continuous issues. After all, we must understand that even they are suffering from this global outbreak. So let's start with the fixes.
How to Fix Fatal Errors in Call of Duty: Warzone
Now we will discuss all the fixes to all your fatal errors and issues that you have been facing to date. We request you all to go through the steps we discuss and urge you not to do anything extra. If anyone of the solution doesn't work for you, consider reading the next one, and your issue will be fixed. So let's get on to the fixes.
Fix 1: Check for the System Requirements
The Call of Duty series of games is known for it's best in class visual effects and graphics. And rendering these visual effects do take a lot of effort from the Graphics card as well as RAM. So first of all, you must check the system requirements minimum as well as the maximum for running this game. We recommend playing this game only if you have the following configurations available in your computer
8GB of RAM
Minimum 2GB of Graphics, preferably 940MX or above. These games cause issues with the older 7oo series of graphics card
A 64-Bit Windows Operating System
Intel i5 or AMD Ryzen 5 at least
If you have the qualifying configurations, then your game will run smooth and glitch-free. Else you should try some other games. If you have the system requirements according to the requirement and you are facing issues. Consider moving to the next Fix.
Fix 2: Try to Run Battle.net with Admin Rights
Sometimes what happens is the game client is unable to utilize all the resources due to insufficient permissions. You can overcome this by allowing Administrator Privileges to Battle.net. To do this, follow the step below.
Right-click on Battle.net shortcut on the desktop
Then from the drop-down many, click on "Run as Administrator."
Then click on allow to start the game client.
This time you won't see any fatal error during your gaming sessions. If you still experience, consider moving to the next solution.
Fix 3: Ensure Your Graphics Card Drivers
For the efficient running of every game, including Call of Duty, it is necessary to keep the Graphics card Driver up to date. To check your graphics driver and update it, follow the steps below.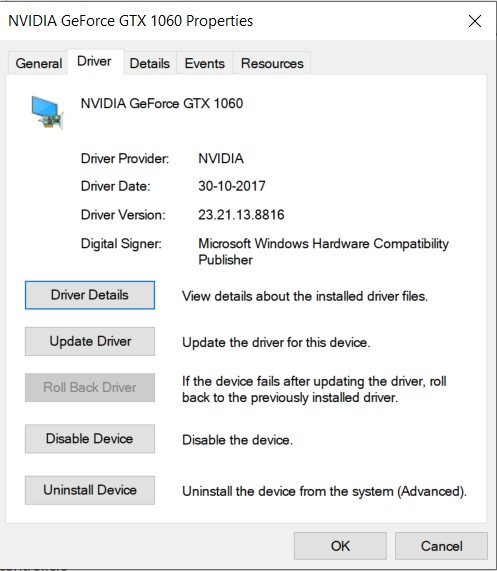 Right-click on the taskbar
Then click on Device Manager, device manager window opens.
In the device manager window, expand the tab "Display Adapters."
Then double click on your dedicated graphics card name.
Then switch the tab to Driver.
After that, click on Update.
The Driver of your Graphics card will be updated. This would solve your issues if it was from the graphics card's side. If this FixFix did not help. Follow up with the next fix.
Fix 4: Change the Priority of Battle.net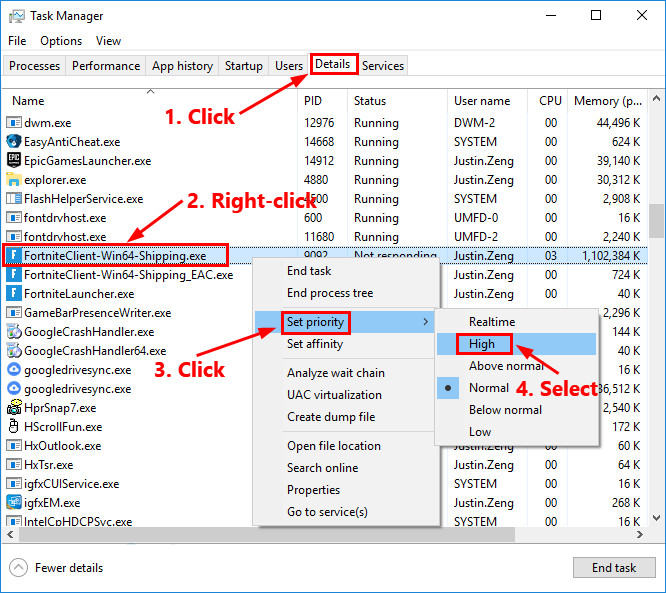 The CPU is your computer system is not only there to play games for you. It has several other tasks to perform. Sometimes those other tasks block your game to get the necessary processing speed. So to solve that issue, you have to set the priority of the game to High. To do this, follow the steps below.
Open Battle.net from the desktop
Then open task manager by pressing Ctrl+Shift+Esc.
Then click on the services tab and look out for Battle.net.
After that, right-click on it and select "Priority."
Then click on High
Now you won't face any issues from the processor side. As now, your game will be optimized by the processor itself. By the way, if this did not help, proceed with the next FixFix.
Fix 5: Update Battle.net Client
Updating the game client solves most of the issues in a game. To update Battle.net, follow the steps below.
Double-click on Battle.net to open it
Then click on the settings at the bottom left corner
Now go to Options and click on Update
The client will begin searching for updates and will update to the latest version if available.
This is a tried and tested solution as updating the client has already fixed most of the bugs. But still, if you have any issues, our last FixFix is surely going to fix that.
Fix 6: Try to Re-Install the Game
If nothing of the above fixes worked for you, then probably re-installing the game is all you need. So to uninstall the game, follow the steps below.
Double Click on "This PC" to open the primary file explorer
Then click on Computer tab on the top-left corner
Now click on "Uninstall or change a program."
Then from the list, search for your game and uninstall it.
Continue with the on-screen instruction to proceed with the uninstallation.
Now, after uninstalling, you might require to restart the PC. Then install the game from the official website of Activision. After following this FixFix, you will surely not experience any problem. Anyways if you still experience hiccups in the game, don't worry. Activision is due for an update to Call of Duty, which will fix almost every bug in the game.
Wrap-Up
This guide was to fix all the fatal errors that were occurring with the players of Call of Duty: Warzone. After following our fixes, they will surely get their solutions to the issues. We hope you find this guide helpful. If you have any queries or feedback, feel free to comment down below with your Name and E-mail ID. Likewise, check out our iPhone Tips and Tricks, PC tips and tricks, and Android Tips and Tricks for more such tips and tricks. Moreover, participate in our $100 giveaway by subscribing to our YouTube Channel. Thank You.