2021's FIFA 22 is the latest official Football video game from EA Sports that offers HyperMotion gameplay technology apart from some other features. It's available on PC, Xbox One, Xbox Series X|S, Google Stadia, PS4, PS5, Nintendo Switch, etc platforms. Though the title is doing really well, it seems that some unfortunate FIFA 22 players are encountering issues with Web App Not Working. If you're also one of them, you can follow this troubleshooting guide.
The FIFA 22 web app is actually a troubling issue to a lot of players which seems quite similar to the issue of the game's companion app previously. However, EA acknowledged this issue earlier, several players are still facing the same issue in this latest release too. Luckily, we've provided a couple of patch fixes for you that should gonna help a lot. Until the official patch fix arrives, affected FIFA 22 players can manually try following the steps below to fix it.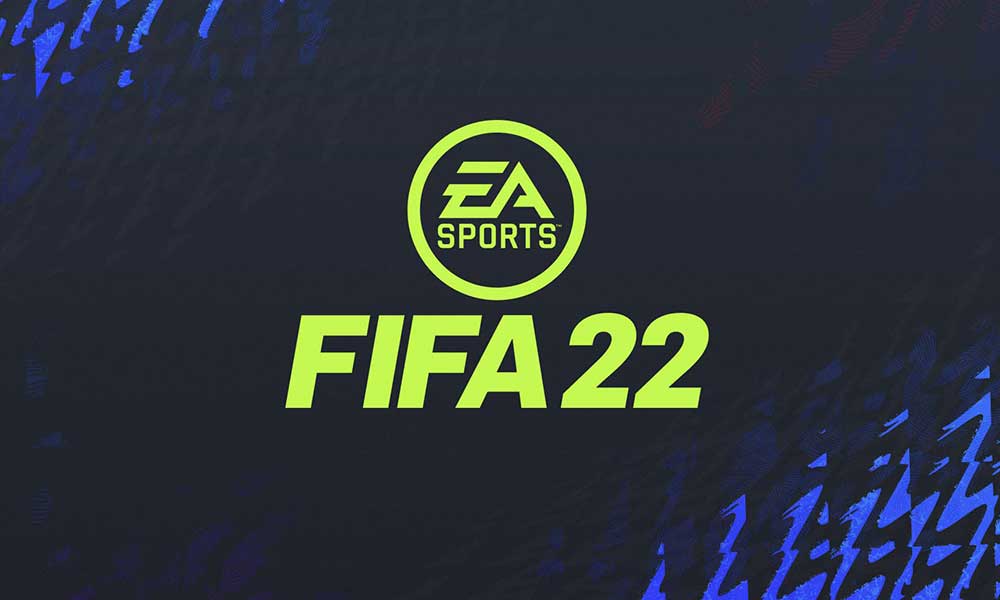 Fix: FIFA 22 Web App Not Working
It's worth mentioning to follow all the methods one by one until the problem gets fixed for you. So, without further ado, let's jump into it.
1. Keep Refreshing the Web App
You'll need to keep refreshing the FIFA 22 Web App page and checking whether the service is working or not. If refreshing the web app doesn't come in handy after some time then you can head over to the next methods below.
2. Ensure you've signed into the valid account
It's highly recommended to make sure that you've properly signed into a valid EA account before going to any conclusion. Ensure that you've pre-ordered the game or purchased the full version using the same account. The country of account and purchase should be the same according to some reports. If in case, you're a trial version user, the web app may not work properly.
If you're logging in for the first time then you'll need to provide your email and password. Sometimes you may need to wait for a code from Electronic Arts. If it takes much longer time than usual then you'll have to wait for a couple of hours and try again. Make sure that your email account is linked with EA. Just head over to the in-game menu > Customize > Online Settings > EA Account. Here you can find out if your email is linked or not.
3. Check your Internet Connection
Try having a faster and stable internet connection because a poor or unstable network can easily trigger multiple issues whatsoever. You should also check whether your IP address is having some issue or not. Ask your ISP to either increase the data speed or change the IP address.
4. Clear Browser Cache and Cookies
Web browser cache and data can cause several issues with the webpage loading or redirects error. So, clearing the saved cache and data can fix webpage loading issues. Here we're assuming that you're using the Google Chrome browser. To do so:
Open Chrome browser > Click on the Menu (three vertical dots icon) from the upper right side of the browser interface.
Now, hover over the More tools field to expand the drop-down list.
Click on Clear browsing data.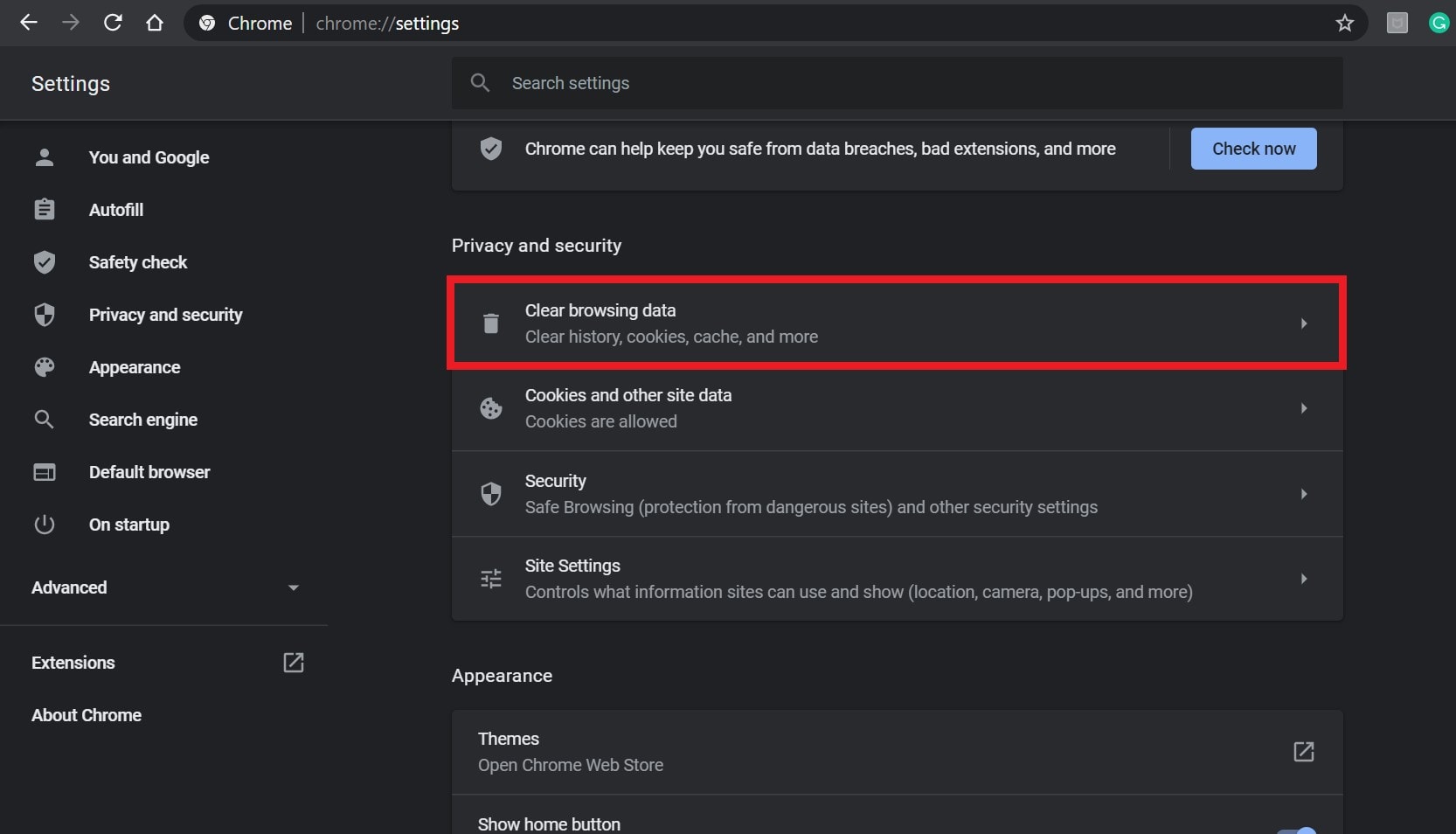 Next, under the Basic tab, select the Time range according to your preference.
Then click on the checkbox of Browsing history, Cookies and other site data, Cached images and files to select them.
Finally, click on Clear data.
Once done, restart your Chrome browser, and check whether the problem has been fixed or not.
5. Update your Browser
It's suggested to update your Chrome browser by checking for the same manually once a month. An outdated or corrupted browser build can trigger webpage or web app loading issues.
Launch the Google Chrome > Click on the Menu (three vertical dots icon) from the upper right side.
Go to Settings > Click on About Chrome from the left pane.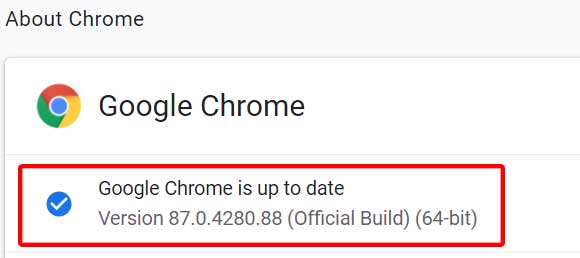 It'll automatically check for available updates. If yes, it'll automatically download and install the update.
Finally, close and restart your Chrome browser to apply changes.
6. Check Chrome Extensions
You should also check the installed Chrome extensions on the PC because issues with the extension can occur multiple conflicts to run web version pages or apps properly. To do this:
Open Chrome browser > Click on the Menu (three vertical dots icon) from the upper right side of the browser interface.
Now, hover over the More tools field to expand the drop-down list.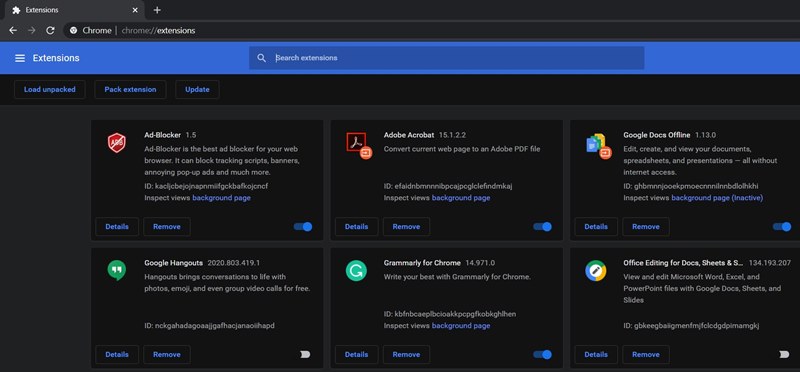 Click on Extensions > Disable all the extensions one by one (Turn off toggle).
Once done, exit the browser > Relaunch it.
7. Check Other Browsers Too
If your Google Chrome browser is still troubling you too much then make sure to check other browsers too. The chances are high that somehow your specific Chrome browser is having some issue.
8. Try Signing Out and Sign Back In
Try to sign out of your EA account and then sign back into it. You should be able to fix multiple glitches or issues by doing this step. Sometimes a conflict with the account linking or server fetching can also trigger such issues.
9. Try Clearing FUT 22 Companion App Data
If in case, you're using a mobile device like Android or iOS, try clearing the FUT 22 Companion App Data manually to check for the issue.
10. Ensure the FUT 22 Companion App is Updated
Make sure to open the Google Play Store or the Apple App Store application on your respective mobile device and check for the FUT 22 Companion App updates. If there is an update available, you should install the latest update.
11. Reinstall the FUT 22 Companion App
If none of the methods worked for you, try uninstalling and reinstalling the FUT 22 Companion App on the handset to check whether the FIFA 22 Web App Not Working issue has been fixed or not.
8. Contact EA Help
Last but not the least, you should follow the official EAFIFADirect Twitter handle to get additional updates and reports. Meanwhile, you can submit a ticket to the EA Help forum for further assistance. By creating a ticket, you'll ensure that the game developers will deeply investigate this issue, and work on it.
That's it, guys. We assume this guide was helpful to you. For further queries, you can comment below.