Final Fantasy 7 Remake is a phenomenal action role-playing game developed and published by Square Enix. A month ago, the game was released for PlayStation 4 only. Although the game isn't available for any other platforms, some reports are coming out that the Final Fantasy 7 Remake Mobile game is available for both Android and iOS. So, let's take a brief look at this information.
So, to be very specific, the Final Fantasy VII was one of the best in class games and that's why the developers have come with the new Remake edition. Those who have already played Final Fantasy VII are also appreciating the new Remake version that is outstanding. Meanwhile, the reunion of the characters brings the Remake to another level.
Final Fantasy 7 Remake Mobile: What do we know so far?
Now, coming to the topic, some of the rumors are coming out that the game is available for both iOS and Android devices and interested users can easily install the game APK file from any third-party site. However, we will recommend you not to fall into any of these traps without knowing the truth.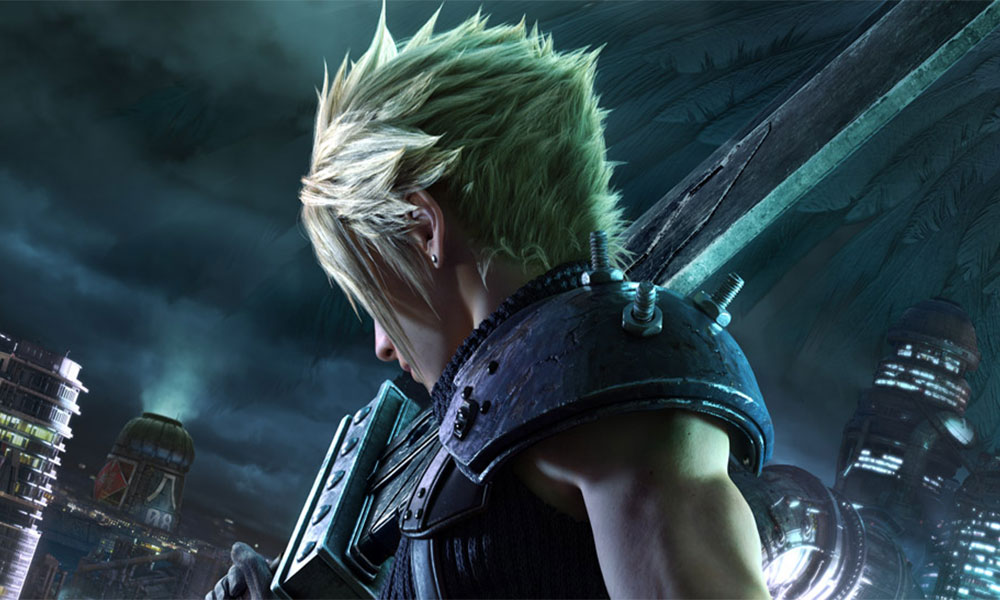 The Final Fantasy VII Remake game is only available for PS4 and launched very recently. So, if the game was also available for mobile devices, then there will an official announcement as well. But some of the websites and YouTube videos are claiming that the game is available for the mobile version. By just downloading the APK file and installing it with some verification process, you will be able to play the game. But that should not be a cup of tea for anyone.
Warning!
We're strictly giving you a warning that does not download any kind of unknown or third-party APK file in the name of the FF7 mobile game. However, it's worth mentioning that you can download and install the APK on your mobile. Next, the game will also start but you will need to verify that you're human or you may need to complete a survey and then the game will load completely. But here is a catch.
In the name of the survey or human verification, it asks you to install some other games or applications on your device to fulfill the process. That's pretty weird and no one should fall into this trap. Installing that game file or even any other unnecessary file can harm your device system and your personal data as well. And who knows! Most probably you may end up installing any malware or adware program on your handset instead of the actual game.
Final Fantasy 7 Remake Mobile: Download available for Android/iOS
Now, you should have understood that there is no official Final Fantasy VII Remake Mobile game available right now. At least at the time of writing this article. We can expect that Square Enix will soon come up with good news for Android or iOS users.
Most importantly, we always recommend our readers to check for the latest releases or announcements from the official website directly. Even if there is any latest mobile game or app available, then head over to Google Play Store or App Store and search for it. That means you should always install games or apps from the respective stores for authenticity.
Top 5 Alternative to Final Fantasy 7 Remake Mobile
There are some other alternative games available on the Google Play Store that is similar to the Final Fantasy VII Remake Mobile. So, let's check out some of them.
1. CHRONO TRIGGER
CHRONO TRIGGER is the timeless role-playing classic game, developed by the 'Dream Team' of DRAGON QUEST creator Yuji Horii, Dragon Ball creator Akira Toriyama, and the creators of FINAL FANTASY. You will find interesting stories, a remarkable journey to different eras like the past/present/future. You will be enthralled by this game. Definitely check it out.
[googleplay url="https://play.google.com/store/apps/details?id=com.square_enix.android_googleplay.chrono"]
2. Adventures of Mana
Don't get into the game title. You can relive the same adventure and story play of the Final Fantasy game. It's also a timeless classic game in a new package. You will get better controls, weapons, tough challenges, and more.
[googleplay url="https://play.google.com/store/apps/details?id=com.square_enix.adventures"]
3. FINAL FANTASY VII
We're talking about the Final Fantasy VII Remake and we don't mention the original Final Fantasy 7, that's not gonna happen. It's one of the best choices to relive the moment in the timeless role-playing game with Final Fantasy VII. There is nothing much to say about it. However, take note that this game is huge in size and takes time to download. Similarly, it takes around 2GB of RAM. So, if you're isn't powerful enough, you will find it difficult to play.
[googleplay url="https://play.google.com/store/apps/details?id=com.square_enix.android_googleplay.FFVII"]
4. THE LAST REMNANT Remastered
As the name suggests, this is a remastered version of the old classic RPG game for Android that offers much-improved gameplay, graphics, story play, and more. However, you may need to purchase the full game for one time. You will find a lot of adventure and interest while playing this game. Make sure that this game will require around 6GB of total memory on your phone. So, check whether the storage is enough or not and the internet connection is fast & stable.
[googleplay url="https://play.google.com/store/apps/details?id=com.square_enix.android_googleplay.thelastremnantremastered"]
5. Life is Strange
This game is also developed by Square Enix and rated as Editors' Choice. The Life is Strange is a five-part episodic adventure game that includes a story that roams around the past, present, and future. Most importantly, you will get multiple story endings according to your character's choice. If your Android device is running on Android 6.0+ with the support of OpenGL 3.1 (ARM64), then you can install and play this game smoothly. Also, 2GB of minimum RAM required.
[googleplay url="https://play.google.com/store/apps/details?id=com.squareenix.lis"]
That's it, guys. We hope you've found this guide pretty useful. Feel free to ask your queries in the comment below.