Final Fantasy 7 Remake is finally out for the Playstation 4 with a timed exclusivity to the platform for one year. The action role-playing game has a massive fan following. In addition to this good news, if you're a Final Fantasy series enthusiast, you can now download some official wallpapers of the game. These wallpapers are available in multiple different resolutions. Therefore, you can pick the wallpaper based on the resolution of the device you're going to apply them to. Moreover, these wallpapers are available for mobile devices and desktops.
There are a total of six wallpapers available for the following characters — Cloud Strife, Barret Wallace, Tifa Lockhart, Aerith Gainsborough, Sephiroth, and Red XIII. And the resolution of each of the wallpapers ranges from HD to 4k high-res wallpapers. Moreover, all the wallpapers are available for free. So without any further ado, let's check out the wallpapers that you will get via the official Square Enix website.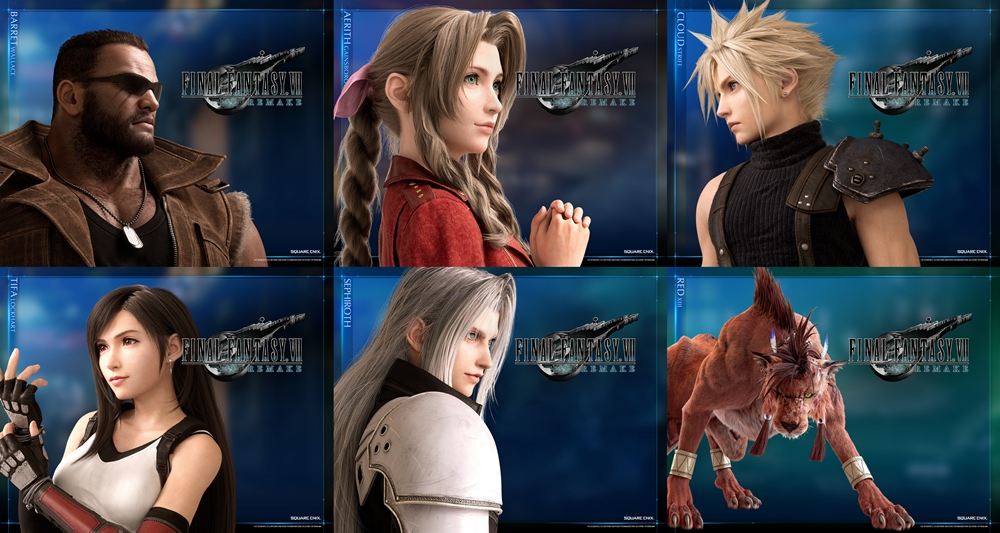 Download Final Fantasy 7 Remake wallpapers from Square Enix
As we mentioned above, these wallpapers are available directly on Square Enix's website. Therefore, you will first have to visit the Square Enix website where the wallpapers are available to download. Once you click on the link, you will be directed to the downloads section for the Final Fantasy 7 Remake wallpapers. From there you can check out all six wallpapers that are available to download for your PC as well as Android and iPhone.
Keep in mind that for the best results, make sure to download the wallpaper with the same resolution of your PC or smartphone. The higher the resolution, the greater the file size would be. As a bonus, you can also download the character avatars from the same page. The avatars are available in a resolution of 400 x 400.
All the official Final Fantasy 7 Remake wallpapers have a similar background style. Therefore no individual character has a much better wallpaper image than the other. The wallpaper collage above is only a preview of the six available wallpapers from Square Enix. If you're looking for wallpapers based on other games, you can check out Animal Crossing – New Horizons wallpapers.