In this tutorial, we will help you find all the three bosses in Chapter 2 Season 3 of Fortnite. The game has spread its wings over three genres: survival, battle royale, and sandbox. In this regard you get the Fortnite: Save the World, Fortnite Battle Royale, and Fortnite Creative. All these three are equally impressive in their own rights. With intriguing gameplay, challenging missions, and impressive graphics, users are in for a treat, no matter which one they ultimately settle in for. Likewise the game receivers a new update regularly. Furthermore, each new season brings in new challenges to the fore.
As of now, a lot of talks is going around the Chapter2 Season 3 of the Fortnite. The thing is there are three different types of bosses that you have to fight off. However, finding them in such a large area is proving to be quite challenging for the gamers. If you are also stuck there and are unable to find these bosses, this guide will come in handy. We will pinpoint and show you the exact location of all the three bosses on the map. Furthermore, you will also make you aware of the goodies that they will give you on dying. So without further ado, let's begin with the guide.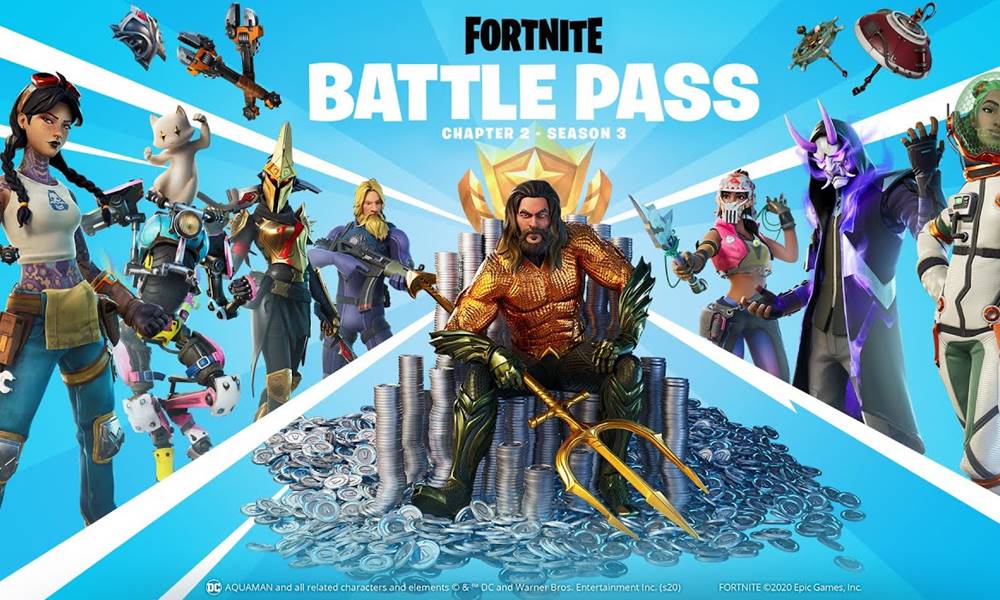 Find All Bosses Location in Chapter 2 Season 3 of Fortnite
The latest update to the game has welcomed three pretty strong bosses. They are the "Jules," "Kit" and "Ocean." All of them are equipped with a pair of mythical weapons, which makes killing all the more difficult. Furthermore, when reaching near them, you will also find other players waiting to kill off these enemies and take their mythical weapons. After all, since these weapons are so rare and powerful, who wouldn't want to get their hands on it? But what are the weapons that you will get after killing them?
To begin with, Jules will give you her Glider Gun and Drum Gun, Kit will drop his Shockwave Launcher and Charge Shotgun. Likewise, Ocean will give you her Burst Bottomless Chug Jug and Burst Assault Rifle. These are some of the most powerful and effective weapons that deserve your attention. But you could only get a hold of them once you are aware of the bosses' location. So refer to the below map and you will be able to find all the bosses locations in Chapter 2 Season 3 of Fortnite.
Where are the Bosses Located?
The three different bosses are spread across the map. You could find each one of them at Cotty Corner, The Authority (or The Agency, as it was known earlier) and The Flotilla.
To be more specific, Kit will be waiting with her Shockwave Launcher and Charge Shotgun at the Cotty Corner.
Jules, with her Glider Gun and Drum Gun, could be found at The Authority.

Whereas Ocean will be busy at The Flottila along with her Burst Bottomless Chug Jug and Burst Assault Rifle.

In the below map, we have pinpointed all the three locations as well. This should help you out.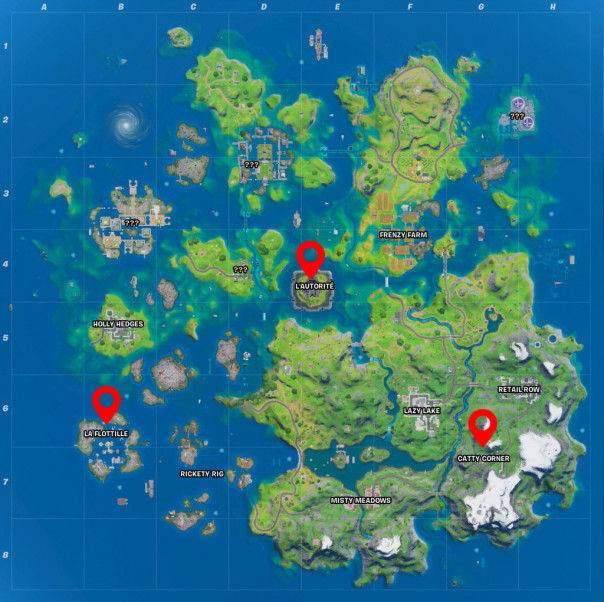 So this was all from this guide on how to find all the bosses in Fortnite Chapter2 Season 3. If you still have any trouble in finding any of the bosses, do let us know in the comments. Rounding off, Kit could be found in Cotty Corner in the south-east, Jules is at The Authority, near about the center of the map, and Ocean would be slaying off enemies at The Flotilla in the south-west. Before concluding, we would also suggest you check out our iPhone Tips and Tricks, PC tips and tricks, and Android Tips and Trick section.