Fortnite Chapter 2 Season 3 just dropped, and this time we have a bunch of new bosses to fight and earn some good loot. One of these new bosses is Ocean, and in this article, we will look at where you find this boss and kill her. Ocean is quite an exciting boss as she can be incredibly aggressive. It is not tough to kill her, but she would surely put up a fight as she can get aggressive. When brought down, Ocean will drop the Mythic Burst Assault Rifle, the Mythic Bottomless Chug Jug, and a Vault Keycard.
Ocean is not alone, though, as she does have a few henchmen with her guarding the area. If you go in without much firepower, then the chances are you can get killed by her henchmen who are relatively robust and resilient. Luckily she usually spawns in a particular area of the game, so you should not have much difficulty spotting her if you are in the correct area. So let's look into details where you can find her.
Where to find Ocean in Fortnite?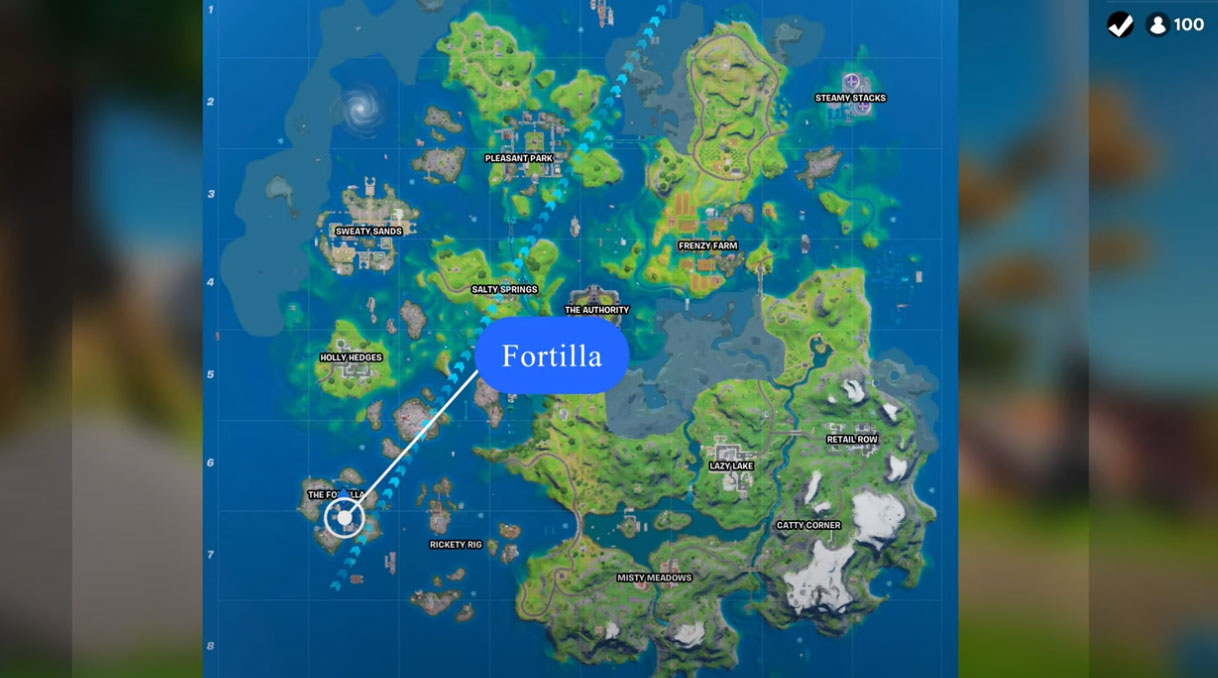 Ocean patrols in the Fortilla location in the battle royal map. Fortilla is like a massive fort where you will find all sorts of loots that can be helpful as you progress along with the game. It is located in the southwest region of the map and is flooded with water all around. You can directly land in that region when you jump from the Battle Bus, or you can get to it by dropping in any nearby location and swimming towards it.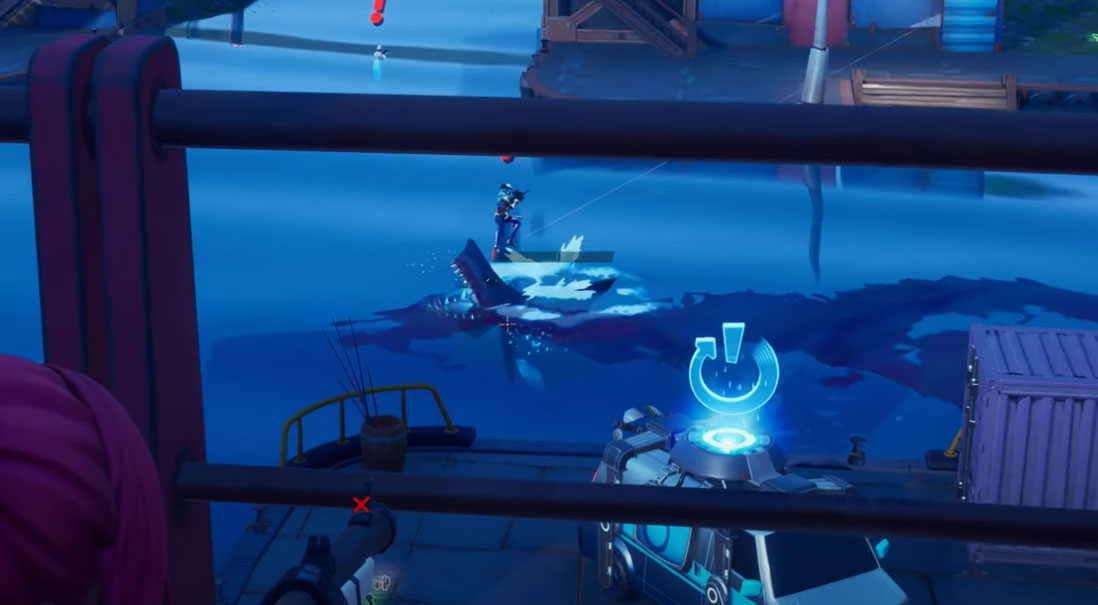 As mentioned above, Ocean is quite aggressive, and she even gets into fights with the loots sharks that spawn in her area. She has a high aggro range, so you will have to be careful when you approach her. She usually spawns on the west side of Fortilla so you can hand around in that region and carefully look around for her. Once you find her, try killing her from a distance without getting too close.
Fortilla is an area with different parts consisting of staircases and halls all around. Now once you kill Ocean, grab all that she has dropped in that location and use the Vault Keyguard to get more loot from a Vault located nearby. Now the vault is guarded by two sentry guns, so beware when you approach it as they can kill you quite quickly. But if you can get past those two, then you will have a bucket load of loot for yourself, which will probably set you up for the rest of the game. You will find enough arsenal even to win the match. If you are having difficulty in finding the vault, then watch this video by scannerbarkley.
So now you know where you can find Ocean and also why Fortilla can be an excellent place to visit when you first get into a match. If you have any queries with this guide, then comment down below. Also, be sure to check out our other articles on iPhone tips and tricks, Android tips and tricks, PC tips and tricks, and much more for more useful information.