Technology is blooming at a very fast speed and one leading reason for this is most tasks around us are going digital. However one thing which is also true is that a lot of people have lost trust from digitalization. This is mainly because of issues related to privacy and safety while using/browsing internet. Mozilla being one of top provider of world class browser like Firefox have recently unveiled "Firefox Focus" which is a fast, free, easy to use and in fact a private browser for iOS meant especially to skyrocket the overall privacy.
Many people are looking to install it on android as currently it is available only for iOS users. Although Mozilla has plans to make it available for android users as well but no one knows when. However this article guides you how to keep up the pace in this matter. Actually Firefox Focus is a totally unique browser which is widely attracting the attention of those who are too conscious about internet browsing. With simply the best browsing experience without compromising with your privacy, it is suggested to go for it.
What is Firefox Focus and How to Install it on Android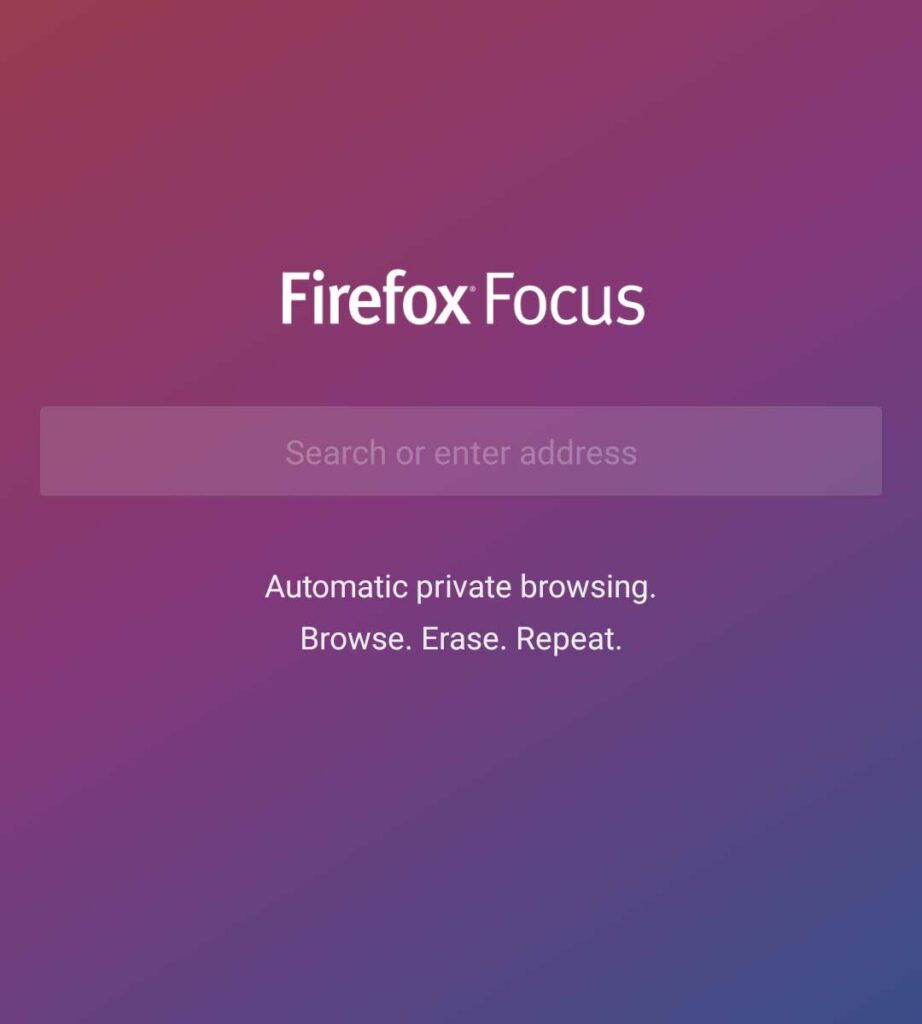 What is Firefox Focus ?
Being a user there is no need for you to switch again and again among the settings and menus to assure a browsing environment which is totally secure. You can simply keep yourself away from pop-ups, menu as well as from tabs. There will be only one window for whatever you wish to browse and a single click to completely erase entire session/history. Firefox Focus doesn't give trackers any chance to know your data for any purpose once you start using it. At the same time you can assure excellent performance by the website you are browsing as well.
Firefox Focus is amazing in terms of performance. Actually it works by blocking content or part of web pages which is actually not required. This always imposes a limit on the overall amount of data to be downloaded during web browsing and thus make the web pages load quickly. This is exactly what that makes "Focus" work better even on slower internet connections and in fact without compromising with a user's experience.
How to Install Firefox Focus App on Your Android Now
One of the members of XDA lexcyn, recently made a code available publically and compiled a fresh Android Package Kit. All you need to do is simply search for it on the XDA developer website. Before you proceed, it's better to ensure that the "Unknown sources" option under the security settings is ON. You can simply install it after downloading from the website. After installation process is complete, you can simply run it over your Android smart phone. You can use it in a very similar manner as any other browser. However what you will observe is a homepage with pretty fewer options. After accomplishing your task or after browsing the internet, you just need to tap the icon you will see at bottom-right of screen. Immediately the page history, searches, passwords you enter as well as cookies will be gone.
Download the APK File of Firefox Focus App
Now enable UNKNOWN SOURCES from your phone settings, Go to Settings –> Security –> Turn on the Unknown Sources option
Now go back and install the downloaded Firefox Focus App on your Android Phone.
That's it! You can start browsing with the new Firefox Focus Browser.