Fitbit devices are quite popular in the fitness industry as they allow us to track and maintain our health records, such as blood pressure, SPO2 levels, heart rate trends, calorie intake, and much more. But often times it may happen that one of the few features might not work as intended, and your health metrics might stumble. Although the instances of Fitbit Versa 4 heart rate not working is quite low, but many users do face this issue from time to time.
There could be multiple reasons on why the heart rate monitor is not working. Either it's due to poor configuration with the sensor or a hardware fault itself. Today in this post, we will explore this issue in detail and will share some troubleshooting methods to fix the same.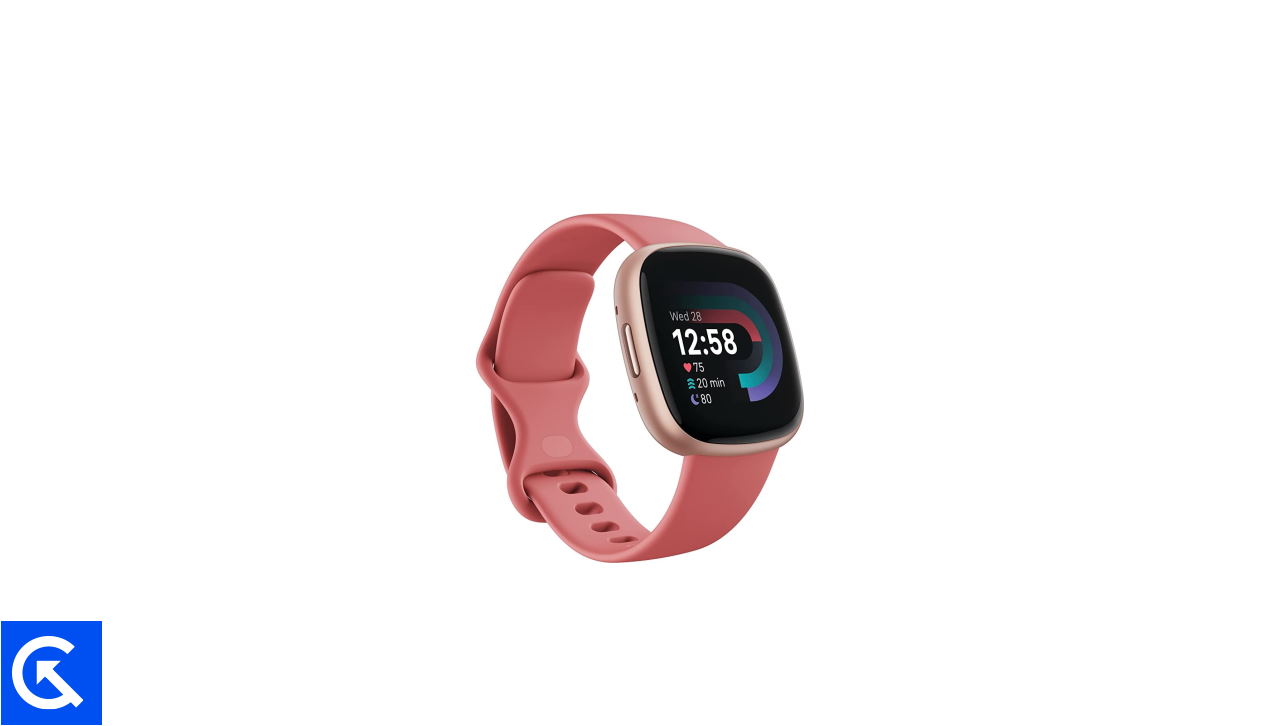 Fix: Fitbit Versa 4 Heart Rate Not Working
Fitness is quite important, and softness bands such as Fitbit help us to keep track of our fitness. Features like heart rate are quite important as it actively tracks our heartbeat, and this record can help us to deduce any heart-related health incidents. If this feature stops working on your Fitbit band, follow the methods below to fix the same.
Method 1: Turn on Heart rate Feature
Often times we forget to turn on the feature which is responsible for tracking and measuring heart rate. So make sure you have turned this feature on. Follow the steps below to do so:
Open the Settings app and navigate to the Heart rate feature.
Here make sure the feature is turned on.
Method 2: Reboot Fitbit Band
Due to technical glitches, the heart rate sensor might not be working temporarily. But you can fix this by restarting or rebooting your Fitbit fitness band. First, turn off the band by clicking on the power button. Once it's shut off completely, wait for a few minutes and turn it back on again.
Method 3: Clean Heart Rate Sensor
Heart rate sensor on any Fitbit band is quite delicate and sensitive. This sensor essentially reads the blood vessels present in your wrist, so it has to be sensitive. But this sensor might often accumulate dust, which can alter the heart rate readings or even zero readings. So make sure you take a cotton cloth to wipe clean the sensor. See if this helps to fix Fitbit Versa 4 heart rate not working issue.
Method 4: Tighten Fitbit Strap
As we said above, the heart rate sensor on your Fitbit Versa 4 reads the blood vessels inside your wrist. So it's pretty important that the sensor is touching your skin to make proper measurements. To ensure this, make sure you tighten your Fitbit Versa 4 strap to maximum and see if it helps.
Method 5: Re-Sync Fitbit
Poor sync might be the reason why you are not able to check the heart rate readings. You see, your Fitbit Versa 4 records the heart rate at regular intervals and conveys the same to the Fitbit app. This is a constant process to record and analyze your heart beat ratings. But if the sync process is not right, the band also stops taking further readings. Follow the steps below to re-sync Fitbit:
Also read: Fix: Fitbit Versa 2 or 3 Not Receiving Notifications
Go to the settings app on your phone/tablet.
Tap on Bluetooth and choose to forget your Fitbit Versa 4 band.
Open the Fitbit app on your phone and set up the connection again.
Re-sync your Fitbit band and see if the issue is resolved.
Method 6: Factory Reset Fitbit
May be due to a software glitch the heart rate sensor is not working. If the above methods do not help you with the matter, then factory resetting your Fitbit Versa 4 band will surely fix the problem. The steps to factory reset your Fitbit band are:
Open the Settings app and navigate to the Factory Reset option.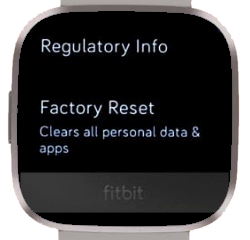 Here, follow the onscreen instructions to factory reset your Fitbit band.
Method 7: Contact Fitbit Support
Often cases, faulty hardware might be the reason for the heart rate not working issue. In most cases, you can connect with the Fitbit support team and get your device hardware fixed under the device warranty policy.
Conclusion
This brings us to the end of this guide for fixing Fitbit Versa 4 Heart Rate Not Working issues. Please note that turning the heart rate feature on and off in most cases fixes the issue. But in severe cases, the sensor itself might have hardware damage. Follow the above methods to explore the same.