9anime is an online streaming platform that allows users to watch anime shows and movies in high-definition quality. Unfortunately, users may experience an issue with 9anime buffering, which can be incredibly frustrating. Fortunately, there are a few steps available that you can take to fix this issue and get your anime streaming experience back on track.
This article will discuss some common causes and provide you with possible troubleshooting steps that can solve your 9anime buffering issue easily. By the end of this guide, you'll get back to your 9anime streaming platform again.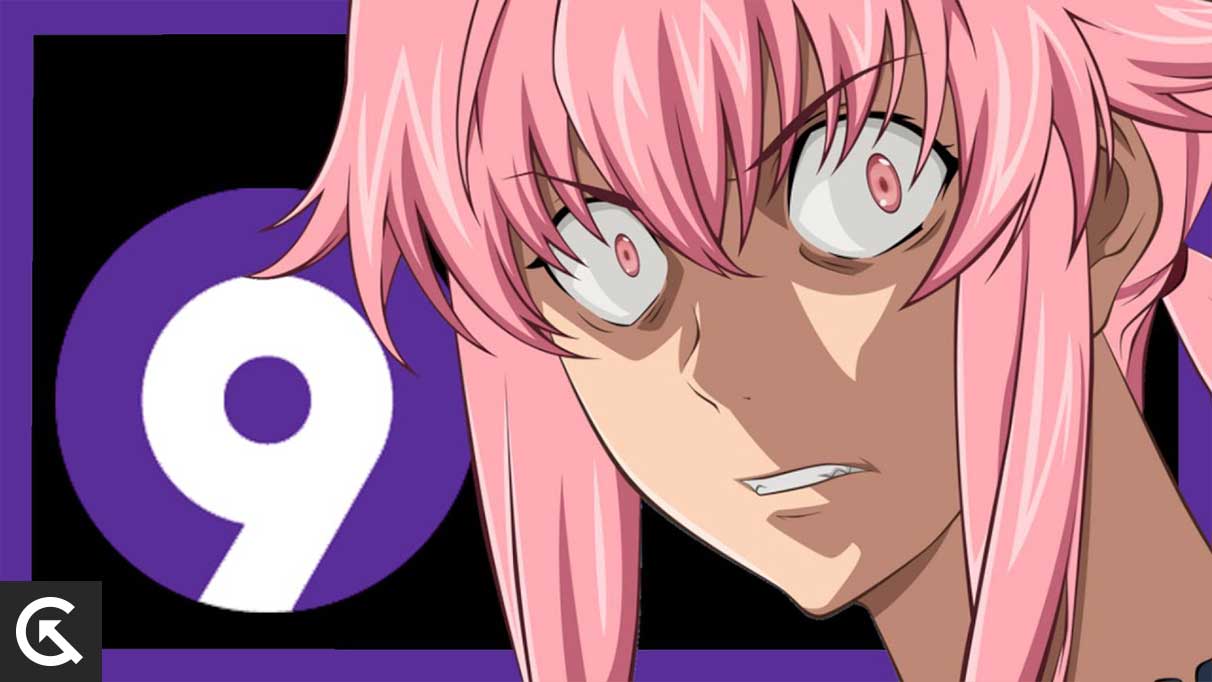 What Reason Does 9anime Keeps Buffering?
There are several reasons why your 9anime keeps buffering. It could be due to poor internet connection, poor hardware, software glitch or a slow server. It could also be due to high traffic on the website, which can cause buffering. Additionally, if your browser is not up to date, it could be causing the buffering issue.
Steps to Fix 9anime Keeps Buffering
9anime buffering on the screen is a common issue. Sometimes the 9anime sticks on the home screen, creating an issue for users who have difficulty watching their favourite shows and movies. Therefore, some 9anime users have an issue with the 9anime, which keeps buffering, and they don't know what to do next. Fortunately, some possible methods are available to solve the buffering issue on your 9anime platforms.
Fix 1: Check Server Status
9anime features frequent websites to improve their optimization and effectiveness for the website user experience. When the 9anime is on update or other tweaks, the server would be down for some time. Usually, you'll get a notification like "We're maintaining our system, please try again after some time" or 520 error.
Furthermore, there are several reports about 9anime for related issues on their official 9anime Twitter page simultaneously. In such cases, you must wait until the 9anime server is automatically fixed.
If you are using a specific server to play 9anime shows and having an issue with your 9anime streaming platform, you can switch to other servers by trying one by one until you find the working server. It might help you to fix the buffering issue by trying the other servers.
Also Read: Fix: 9anime Keeps Freezing or Crashing
Fix 2: Restart Your Device or Browser
Restating the device, you are using for 9anime might help you fix the buffering issue. Sometimes, the device has glitches that cause the 9anime to keep buffering and won't open. Restart your device and then open the 9anime again to check the buffering issue is resolved. If the issue persists, try to restart your browser and check again.
Fix 3: Check for Internet Connection
Make sure you have a good and stable internet connection for working 9anime streaming properly on your browser. Sometimes, you may be trying the 9anime with a slower internet connection.
9anime supports streams from 480P to 1080P based on different servers. 9anime requires a stable internet connection for higher quality which works properly without buffering. So, be sure to have a stable and good internet connection before watching any series on 9anime.
Fix 4: Disable Ad Blockers on Your Browser
If you have installed the ad blockers on your browser, you can use them to disable the ads on 9anime as 9anime is not working properly for other problems or due to ads. Due to ads, the 9anime won't display episodes or shows, which causes the issue. Hence, you want to turn off the ad blockers on your browser to check whether the 9anime is working.
Fix 5: Switch to Another Browser
Suppose you are still facing the buffering issue on your 9anims on the browser. In that case, you can try to switch to another browser such as Chrome, FireFox, Brave, Microsoft Edge or some other popular browsers, as 9anime has strictly blocked requests from unofficial extensions and applications. So, to fix the buffering issue on your browser, you can switch to the normal web browser or a different browser.
Fix 6: Clear the Cookies and Cache of Your Browser
When there is excessive use of the browser, the browser is overloaded, which causes the 9anime buffering issue, lagging or slow loading. You can fix the issue by clearing the cookies and cache of the browser, as it might help you to fix the buffering issue on the browser.
Clearing the cookies and cache is common when you find that shows and videos won't play on the Internet. It's worth noting that clearing cookies may trigger the 9anime Firewall ban when you refresh 9anime pages next time. You would better close the 9anime web page tabs before cleaning the files and restart your browser after the data deletion. Here's how you can clear the cookies and cache on the Microsoft Edge browser:
Open the Microsoft Edge browser on your device.
Tap on the three-dot icon at the top right of the screen and choose Settings.
Choose the Cookies and Site permission option at the left of the screen.
Now press Manage and delete cookies and site data.
You can disable the cookies and other site data by disabling them.
Fix 7: Try Other 9anime Mirrors
If you are experiencing buffering issues on 9anime, it may be worth trying different 9anime mirrors. These mirrors provide the same content as 9anime but can often help to reduce buffering times. Accessing the content from another server reduces strain on the main 9anime server, which can help improve your streaming speed. There are a number of different 9anime mirrors available, and they can be found using a simple online search. Here there are some 9anime mirrors which you can try to fix the buffering issue:
9anime.life
9anime.live
9anime.one
9anime.love
9anime.app
9anime.to
9anime.pw
9anime.at
9anime.video
9anime.page
Frequently Asked Questions
What is 9anime, and why does it keep buffering?
9anime is a popular online streaming platform for anime content. It keeps buffering due to various reasons, such as a slow internet connection, outdated software, and high traffic on the website.
What should I do if my internet connection is slow?
If your internet connection is slow, try restarting your router or modem, moving closer to the router, and reducing the number of connected devices. You can also upgrade your internet plan for better speed.
Why does clearing the cache helps with buffering problems?
Clearing cache helps with buffering problems because it removes temporary files and data stored by the browser, freeing up memory and allowing the site to run more smoothly.
Why should I update my browser or app?
Updating your browser or app is important because it provides bug fixes and security updates, ensuring that the site runs smoothly and securely.
Final Words
This article has provided a comprehensive guide to help you troubleshoot and fix 9anime buffering issues. We hope this article has been helpful in troubleshooting and resolving any buffering issues you may have experienced. If you still have any questions or require further assistance, please do not hesitate to reach out to 9anime's customer support team. Thank you for taking the time to read this article.