Can't enjoy your favourite anime because 9anime keeps crashing or freezing on your device? Well, a lot of people are facing the same issue. If you can't steam anime on 9anime, keep reading this guide to know how to deal with freezing or crashing issues.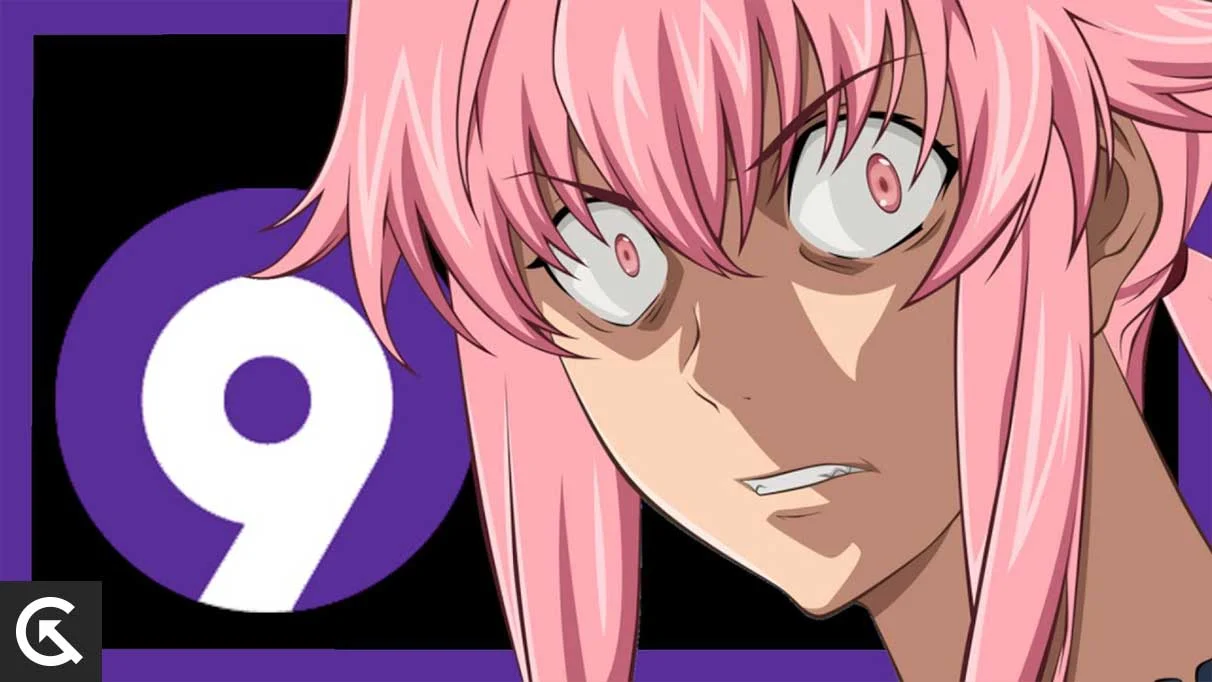 If you're an anime lover, 9anime may be the website you visit frequently. It's a very popular site to access all your favorite anime movies and shows. The website has a huge content library in dubbed and subbed versions. On top of this, you have the live chat feature to discuss and chat with your friends.
9anime gets millions of visits per day. While it may sound exciting, it's not actually if you look at it the other day. The more people visit a website, the more busy are the servers. During peak hours, you might not able to enjoy your favorite anime shows. Other than high server loads, there are a couple of other factors that can bring issues. Below we have summarized the ways to fix the 9anime keeps freezing or crashing issue.
9anime Keeps Freezing or Crashing, How to Fix?
If you can't enjoy your favorite anime on 9anime, try the solutions below to get it fixed.
1. Check If 9anime is Down
Since 9anime gets millions of visitors per day, their servers have to be powerful to offer a good experience to every visitor. Unfortunately, it does not seem true for 9anime, since the website has faced multiple downtimes in the recent past. Before tweaking your browser's settings or anything else, the first thing you need to check is 9anime's servers when you face any issues on the website.
9anime does not have an official page to check the server status. But, it keeps on posting about issues on its Twitter account. Visit the official Twitter page and check if something is wrong with 9anime or if it is under maintenance.
You can visit the 9anime Reddit page to check if other users are having problems. If so, you should wait for 2-3 hours before trying to watch the show or movie again on 9anime. You can also join 9anime's Reddit page to stay updated.
2. Switch to A Different Video Source
9anime offers multiple video sources to watch your anime. If you are constantly facing freezing or crashing issues, it's likely that the current video source has problems or is too busy. Change the video source and check if the problem is fixed.
You can see the video sources just below the video. Switching to a different source should fix the problem.
3. Disable the Ad-Blocker
Watching content without ads is always a great experience. While most ad blockers do a good job, they can also break the site's functionality. They can trigger false positives and can block the content you're streaming. Remove the ad blocker and check if the problem is fixed. Don't know how to remove an ad blocker? No worries. Follow these steps to remove an ad blocker on Google Chrome:
Launch Google Chrome on your computer.
Tap on the three-dot icon in the top-right corner and go to More tools -> Extensions. You can see all the installed extensions here.
Disable or remove the ad blocker extension.
Once you've disabled the ad blocker, visit the 9anime website and check if the video is still creasing or freezing. If yes, you may need to try other solutions as well.
4. Clear Browser Cookies and Cache
Cookies and cache are temporary files that are stored when you visit a website. These are locally stored on your computer and help in making the website load fast. These are useful, but when this data gets corrupted or outdated, you might face issues with the website. This could the reason why 9anime is not running smoothly on your PC. Clearing the cookies and cache files could fix this issue.
Here's how to clear cookies and cache on Chrome (PC):
Launch Google Chrome.
Tap on the three-dot icon in the upper-right corner and select Settings.
Go to the Privacy and Security.
Tap on Clear browsing data.
Go to the Advanced tab and select Cookies, other site data, and Cached images and files.
Make sure the Time range is All time, and then hit the Clear data button.
Once you've cleared Chrome's cookies and cache files, close the browser. Relaunch it; you should be able to use 9anime without any issues.
5. Use a VPN
A VPN could do the job if you still face issues with 9anime. A reliable VPN service improves the browsing experience and protects your identity. Using a VPN, you can change the device's location virtually, and settle for the one that works best on your device.
Some of the best VPNs include Nord VPN, Surfshark, IPVanish, CyberGhost, and ExpressVPN.
Wrapping It Up
Sitting on the couch and watching your favourite anime always feels great. But, a minor issue can ruin the experience. Many 9anime users reported issues with video playback, such as freezing, crashing, etc. In this guide, we talked about many ways to fix the issue of the 9anime keeps freezing or crashing. We hope one of the solutions worked for you. If you liked this article, do share it with your anime friends who also use 9anime.