uTorrent or BitTorrent is one of the most popular and widely used torrent clients that helps users to download torrent files easily from specific torrent platforms. Interested users mostly download all kinds of stuff from torrent sites that include media files, software, games, and more which are available. However, some of the users may not know properly how to configure or optimize downloading in the uTorrent client and may face multiple issues. BitTorrent Showing Stuck at Connecting to Peers Screen is one of them. So, if you're also encountering a similar issue then check this troubleshooting guide.
uTorrent (BitTorrent) isn't connecting to peers means due to some unfortunate reasons, the uTorrent or BitTorrent client can't start to download a specific file from the torrent platform. It may be your internet connection isn't stable or doesn't have enough speed. So, make sure to check for the internet speed and stability first. If the connection is good then head over to the steps below to resolve this issue.
Fix: BitTorrent Showing Stuck at Connecting to Peers Screen
Here in this guide, we will share with you some of the useful and easiest solutions like modifying client settings, port forwarding in the client, whitelisting the uTorrent app to the Windows Firewall, using a VPN service. Now, without wasting any more time, let's get into it.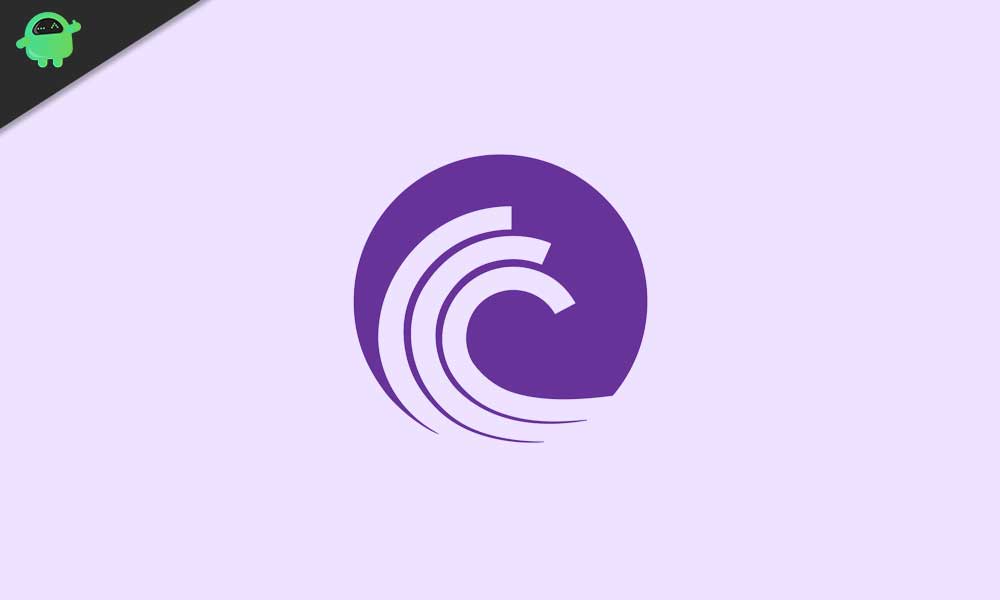 1. Update uTorrent Client
Updating the uTorrent or BitTorrent client will easily fix the issue that users don't even consider in some cases. Though it's a pretty basic thing, users may face multiple issues like stuck at downloading process, downloading can't finish, stuck at connecting to peer, slow loading, and more due to the negligence.
Launch uTorrent or BitTorrent client.
Click on Help > Select Check for updates.
It will automatically start searching for the latest updates. If available, a pop-up will appear like "A new version of uTorrent is ready! Would you like restart uTorrent now?".
Simply click on Yes and it will restart the uTorrent client with the new version.
2. Modify uTorrent Settings
Launch uTorrent or BitTorrent client on the PC.
Click on Options from the upper left side > Select Preferences.
Choose BitTorrent > Under the Protocol Encryption, choose Forced for the Outgoing.
Finally, click on Apply and then OK.
Restart the uTorrent client and check for the issue.
3. Whitelist uTorrent / BitTorrent Client on Firewall
So, if you're feeling that maybe the Windows Firewall protection is blocking the uTorrent client or its processes then you should head over to the Windows Firewall program and whitelist the app.
Click on Start > Type Firewall.
Now, click on Firewall & network protection from the search result.
Next, click on Allow an app through firewall.
Then a new window will open where you can easily allow or disallow programs through Firewall.
Click on Change settings > Now, scroll and click to select the uTorrent / BitTorrent application in both Public & Private mode.
Finally, click on OK and restart your computer.
4. Activate Port Forwarding
Port Forwarding on the uTorrent client will drastically change the download speed as well as the stuck at peering issue in most cases. To do this:
Open uTorrent client > Click on Options > Preferences.
Choose Connection > Click to mark the checkbox of the following three options.

Enable UPnP port mapping – Turn On
Enable NAT-PMP port mapping – Turn On
Add Windows Firewall exception – Turn On

Once enabled these three, click on Apply and then OK.
Finally, close the uTorrent client and restart the computer then try again.
5. Use a VPN Service
So, the VPN or Virtual Private Network always plays a major role to change the IP address as well as region to unlock contents or increase the download speed. The same thing can be applied for the uTorrent downloading. If you think that there are some issues with the internet access or server region or even IP address then you can try a VPN service. There are plenty of premium VPN services available in the market. Make sure to check the features properly because some of them don't offer unlimited download access.
That's it, guys. We assume this guide was helpful to you. For further queries, feel free to ask in the comment below.