Smartphones are meant to work flawlessly and are made for the same. No matter how perfect you make something attaining pure perfection is quite impossible, but the smartphone industry has done a great job in making everything perfect for the devices. Constant firmware and software update helps the device to get bug free. Bluboo which already have a proven track record of making "perfect devices", sometimes suffer from slight bug issues such as freezing and reboot issues. Most of the time the issues are software and rarely hardware. Here are some Fixes for Bluboo Restarting and Freezing Problem.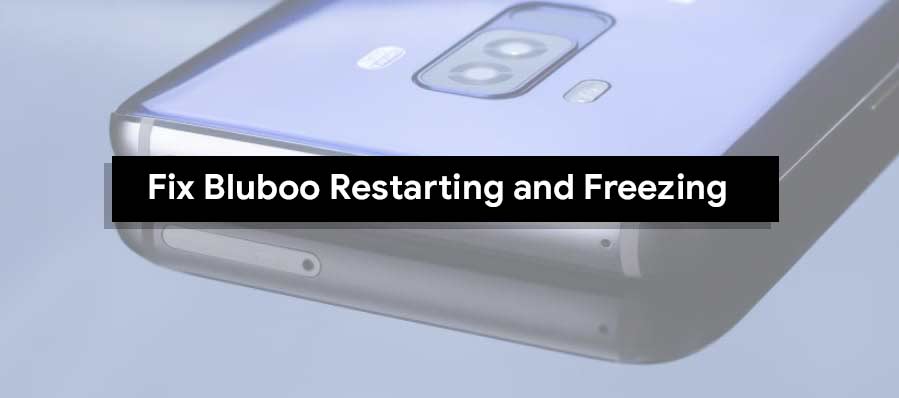 Methods to Fix Bluboo Restarting and Freezing Problem:
If you have bought the Bluboo device and experiencing some randomly rebooting issues, then you also may face this freezing and rebooting problem on Bluboo smartphone. But there is nothing to worry as there are some potential solutions to this problem.
METHOD 1
The easiest method to fix the freezing issue is to toggle the screen. By clicking the power switch once the screen gets off and on. Even though this is not a permanent solution, this is a fast recovery option.
METHOD 2
Switching the device to Safe Mode is another option. The third-party applications can cause the device to get a freeze, so by switching to safe mode, the device restricts the operations of third-party applications. This method too is not a permanent fix for the issue, but if you cannot afford to wait for other repairs, this should be considered as a fast fix. To perform this Tap and hold on the power key and the resulting options, hold power off key for five until you get a pop up "reboot to safe mode" appears.
METHOD 3
Check whether the sim works properly. Due to some technical issues in the sim card, this freezing and reboot issue can occur, so either reinserts the sim card or try another sim card of a different network operator.
METHOD 4
Factory data reset considered to be the last option. By doing this, you are erasing every data that is stored after you bought the phone. By doing factory data reset, all data will be erased. So it is advised to backup all the data before performing factory data reset. To do this go to settings >backup and reset>factory data reset and wait until the device gets restarted.
Even after performing all these if the problem remains still, it is better to get extra hands from a service expert or a certified professional.
I hope this guide would have solved the Bluboo restarting or freezing problem. If not, then please connect us via email.