Sony as a company has a history of being successful in various fields of business. More people know Sony as an electronic device or gadget manufacturer. When it comes to smartphones the Xperia devices play an important role in the success of the company. There have been a number of devices which became successful in the market from Sony. The Xperia XA2 is the new launch from Sony. In this guide, we will help you fix Bluetooth Connectivity issues on Sony Xperia XA2
A full HD 5.2-inch display with Image Enhance Technology to give the users a perfect viewing experience is provided on the Xperia XA2 by Sony. coming into the camera department an impressive 23 MP sensor at the rear and an 8 MP sensor for perfect selfies. Out of the box, the Xperia XA2 users can experience the latest Android Oreo operating system. The device is powered by Qualcomm® Snapdragon™ 630 processor coupled with a 3GB RAM and 32 GB ROM with an expandable memory support up to 256 GB. A huge 3300 mAh is added for better standby time along with quick charging capability.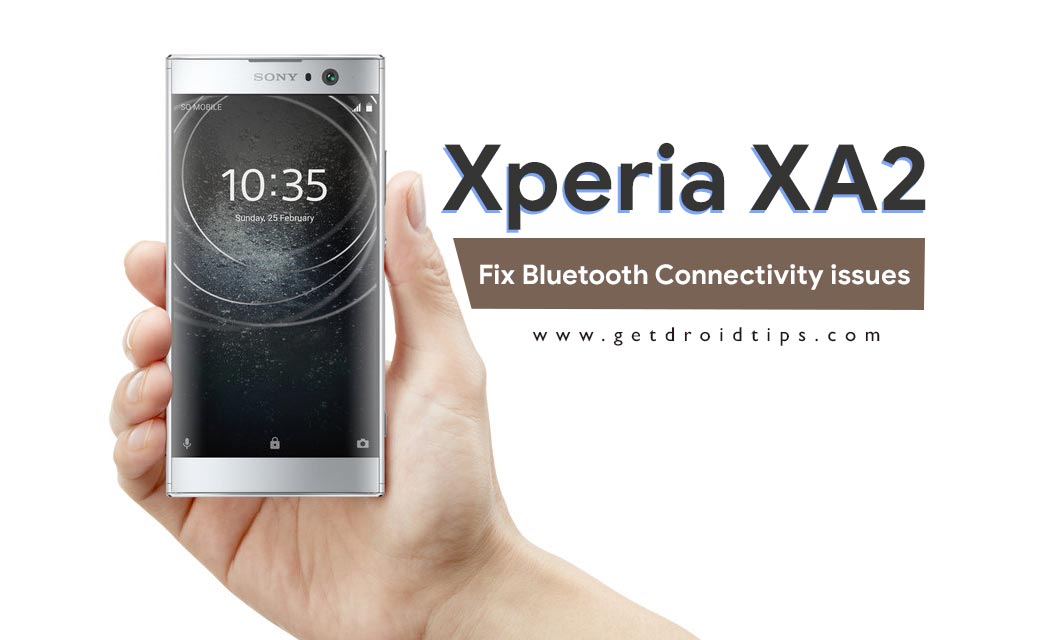 Steps fix Bluetooth Connectivity issues on Sony Xperia XA2
It has been a long time since Bluetooth have become an integral part of smartphones. Today's users use Bluetooth as a reliable option to transfer files and also to connect to hands-free devices. With the increase of smartwatches and hands-free devices, Bluetooth has become an important part of a typical smartphone users' daily life. If you are facing issue with Bluetooth of the Sony Xperia XA2, here is something you can do to fix it.
Toggle off Bluetooth and switch it on again
Open settings
Tap on Bluetooth
Switch off Bluetooth by tapping on the toggle button which will be on the top right corner
Tap on the toggle button again to switch it on
Unpair the device and pair it again
Open settings
Tap on Bluetooth
Tap on the device you are facing issue with
Now tap on forget this network
Tap again on the device name to connect to it
Perform a factory reset
Open settings
Scroll down and tap on back & reset
Tap on factory data reset
Now tap on Reset phone
Tap on erase everything
I hope this guide was useful in understanding how to fix Bluetooth Connectivity issues on Sony Xperia XA2. If any queries or feedback, please leave a comment below.