OnePlus 6T users recently received the latest Oxygen OS update along with the October security patch. However, some users have reported issues with Bluetooth connectivity on their device. Many are experiencing difficulty pairing their device with other Bluetooth-enabled devices such as cars or speakers. Fortunately, the company is aware of these issues and is expected to release an update to fix them soon.
If you are one of the OnePlus 6T users facing Bluetooth connectivity problems after the latest Oxygen OS update, don't worry. We are here to help you fix these issues.
The OnePlus 6T is one of best flagship devices to get your hands on in the market. Offering high-end specs at a mid-range price tag, it's hard to complain about it. However, with the latest Oxygen OS update, OnePlus has let down many customers. Users are reporting several Bluetooth issues in mass. These include:
Unable to connect to Bluetooth devices such as cars, speakers, and headphones
Bluetooth disconnects frequently
Audio quality is poor or distorted during Bluetooth playback
Bluetooth volume is too low even when turned up to a maximum
Bluetooth pairing fails or takes a long time to connect
These issues have caused inconvenience and frustration for OnePlus 6T users who rely on Bluetooth connectivity in their daily lives. The company is aware of the problems and is expected to release a fix in the next update.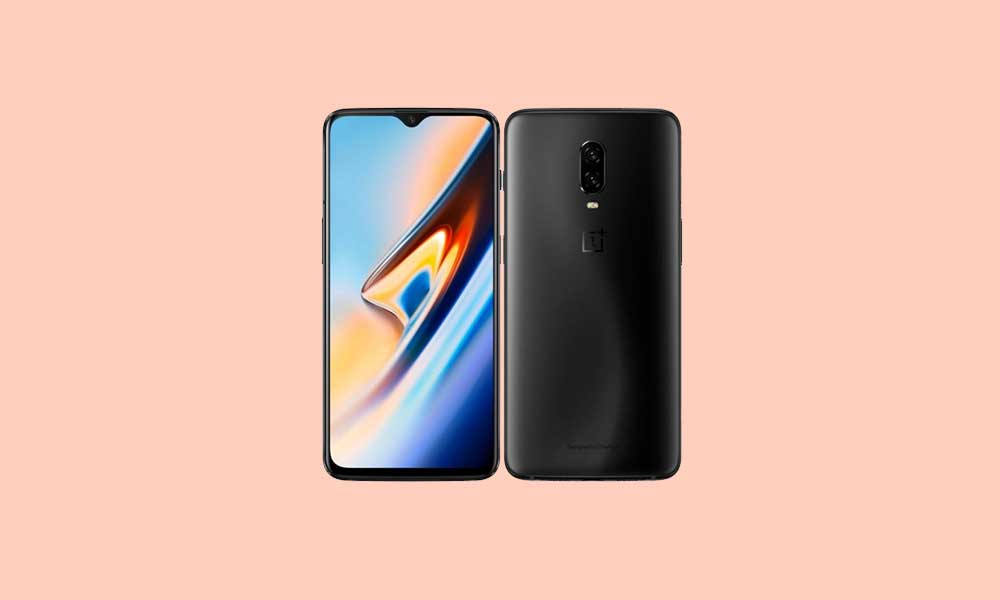 How to Fix Bluetooth issue on OnePlus 6T with latest Oxygen OS update
These are some common issues OnePlus 6T users are facing after the new Oxygen OS update. It is sad to see how this new update has turned around but there are methods to get things done. Today in this blog post, we will try to give temporary solutions or fixes to all Bluetooth problems in OnePlus 6T devices. You can follow this article to the end to fix them until OnePlus officially releases a Bluetooth fix patch to fix such Bluetooth issues permanently.
Problem 1: Not able to turn on Bluetooth
Many users have reported that they are not able to turn on Bluetooth in the first place. The Bluetooth icon/slider becomes fade and has no action when trying to turn it on. The solution is very simple. ll you need to do is reboot your device and it will turn on back again.
To reboot your device, simply press the power button for 3 seconds until you see an option to switch off or reboot your device. Click on reboot and wait for the device to reboot itself.
Problem 2: Bluetooth not pairing with new devices
This might happen because you haven't clicked on "pair" option or "match keys" option while pairing a device. If you think that it's not the case then a simple cache clear will fix this problem. Follow the steps down below to fix Bluetooth pairing issue in OnePlus 6T after Oxygen Update.
Go to the Settings app by pressing the settings button
Navigate to settings > applications
Tap 3 dots on the top right and click Show system apps
Then navigate to system apps > Bluetooth > Storage and press on Clear cache and data
Problem 3: Not able to search for nearby devices
This problem has recently arrived and was not present in the previous update. Users are complaining that they are not able to search for new devices. It turns out that you need to force stop the stock Bluetooth app in order to search for new devices. So follow the steps down below to fix this.
Go to the Settings app by pressing the settings button
Navigate to application manager > Bluetooth
Select "force stop" button
Click on "clear cache" option
Reboot your device
Problem 4: Issues connecting with already paired devices
If you already have paired a device before but are not able to connect tot he device again then you're not alone. many OnePlus users have reported this issue and turn out that there is an easy fix. All you need to do is "un-pair" the device and pair it again in order for it to work. Hopefully, OnePlus will fix this minor issue in their next update. Follow the steps below to fix this issue:
Go to the Settings app by pressing the settings button
Navigate to connections > Bluetooth > paired device(s) > settings > forget
Choose the device which is paired and un-pair/forget the all
Reconnect the Bluetooth again and pair the device.
Problem 5: Sound issues with connected Bluetooth speaker or headsets
Many users have reported that they are not able to listen to music while connected to Bluetooth. Many have reported that they are not able to make or receive calls through their headsets and earbuds. Some reported that the sound comes from the phone's speaker instead of the connected Bluetooth device speaker for notifications and songs. So there are two ways to fix this issue. One would be clearing/resetting the network settings and the other would be wiping cache and data from the recovery menu.
Resetting Network settings
It will reset all network settings including Wi-Fi, mobile, and Bluetooth in your OnePlus 6T with Latest Oxygen OS update.
Go to the Settings app by pressing the settings button
Navigate to Network & Internet
Tap on the three vertical dots
Click on Reset Wifi, Mobile and Bluetooth
Tap on Reset settings and then confirm it
Wait for the process to finish
If you're not able to fix the Bluetooth issues n OnePlus 6T will the above methods then this is your last shot.
Note: Please make sure to follow all the steps carefully. Wiping cache and data from recovery is a bit technical and complicated if you haven't done this before. We take no liability or responsibility if you break/malfunction your device in the process.
Turn your OnePlus 6T off by pressing the power button and selecting shut down
Press and hold the Volume Up, Power and Home buttons at the same time until the Android logo shows up and the phone vibrates
Use the volume buttons to scroll down to highlight Wipe Cache Partition
Use the power button to select wipe cache partition
Scroll to reboot the system and press the power button
Wait for your device to reboot
I hope these methods will fix all the Bluetooth problems which you are facing with the latest Oxygen OS update in OnePlus 6T. It's sad and catastrophic to see such minor issues in the update. However, OnePlus will soon fix all these issues and will roll it over in another update.