The online multiplayer game genre has its own separate fanbase and, in the recent past, has seen tremendous growth in players. One of the popular games of this genre is Destiny 2, which came out back in 2017 and is still a popular title among the masses. This first-person shooter game is developed by Bungie, and it was initially released for the two gaming consoles, Play Station 4 and Xbox One, in 2017 and later on saw the release for Microsoft Windows. Destiny 2 is also now available on Google Stadia.
In this game, you have to play the role of a Guardian (protector) and have to go all out in protecting the last city on Earth from the wrath of aliens. Recently, the PC version of the game has been reported to have surfaced an issue where the users are unable to launch the game. If you are also facing it, then you are not alone in this battle. Fortunately, via this post, we will give you a fix and guide you on how you can fix Destiny 2 won't launch a problem with the help of this troubleshooting guide. With that being said, if this has gotten you intrigued, then let us take a look at the article itself: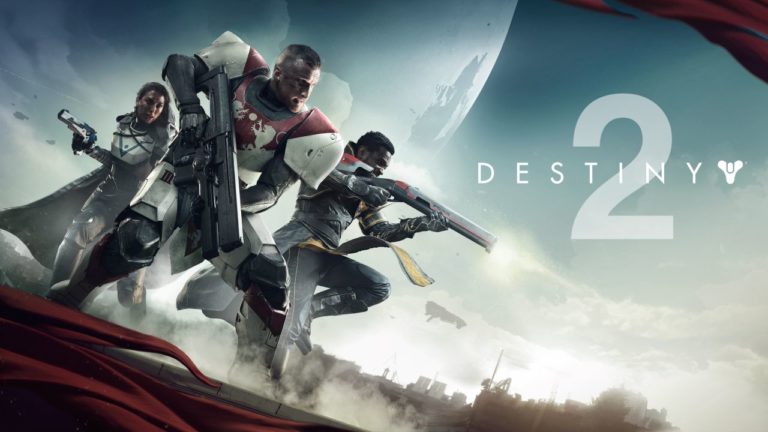 How to Fix Destiny 2 Won't Launch Problem – 2021 Troubleshoot Guide
Well, it can be frustrating that your favorite game just does not let you play the game, and it won't launch in the first place. If your Destiny 2 PC game is also going through the same problem, then one of the first things that you can do is to make sure that your PC ticks all the minimum requirements to run Destiny 2 game. Here are the minimum system requirements that you need to have to play this game:
Destiny 2: Minimum PC requirements
| | |
| --- | --- |
| Operating System | Windows 7, 8, or Windows 10 64-bit |
| Processor | Intel Core i3 3250 3.5 GHz / AMD FX-4350 4.2 GHz |
| Graphics | NVIDIA GeForce GTX 660 2GB / AMD Radeon HD 7850 2GB |
| Memory | 6 GB RAM |
| Storage | 104GB Free Space |
| Network | Broadband Internet connection |
If you meet the above requirements on your PC and are still not able to launch Destiny 2 PC game then, below are the 5 methods that you can try out to fix this issue.
Run As Administrator
There are several games that require certain admin privileges and certain files on your PC in order to run perfectly on your PC. And this might be one of the reasons why Destiny 2 is not launching on your PC. To run the game as admin:
Right-click on the Destiny 2 game desktop icon and select Properties.
Hit Apply and press OK to save the changes.
Try relaunching the game and see if this trick helps.
Update Drivers
Game conflicts such as Destiny 2 won't launch can happen if your PC is having old or outdated drivers installed. One of the main things to keep check is having the graphics card driver updated. Here is how you can check and update the drivers on your PC updated:
Press Win+X keys on your Keyboard.
Select Device Manager.
Select the device that you wish to update and right-click on it and select Update Driver.

It is better to let Windows automatically search for the updated drivers, if available.
If Windows could not find the latest drivers, you can always visit the graphics manufacturer website and update it from there.
End Unnecessary Programs
There is always a scenario where other software causes conflict and refrain the other program to run properly. In such cases, the best bet is to close all the programs and try opening the game. In order to end unnecessary programs, you can follow the steps below:
Press Ctrl+Shift+Del buttons on your keyboard simultaneously.
Task Manager will open.
Now under the Processes tab, end all the unnecessary programs.
Right-click the resource-consuming process and select End task.
Note that you should not end any processes that are essential to run Windows properly.
Install Latest Windows Updates
A bug present on the previous version of Windows OS can also be one of the reasons why the Destiny 2 PC game is not launching. So, it is always advised that you keep your Windows OS updated whenever a new update is available. In order to update your copy of Windows OS:
Press the Windows key on your Keyboard.
Type in windows update and hit enter.
Click on Check for updates.
Windows will now automatically check for any updates available.
If there is a new update available, then tap on Install Now.
Restart your PC once the installation is complete.
Try relaunching your Destiny 2 PC game and see if it helps.
Reinstall the Game or Steam
If none of the above fixes work for you, then it is better to try and reinstall the game and the steam launcher itself and see if that is the culprit behind the Destiny 2 won't launch issue. In order to do so:
Open Steam.
Click Library.
Right-click on Destiny 2 and select Uninstall.
Click Delete.
Download and install Destiny 2 once again.
If re-installing Destiny 2 doesn't help then, you can try uninstalling Steam launcher and reinstalling it.
Head over to the download location of the Steam launcher.
Copy the steamapps folder and paste it somewhere else as a backup.
Open Control Panel.
Now select the Uninstall a program option.
Right-click on Steam and uninstall it.
Once the deletion is complete, download the Steam launcher again and install it.
Paste the copied steamapps folder.
See if this trick helps.
So, there you have it from my side in this post. I hope you guys liked this post and were able to launch the Destiny 2 PC game without any issue by following the above-suggested methods an tricks to fix the issue. Let us know in the comments below which of the above-mentioned tips worked out for you or let us know if you have some other method that you would like to share that helped to run Destiny 2 PC game without any issues. Until the next post…Cheers!